When it's about selecting the best, you must get information first. If you are confused between two things, check their information and compare them with good and bad things.
Here, I am going to describe the facts about E6000 and Gorilla glue to make a valid comparison. Know all the information, including the benefits, compatible materials, application process, and more.
See the details about E6000 vs. Gorilla glue below.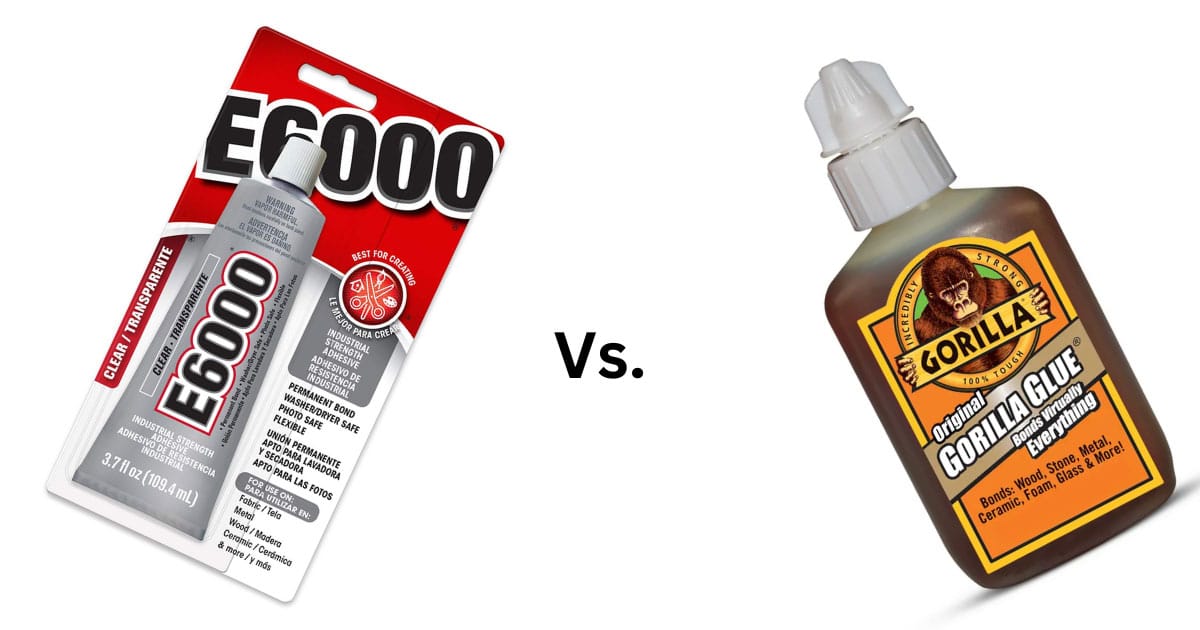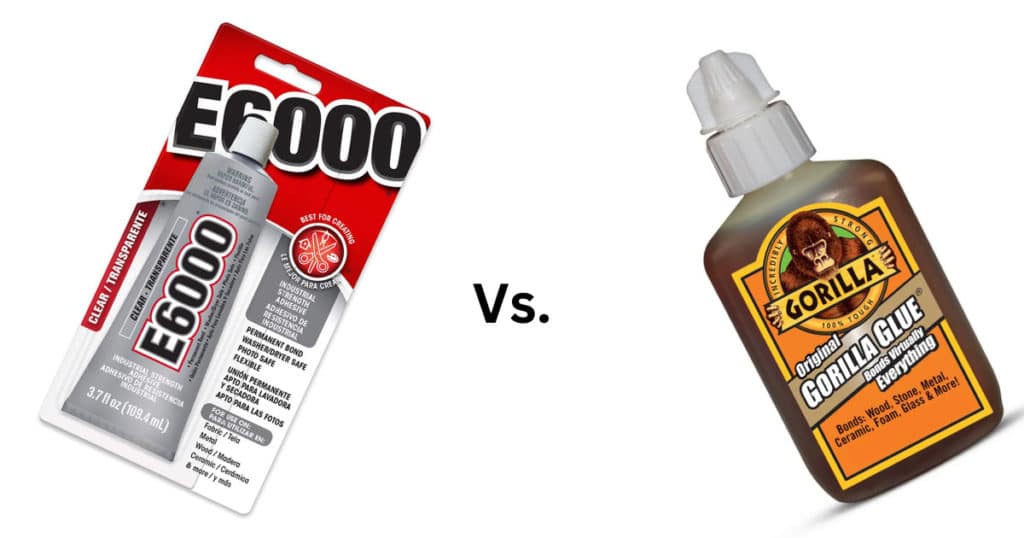 Read More: E6000 vs. B7000
About E6000 Glue
Super glue or E6000 glue is a wonderful choice for single-time use. E6000 is a unique product that is waterproof and safe to use. When it's properly used, it delivers the best service. It dries clear and is paintable. Also, it is dryer or washer safe.
Also, it has a self-leveling facility. These are the good things about E6000 glue. There are other good features of this adhesive. I list what we like and don't like about E6000 glue. Check them In the detail below.
Pros of E6000 Glue
The E6000 has a lot of good benefits on surfaces. It is the easiest glue to apply. You don't need to mix anything. It is a ready-to-go adhesive. There is no preparation required before using it. Get the product from the tube and use it directly on the surface.
Use a medium like wax paper to have a smooth application. E6000 is a strong glue when it comes to attaching anything. It adheres to any material from wood to glass properly. You can also connect jewelry and broken things with it. The glue is helpful for delicate items as well.
This proper glue is worth every penny. It can spread on the surface nicely. So, it doesn't need much of the product. Attach anything and anytime with E6000.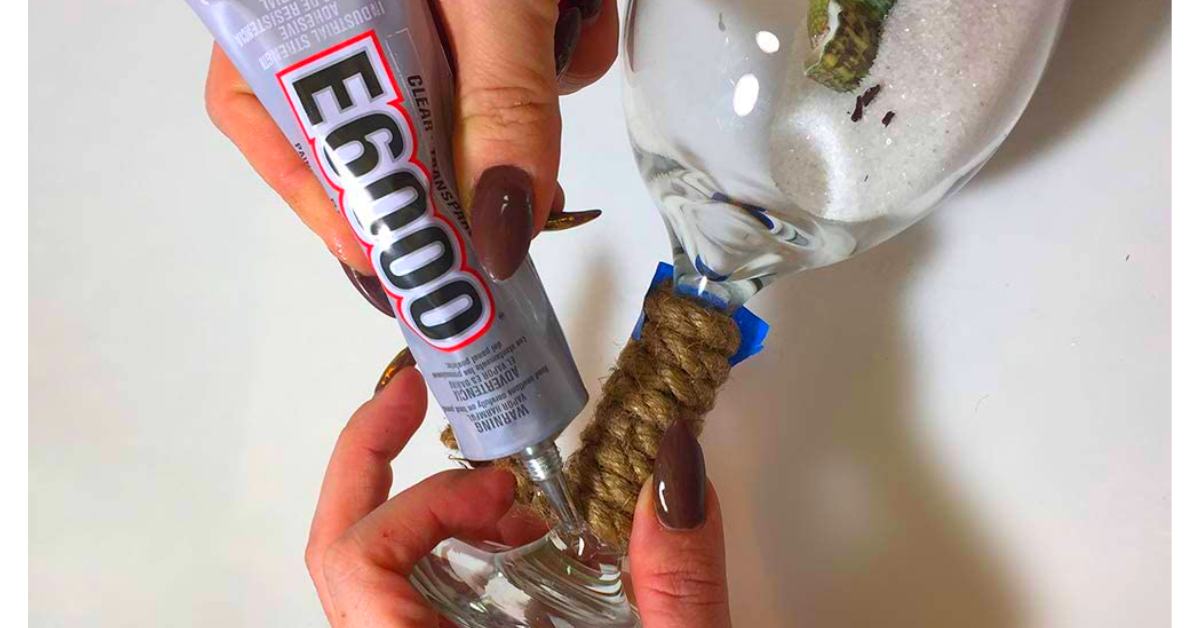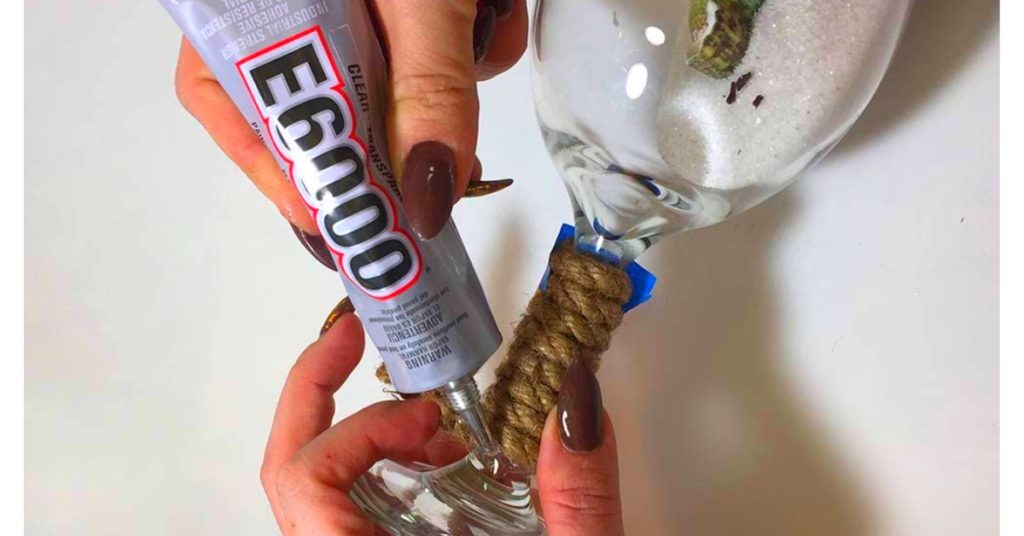 Cons of E6000 Glue
When there are advantages, there are some disadvantages too. The first thing to notice about the E6000 is that it is messy. When removing the cap and applying the product, it goes all over the place. As it can spread quickly, it creates a mess because of the consistency. The product keeps flowing on the surface. So, it needs to be taken care of.
Besides, the glue dries quickly. If you are too careful when applying, it may dry, and your work won't be done. Also, make sure the cap is well attached. If the tube gets dry, you can't use it more than once. Another thing is the glue is intensely smelly. Many can have problems with that.
Read More: E6000 Vs. Loctite
About Gorilla Glue
Gorilla glue is famous for its strength and versatility. It is considered the strongest glue in the world. Gorilla glue is 100% waterproof and temperature resistant. It includes the water-activated polyurethane formula that helps to make a solid bond for anything.
The adhesive has total resistance to extreme temperatures. It is a suitable glue for heavy workers. You can use Gorilla glue for almost any project. There are some good and bad things about Gorilla Glue. See them in detail.
Pros of Gorilla Glue
Gorilla glue is a good option for having solid bonds on surfaces or projects. The adhesive has a convenient applicator. That makes the application process more manageable. It leads to perfect and clean applications. Another good thing is it doesn't have any strong or harmful smell.
Besides, it comes in various types of sizes and formulas. Also, the product contains an expanding character. So, if you want to go with the original recipe, spray the product over the surface.
The beneficial fact is that it isn't messy. It includes an applicator to apply the product in certain necessary places. When using the applicator, it becomes easier to deal with the product. Gorilla glues have wide varieties. These are free from the effect of toxic fumes.
It is compatible with different types of varieties. It takes less than a minute to set correctly. It is an instant glue but not too fast to make it worse. The surprising fact is the quick dry feature makes it water resistant.
Read More: B7000 Vs. T7000 Vs. E8000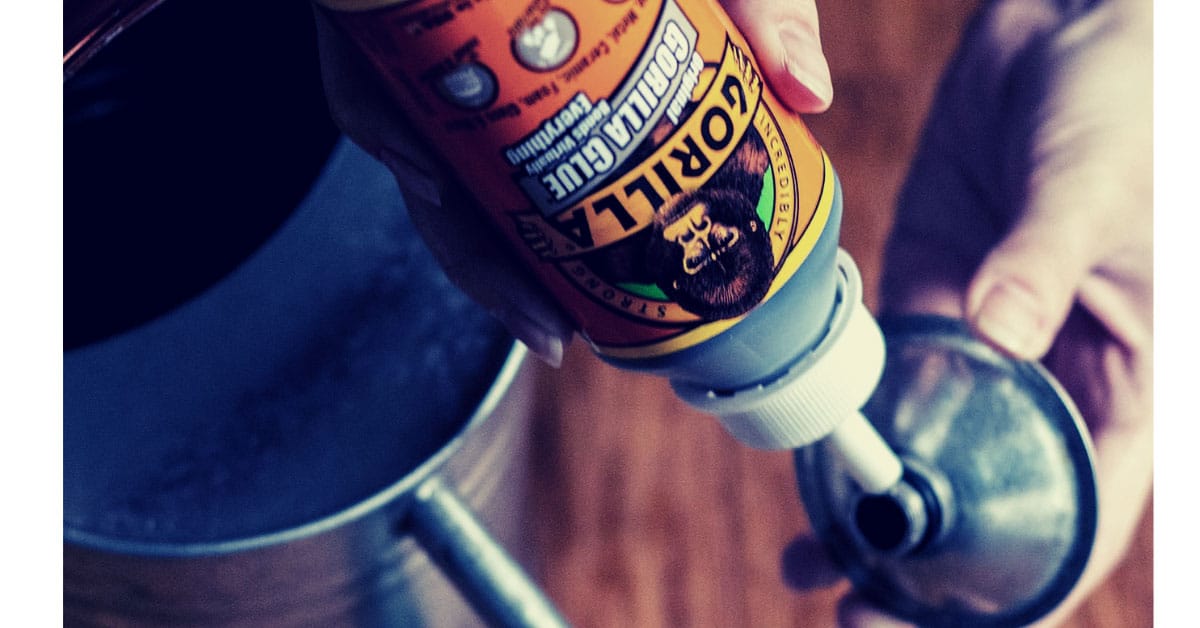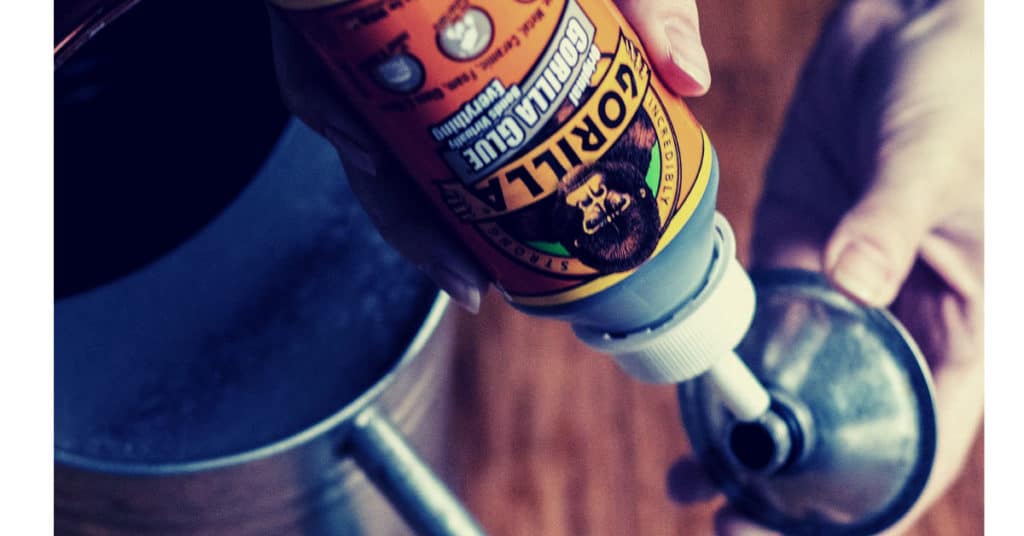 Cons of Gorilla Glue
Some things need to be considered. Gorilla glue is versatile with a lot of materials. But it doesn't work with plastic. Also, it can expand on its own. So, there may be a need to clean out the extra residue.
Moreover, the glue creates bubbles around the seam. All these things can generate some issues while applying. That's why you need to be more careful with Gorilla glue.
Well, both types of glues are excellent in their way. They both have some good qualities as well as some bad ones to consider to be aware. If you don't like powerful odor, you should skip E6000 and go with Gorilla glue. But if the strongest bond is your preference, then Gorilla glue is the best choice.
E6000 Vs. Gorilla Glue for Metal
When it's about using suitable glue on metal, Gorilla glue is better than E6000. Gorilla glue is good for creating a solid bond, and E6000 is for a regular and instant bond. Besides, the E6000 is smelly, but the Gorilla one is not. Both types of glue are waterproof, but for metal, Gorilla glue is the best option.
E6000 Vs. Gorilla Glue for Fabric
For fabric, E6000 is more suitable than Gorilla. The material doesn't need that strong bond. Any instant glue like E6000 is a good option for it. It creates an exceptional bond to create maximum flexibility and recovery facility. As it is waterproof, it remains flexible after several washes. To get a permanent bond without damaging the texture of the fabric, E6000 is what you should choose.
E6000 Vs. Gorilla Glue for Wood
Gorilla glue is perfect for woods if you want the strongest bond. Although E6000 has exceptional benefits for wood, ceramics, fiberglass, glass, and more, Gorilla one wins the battle in this case. It just needs awareness while making the application.
E6000 Vs. Gorilla Glue for Glass
Gorilla glue is a more versatile option than E6000. It is because the E6000 can attach glass to glass. But Gorillas can stick not only glass to glass but also glass to wood, metal, and plastic. If you want an instant repair to attach glass to glass, choose E6000. On the other hand, Gorilla one is the best option for versatile applications.
Which One Is Best? E6000 Or Gorilla Glue?
If I need to compare E600 and Gorilla glue, some things must be considered first. If it's about strength, then Gorilla glue owns it. Gorilla glue is regarded as the strongest glue in the world. So, there is no need to compare it with any other glue.
Besides, Gorilla glue dries quickly and doesn't have any strong odor that E6000 and JB Weld has. It creates less mess, while E6000 is messy. Gorilla glue can deliver permanent and powerful bonds to any break and crack. It is a perfect solution to do all types of repairs.
Gorilla glue isn't compatible with plastic. But it has a lot more to offer. If I need to choose, Gorilla glue is the one I go with. 
Is Gorilla Glue the strongest?
Gorilla Glue is known for its strong holding power. However, the strength of an adhesive can vary depending on the application and materials used.

Is E6000 glue strong?
Yes, E6000 is known for being a strong adhesive.
It is a popular multi-purpose industrial-strength adhesive commonly used in various applications, including bonding metal, glass, wood, and ceramics. E6000 is known for its flexibility, durability, and ability to create a strong and lasting bond.
As with any adhesive, its strength can vary depending on the bonded materials and the specific application. However, E6000 is generally considered to be a reliable and powerful adhesive for many different projects and materials.
Last Opinion
As you know, both types of glue and their good and bad sides; you need to check on these facts and choose wisely.
The E6000 vs. Gorilla glue may give you the necessary ideas about bonds and their application process. According to all these things, decide carefully according to your job. 
Hopefully, you get better results and get done with the repair.