Shoe Goo is one of the common names you'll come across if you're looking for ways to repair your shoes yourself. Shoe Goo is versatile for repairing various components of your shoes and is suitable for multiple materials your shoes are made with.
Shoe Goo has a few available variants, so which one should you decide between Shoe Goo Black vs. Clear?
Read More: Shoe Goo vs. Shoe Goo 2
Read More: Shoe GOO Review
Shoe Goo Black vs. Clear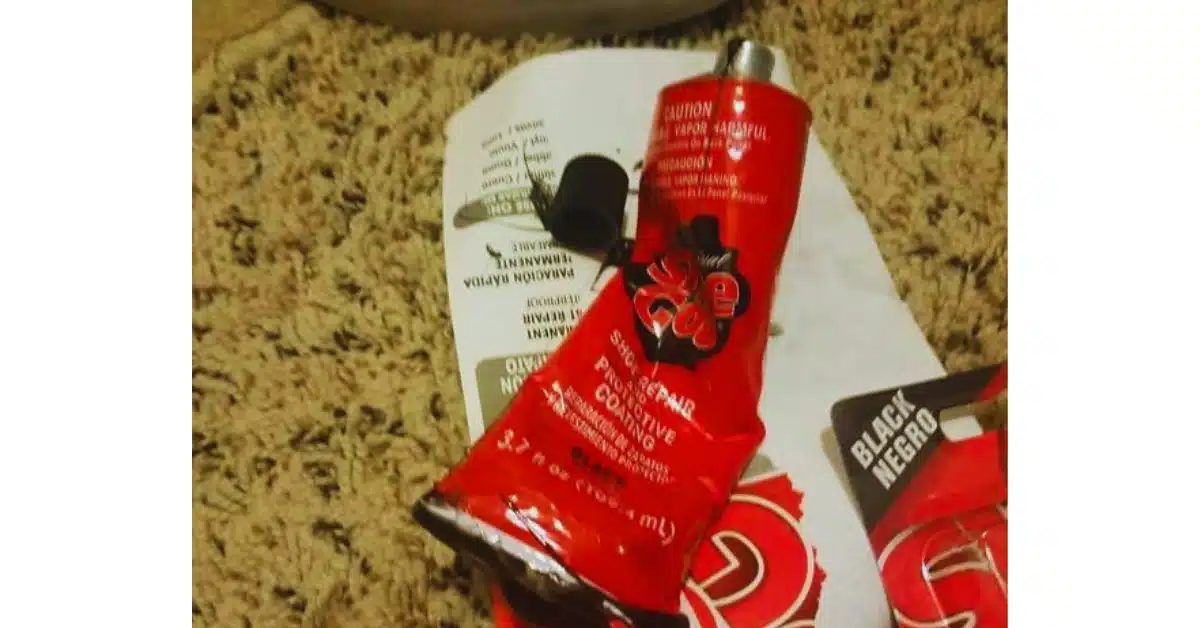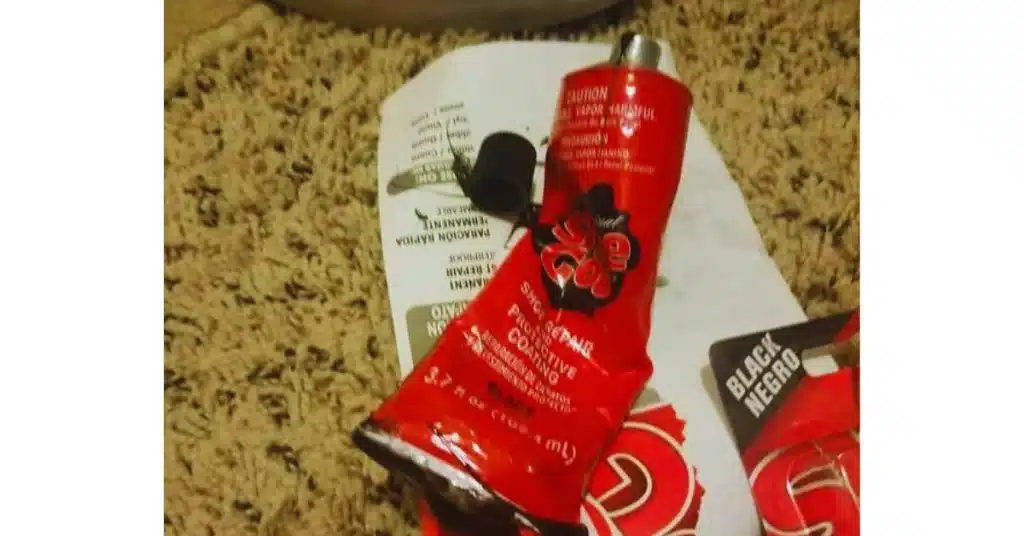 What is Shoe Goo?
Shoe Goo is one of the most popular adhesives manufactured by Eclectic Products and is commonly used for repairing and fixing shoes by professionals and beginners alike.
Shoe Goo forms a permanent yet flexible bond once wholly cured, making it an ideal option if you plan to fix your worn-out shoes or boots. Furthermore, you can use Shoe Goo to repair shoes since it works well with various common shoe materials.
Shoe Goo suits your shoes made of – Leather, Rubber, Canvas, or Vinyl. You can also use Shoe Goo on your new shoes to prevent damage early on if you plan to use them regularly.
Shoe Goo can also be used as a sealant. Shoe Goo's formula comprises Styrene-butadiene, Toluene, and Solvent Naphtha, which makes Shoe Goo act similar to Rubber Cement. You can use Shoe Goo to fill up small holes, gaps or cracks in your Shoes, and it will work as a sealant once wholly cured.
Shoe Goo is also waterproof once wholly cured, meaning you can use it for shoes you'll be using in a moisture-prone environment or boots you plan to use for heavy rain. The consistency
Shoe Goo ensures you have ample repair time when working with Shoe Goo.
Read More: Aquaseal vs. Shoe Goo
Shoe Goo Clear
Shoe Goo comes in various finishes, and clear is one of the most common. Shoe Goo Clear dries when wholly cured, forming a robust but flexible bond. Shoe Goo Clear is an excellent pick for various shades and colors of your shoes since it doesn't interfere with the overall aesthetics of your shoes.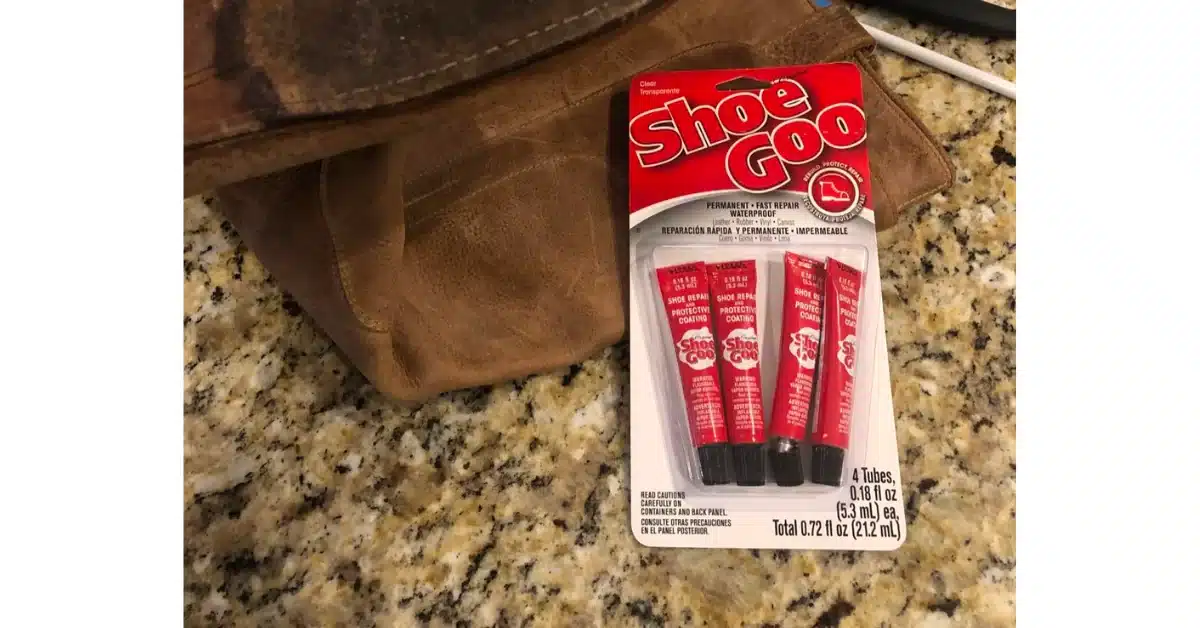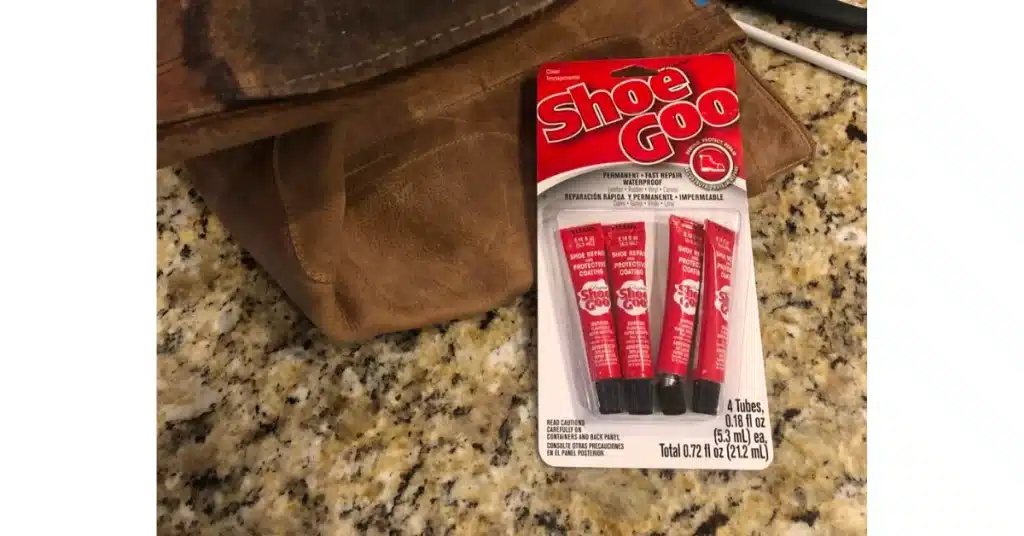 Shoe Goo Black
Shoe Goo Black has properties similar to the original Shoe Goo but dries in Black when cured. Shoe Goo Black can be an excellent pick for reattaching your soles or heels or for shoes that come in Black. Furthermore, you can also use Shoe Goo Black as a coating on your skateboards for extra traction.
Read More: Loctite Shoe Glue vs. Shoe Goo
Differences Between Shoe Goo Black And Clear
Now let's examine how Shoe Goo Black differs from Clear.
Dry Time
Shoe Goo usually takes a few hours to dry completely. Once it starts to dry, a complete cure ranges from 24 to 48 hours, and full strength of the bond is achieved within 24 to 72 hours.
If you plan to waterproof your shoes, apply multiple coats of thin layers, and let each layer sit for 3 to 4 hours.
Shoe Goo Black and Clear have similar set, cure and dry times.
Best Materials to Use On
Shoe Black and Clear work excellently with Leather, Vinyl, Rubber, or Canvas Shoes.
Shoe Goo Clear can be used with all Shoes, and you can use Shoe Goo for Shoes that come in Black or for heels and soles of your Shoes.
Last Opinion
So, which one should you side with in the Shoe Goo Black vs. Clear debate? It depends on you since they perform similarly but dries in different colors when wholly cured. Shoe Black will also typically cost you more.