If your shoe has tears, the sole got ripped, or it just broke off, you might be looking to repair it, and the glue you'll be using is one of the most integral ingredients. Loctite Shoe Glue and Shoe Goo are widely available and are viable options for repairing your shoes.
So, if you're trying to decide between Loctite Shoe Glue vs. Shoe Goo and which would be the best choice, you've come to the right place.
Read More: Shoe Goo vs. Contact Cement
Read More: How to Use Shoe Goo?
Loctite Shoe Glue vs. Shoe Goo
Quick Rundown of Loctite Shoe Glue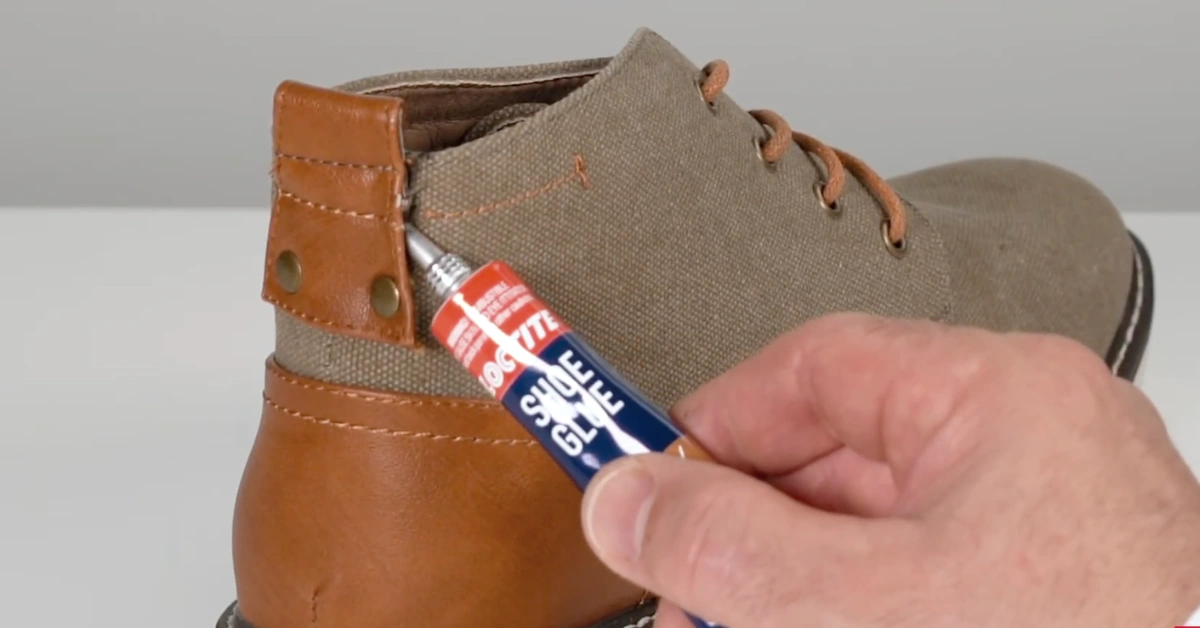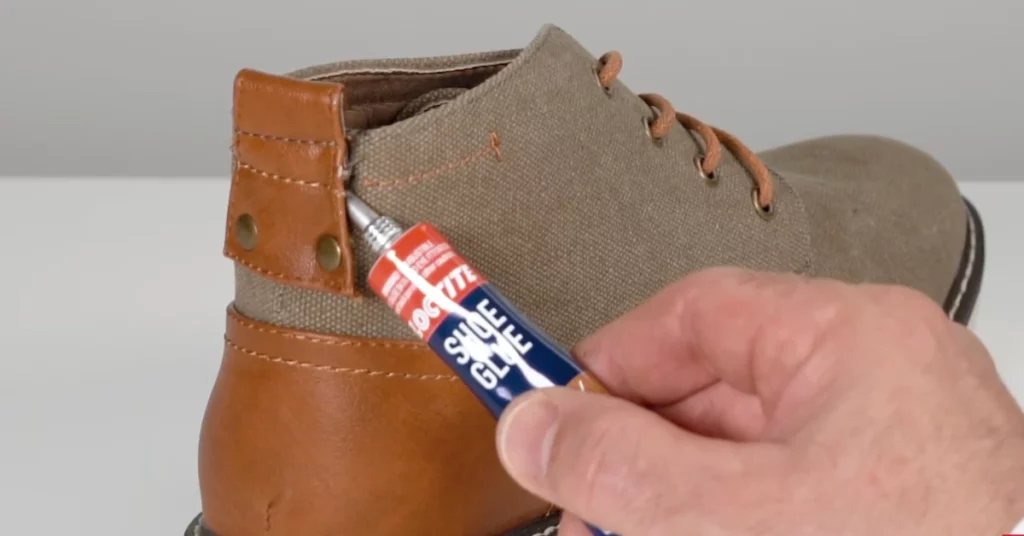 Loctite Glue is an instant adhesive that comes in different options, including – water-resistant and heat-resistant variants. Loctite Glue is comparable to superglue and is known for its superior adhesive properties.
Besides using Loctite glue for repairing shoes, Loctite glue is also used for various other purposes like – fixing jewelry, toys, or cameras. Loctite glue also works well on multiple surfaces and would be a good option for repairing your leather or rubber shoes.
Loctite Shoe Glue is known for its superior adhesive properties. The glue is resistant to shock, vibrations, and extreme temperature changes, making it ideal for shoes you will use in extreme weather conditions.
Furthermore, Loctite shoe glue has a long-duration repositioning time, reducing the chances of glued fingers.
Quick Rundown of Shoe Goo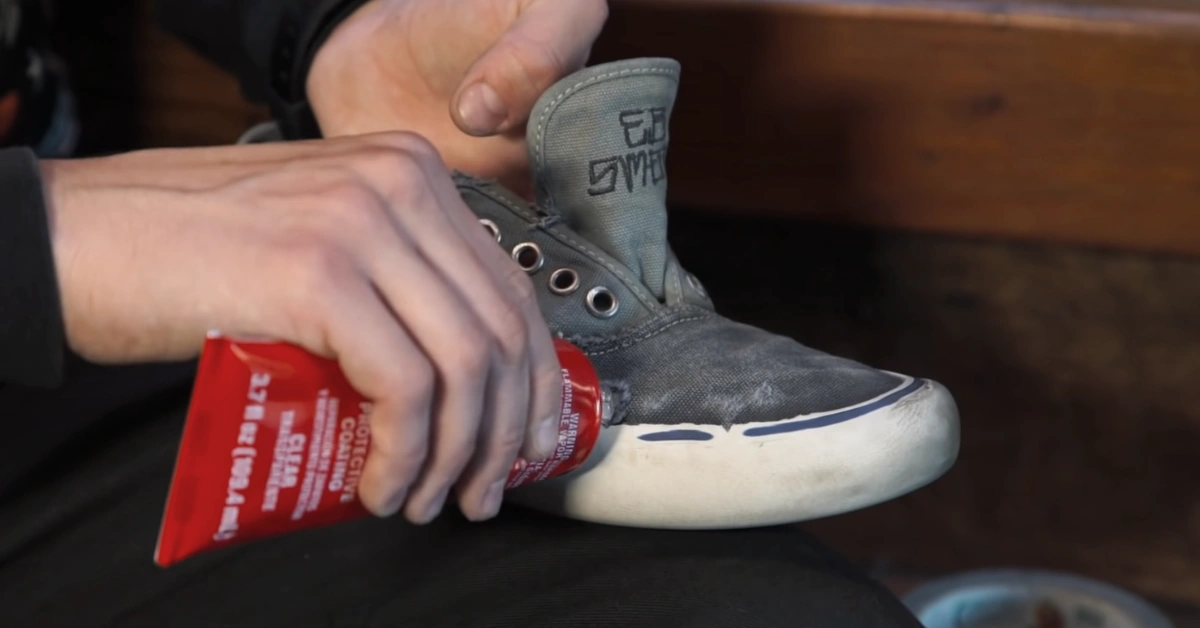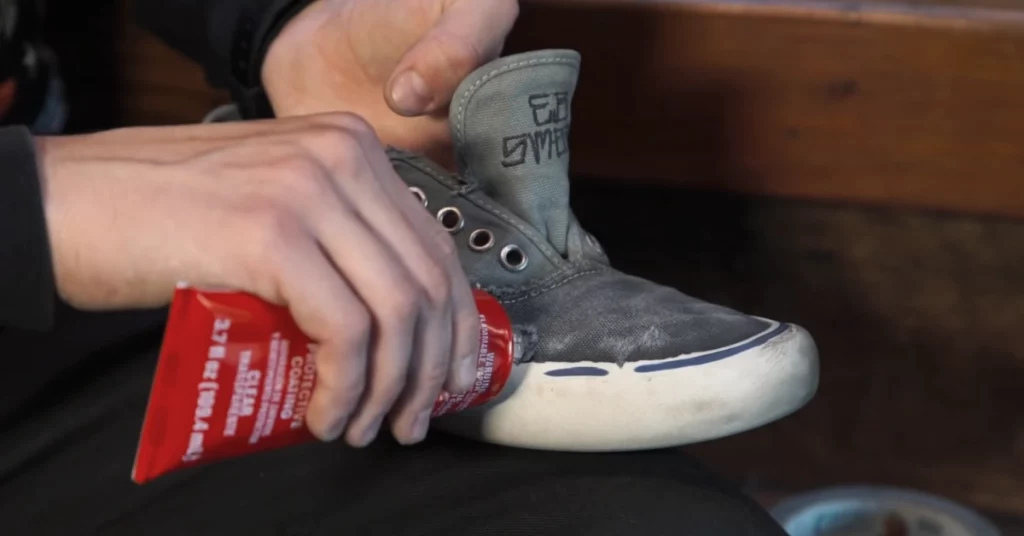 Shoe Goo is also a type of strong adhesive used for repairing shoes. Shoe Goo is composed of Styrene-butadiene, Toluene, and Solvent naphtha, making it an ideal adhesive and sealant.
However, unlike Loctite shoe glue, the shoe goo is only available in one formulation, and the application procedure is easy. Furthermore, Shoe Goo is relatively cheaper and is widely available.
Shoe Goo is good for shoes made for both recreational and sports purposes since it adds extra traction. Shoe goo is water-resistant and is good to use for fixing small holes.
You can use Shoe Goo for various shoe components like boots, waders, heels, etc. However, do note that Shoe goo is not made and designed to be used in extreme/harsh conditions, so you should opt for different options if you'll be using your shoes in harsh/extreme conditions.
Read More: E6000 vs. Shoe Goo
Loctite Shoe Glue and Shoe Goo: Differences
Before deciding whether to go for Loctite Shoe Glue or Shoe Goo, you need to know their key differences, so let's look at them.
Appropriate Materials to Use On
Loctite shoe glue and Shoe goo are versatile options and can be used on many different surfaces. The Shoe Glue is best used on leather and synthetic materials and does not work well on canvas or other fabrics. On the other hand, Shoe goo is good for various materials like – leather, vinyl, rubber, or canvas.
Surface Preparation
Loctite shoe glue or Shoe goo does not need any special surface preparation. However, you need to clean the surface and ensure no dust. After that, you may use either of the glues directly on the surface and clamp them together for them to be set.
Drying Time
Loctite Shoe Glue is an instant-drying glue and will dry transparently within 15 seconds of application. However, it would take a few hours to be properly set. Furthermore, This Shoe Glue comes in different formulations, and depending on which formulation you went for, the drying time may vary.
On the other hand, Shoe Goo would take several hours to dry off completely. Once you ensure the surface you applied shoe goo on has started bonding properly, you should leave the material undisturbed and alone for 24 – 48 hours (depending on the surface material and amount used) for it to be set properly..
Glue Strength
Loctite Shoe Glue and Shoe Goo are strong adhesives suitable for various purposes. Both of them are also water-resistant glues.
However, Shoe Goo is ideal for recreational and sports activities and is suitable for shoes that are made for running, skateboarding, or casual uses.
Loctite Shoe Glue has very strong bonding properties and is more durable. Furthermore, since This glue is resistant to shock, vibrations, and extreme temperature changes, it can be used in harsh weather conditions and is more suitable to be used by working professionals.
Read More: Shoe Goo vs. Rubber Cement
Last Opinion
So, now that you know about the features, differences, and similarities between the two shoes, which one would you go for while deciding on Loctite Shoe Glue vs. Shoe Goo?
It depends since both are well-known, reviewed, and trusted products viable for many situations. Loctite Shoe Glue will be a better option for you if you use your shoes in extreme conditions in harsh temperatures since they will be more durable.
On the other hand, if you'll be using your shoes for recreational purposes and casual sports, Shoe Goo would be the best option for you. Shoe Goo is also relatively easier to apply; however, it would be a little difficult if you decide on further changes or repairs along the way.