JB Weld and Super Glue are two different types of glues that work well in their field. But are they the same? Well, no. They have many differences from each other. So, check JB Weld Vs. Super glue to compare them well.
The main difference between these two types of glue is their strength and application procedure. JB glue can give much better strength than super glue. It works well for construction purposes. On the other hand, super glue can do better for smaller projects like household repairs and more. It doesn't need any preparation before applying.
There is more than this. See the details of the two to compare better.
Read More: Permatex Cold Weld vs. JB Weld
Read More: Wood Glue Vs. Super Glue
What Is JB Weld Glue?
JB Weld is a two-part epoxy system adhesive. It is a strong and long-lasting one to use on various surfaces. JB Weld is mainly the name of the company that creates epoxy goods. JB Weld adhesive is a two-part epoxy. One part is resin, and one is a hardener. Both parts should be mixed before using it in any project.
There are a lot of JB Weld facilities. It is compatible with metal, ceramic, porcelain, fabric, glass, wood, fiberglass, PVC, concrete, marble, ABS, paper, and more. You can call it a versatile one, for sure. Besides, it is water, acid, and chemical resistant.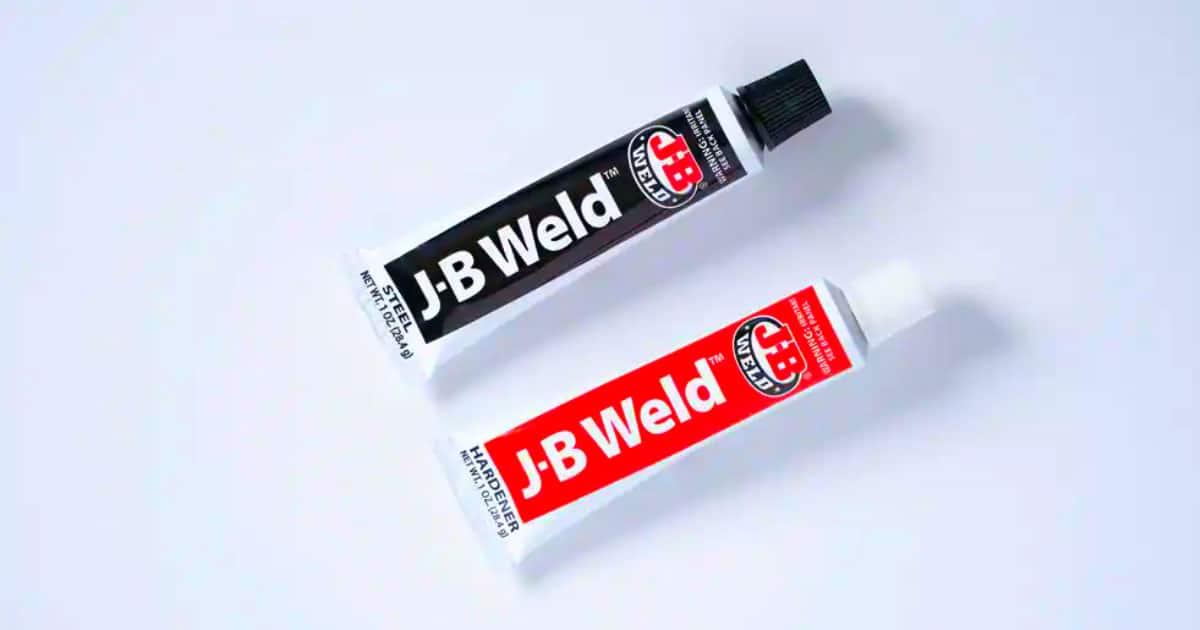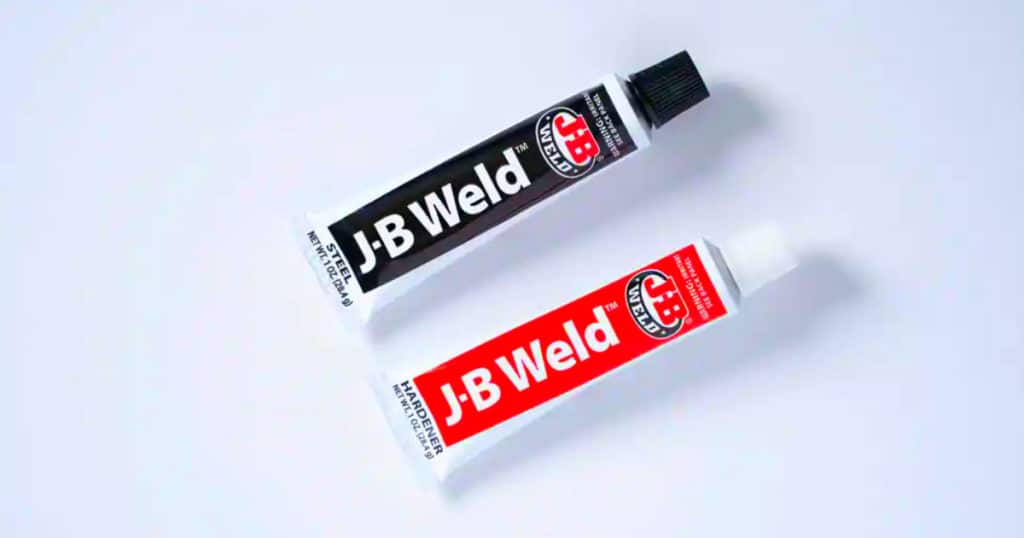 What Is Super Glue?
Super glue is mainly cyanoacrylate. It is an element to provide fast bonding with a lot of materials. You can use it for household, industrial, and medical uses. Super glue is a non-flammable adhesive with some unique bonding characteristics. To get a rapid bond with any material or surface, super glue is the one you need.
It is an easy-to-use super glue. The automate glue is ideal to use on several surfaces. It is even suitable to use on high-temperature surfaces. Super glue is designed for materials like metal, vinyl, rubber, leather, plastics, and more. It is a good product compared to a lot of others.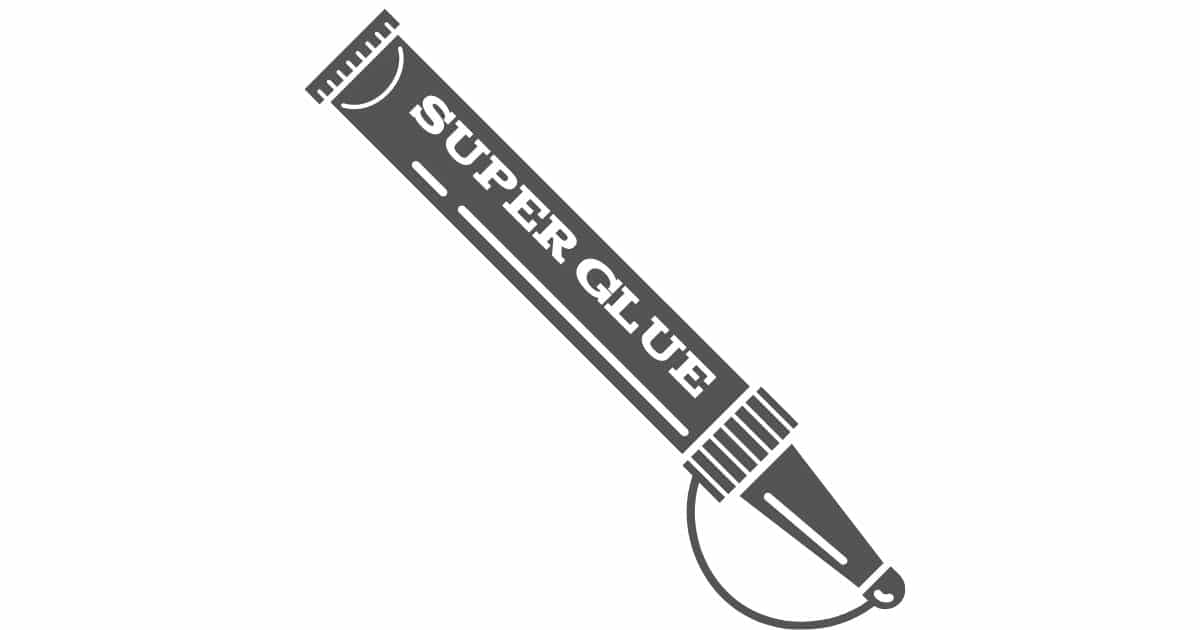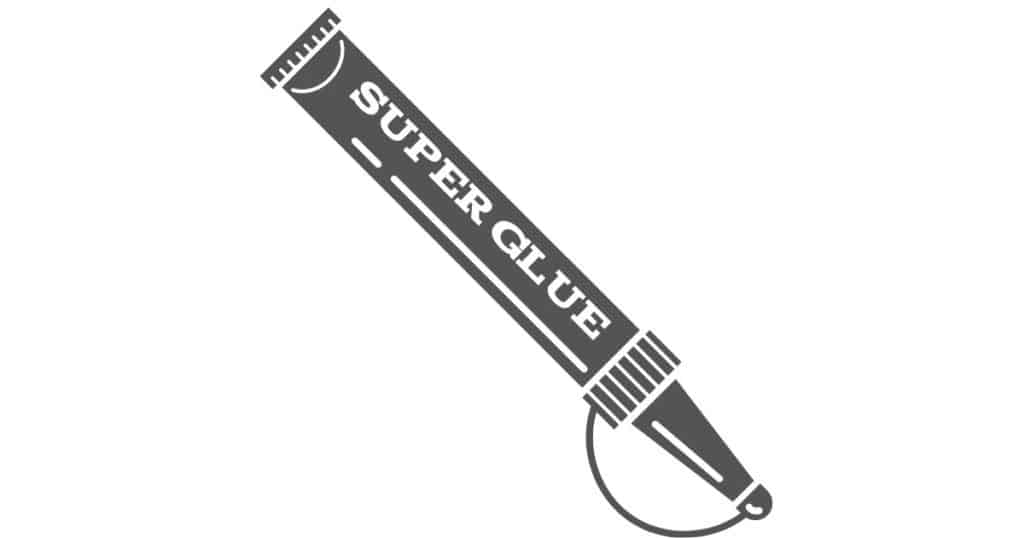 JB Weld Vs. Super Glue
JB glue and super glue are two completely different types of glue. Both adhesives are pretty fast when it comes to drying. But what's the better one? To know about it, keep checking the details below.
What Is The Difference Between JB Glue And Super Glue?
Preparation
Epoxy glue contains two separate components. One is resin, and the other is a hardener. So, it needs to be appropriately mixed before applying. But super glue doesn't need this type of preparation. It is a single-component glue, so it's ready to use. You need to cap off the tube of super glue and apply it.
Application
JB-Weld glue is suitable for construction projects. It can do all the bigger projects and provide the strongest bond. On the other hand, super glue is ideal for smaller projects like household repairs, medical uses, and more.
Read More: JB Weld Vs. Epoxy
Read More: JB Weld vs. Loctite
Strength
When talking about strength, super glue has lower shear strength than JB Weld epoxy adhesive. JB Weld is a two-part epoxy glue that gives you a stronger adhesion. The higher strength formula is ideal for home repairs and construction tasks as well.
Compatible Materials
Although both adhesives are versatile and can bond to anything, it has some differences when it comes to the compatible materials. JB Weld is suitable to use on metal, glass, plastic, rubber, fiberglass, and fiberglass-reinforced plastic, and plastic. Also, super glue is best used on plastic, metal, fabric, canvas, and leather.
Cleanup
To compare them in terms of the ease of cleanup facility, super glue is easier to deal with. It is easier to clean up than JB Weld. You can wipe out the super glue by using acetone. But cleaning JB glue is difficult. It can be pretty messy when doing the cleaning.
Read More: Hot Glue Vs. Super Glue
Is Super Glue or epoxy stronger? 
Both types of glue are strong and have a great bond to the surfaces. Choosing a suitable adhesive depends on your task. Epoxy has better strength than super glue. First, figure out what type of strength you need for your project, then choose the right one. 

What glue is stronger than Super Glue? 
Epoxy is stronger than most glues like super glue. It is solvent, impact, UV light, and high temperature resistant. Also, it needs just an hour to cure. 

What will J-B Weld not adhere to? 
J-B Weld doesn't make a perfect bond to any flexible material or surface like canvas, polypropylene plastic, and rubber. 
Last Opinion
As you can see in the details about JB Glue vs. Super Glue, you can compare them properly and choose your preferred one. Both of them work well in their way. You need to figure out what type of bond you want and how you want to finish your project.
Hopefully, this is how you can get your desired outcome.