When buying good-quality glue, you must be sure of the features and compatibility of your task. If you are confused between 527 and E6000 adhesive, go through all about 527 glue vs. E6000 first.
E6000 and 527 glue are the strongest glues out there. Both of them are versatile enough to do several types of jobs. However, 527 is a bit faster to dry than E6000. There is much more to know about these two before getting the right one.
Let's dive deeper into the description to know further.
Read More: E6000 Vs. Gorilla Glue
Read More: E6000 Vs. Super Glue
527 Glue Vs. E6000
About 527 Glue
527 glue is a multi-purpose glue. It is durable, strong, water-resistant, and flexible. It can bond to any material. So, you can call it versatile. Besides, it is a flexible bond suitable for wood, plastic, paper, cork, leather, shells, glass, gems, tile, and more.
It is a crystal-clear adhesive with a quick-drying formula. All you need is to apply a thin layer of glue to one side of the material and gently press both sides to have a perfect bond. You can use 527 glue for household applications, home decor, yard, and crafting and get a waterproof and weather-proof facility.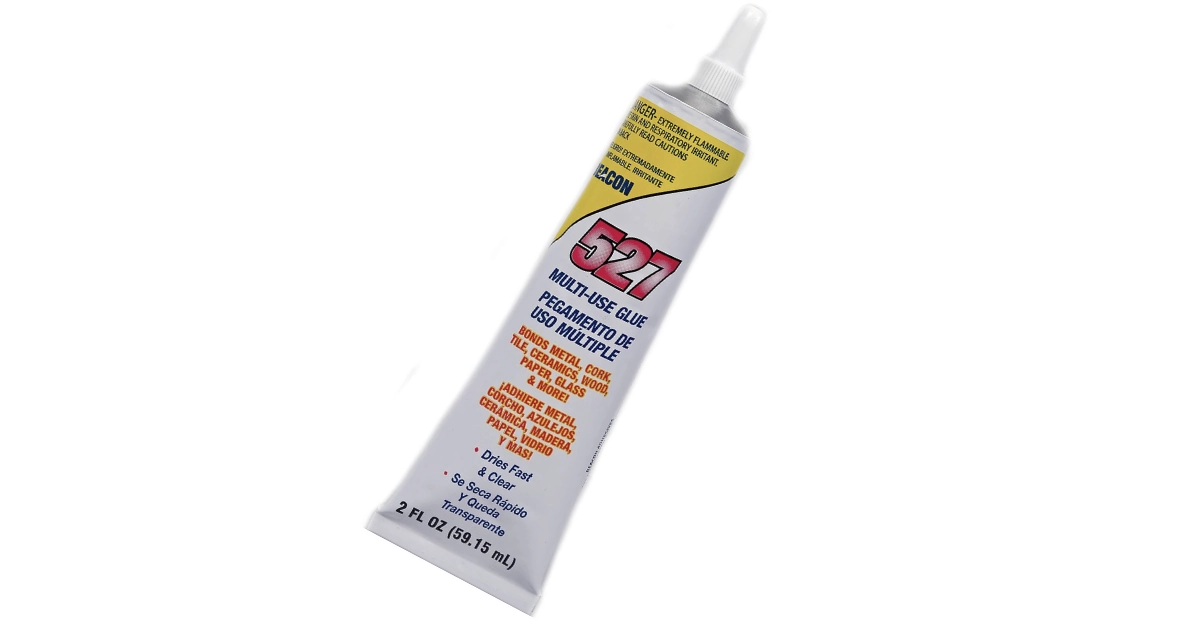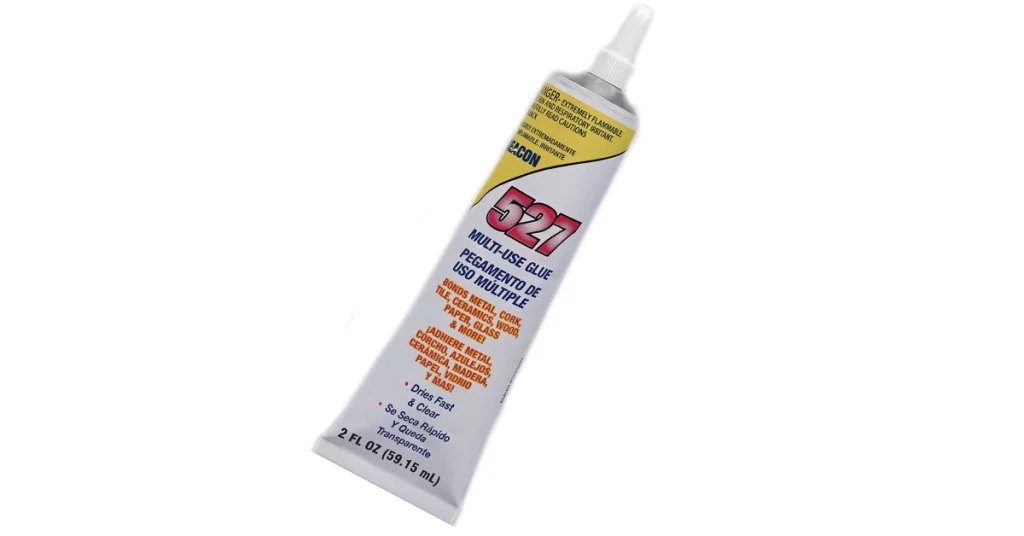 About E6000 Glue
E6000 glue is an excellent adhesive for many materials like wood, glass, metal, ceramics, fiberglass, concrete, masonry, and more. It sticks to leather, vinyl, plastics, and rubber as well. E6000 adhesive is flexible, waterproof, washer safe, non-flammable, and paintable.
Another exciting thing is it doesn't break down at higher temperatures. E6000 glue doesn't need clamping. But if you push the surfaces a bit, it becomes easier to set them evenly.
Read More: Hot Glue Vs. E6000
Read More: E6000 Vs. E6000 Plus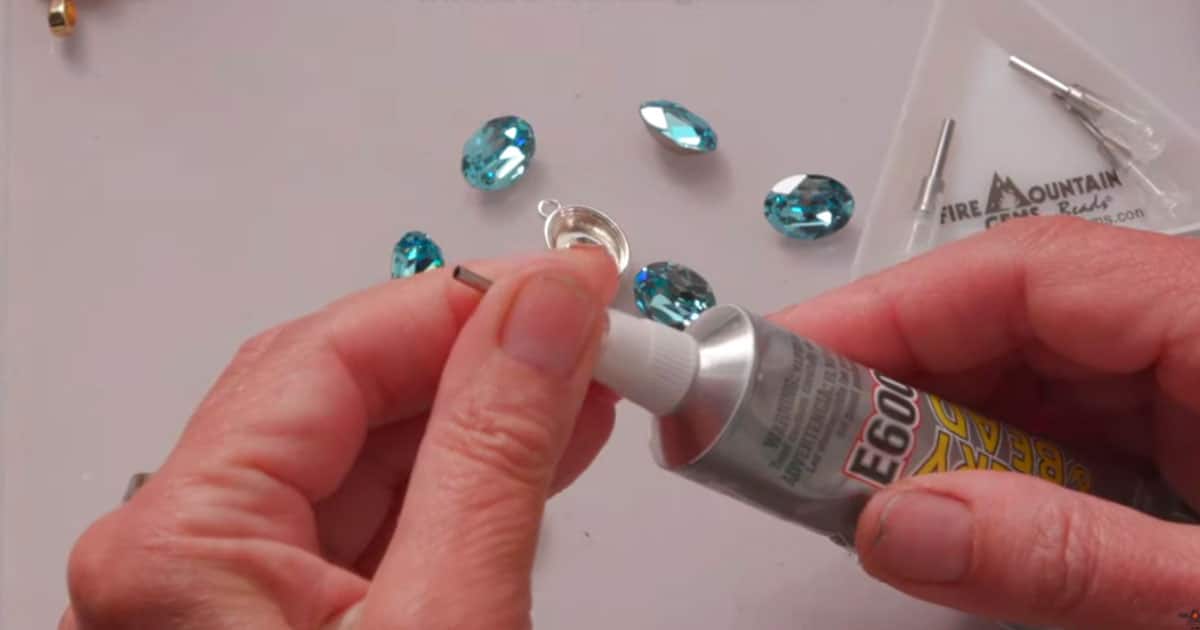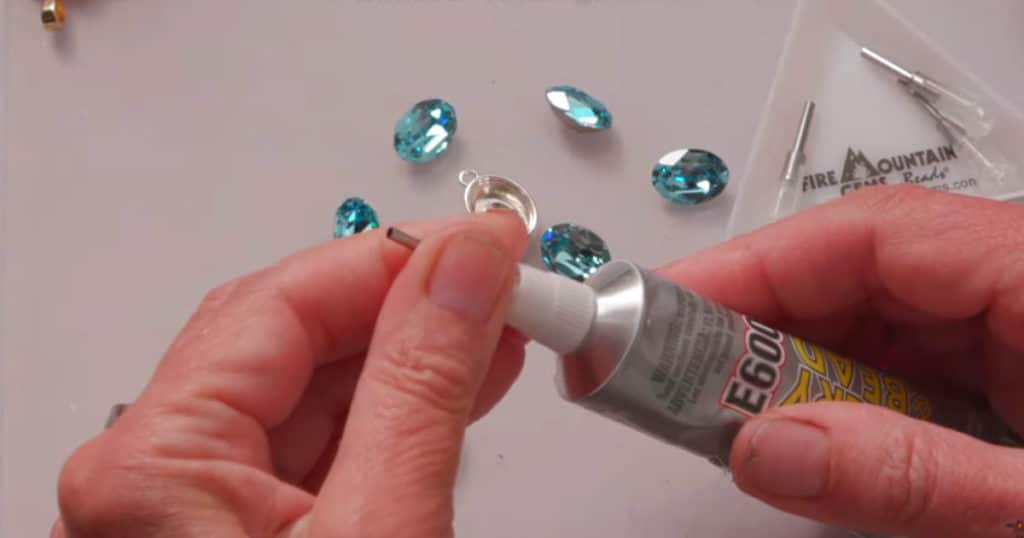 Comparison Between 527 And E6000 Glue
The 527 and E6000 glue are good choices to make it work and have a better outcome. But there are some differences that you should know. Check them out first.
Surface Preparation
Both 527 and E6000 glue needs preparation. You have to make the surface clean and dirt-free. This is how you can get the perfect bonding that you are looking for. In this case, both types of glue are the same as they need surface preparation first.
Drying Time
527 glue takes around 2 hours to dry properly. But to get to the maximum strength, it needs 24 hours. On the other hand, E6000 glue takes 2 minutes to get tacky and 24-72 hours to reach its full strength. So, 527 can give faster bonds than E6000. If you want the quickest bond, go with the 527 one.
Compatible Materials
E6000 is compatible with metal, wood, glass, leather, vinyl, plastics, rubber, masonry, concrete, etc. Besides, 527 glue is suitable for home decor and household appliances and is ideal for wood, paper, glass, plastic, leather, cork, tile, gems, and plastics. Both types of glue are useful and versatile. You only need to know what is better for your job.
Get to know more about E6000 from the comparison between E6000 and Loctite to have a better idea.
Is 527 a good glue?
527 glue is a multi-purpose glue with durability, flexibility, water-resistant features, and more. It is strong, crystal clear, and dries quickly. Because of all the good features, you can consider 527 a good glue.

How long does 527 glue take to dry?
527 glue takes around 2 hours to dry and 24 hours to achieve its full strength. Make sure to make the surface free of dust before applying the glue to get better results.
Last Opinion
Now that you know the 527 and E6000 glue, it is necessary to use it correctly. Both bonds are effective but not suitable for all kinds of jobs. So, first, you need to figure out the right adhesive that goes perfectly with your task.
Know everything about 527 glue vs. E6000 so you can finish your task with suitable adhesive and have wonderful results.