When getting an adhesive remover for a project, you must check out the information and what the product can do.
The De-Solv-It and Goo Gone are both good products for cleaning purposes. The first product is to clean candle wax, stickers, and even clean hair and skin.
On the other hand, Goo Gone is suitable as a glue remover, wine glass label remover, household cleaner, and more.
To get the perfect one for your job, check out all the details about these two products and the Del-Solv-It vs. Goo Gone comparison between them below.
Read More: Goo Gone Vs. Goo Gone Automotive
De-Solv-It Vs. Goo Gone
About De-Solv-It Adhesive Remover
The De-Solv-It is a quick adhesive remover that removes stickers, candle wax, grease, lipstick, and makeup.
So, to remove sticky, waxy, icky, gooey, and oily surfaces, the De-Solv-It one is perfect. If there are any stains or spots on the surface, the De-Solv-It is the suitable one to use.
It is the Orange De Solv Adhesive remover with a citrus scent. Another advantage of this product is it provides a fresh fragrance.
The De-Solv-It is not only good for removing gooey surfaces but also for cleaning any surface along with laundry stuff, skin, and hair too.
The method of using the product is quite easy. You only need to apply the product on the surface, wait for a bit then clean it up.
The goo remover is also great for cleaning labels and stickers from multiple surfaces; gum stuck in hairs, candle wax, and even cleaning carpets. The product dissolves easily.
So you can finish the removal process faster than any other product. 
Read More: Goo Gone Vs. Acetone
About Goo Gone Adhesive Remover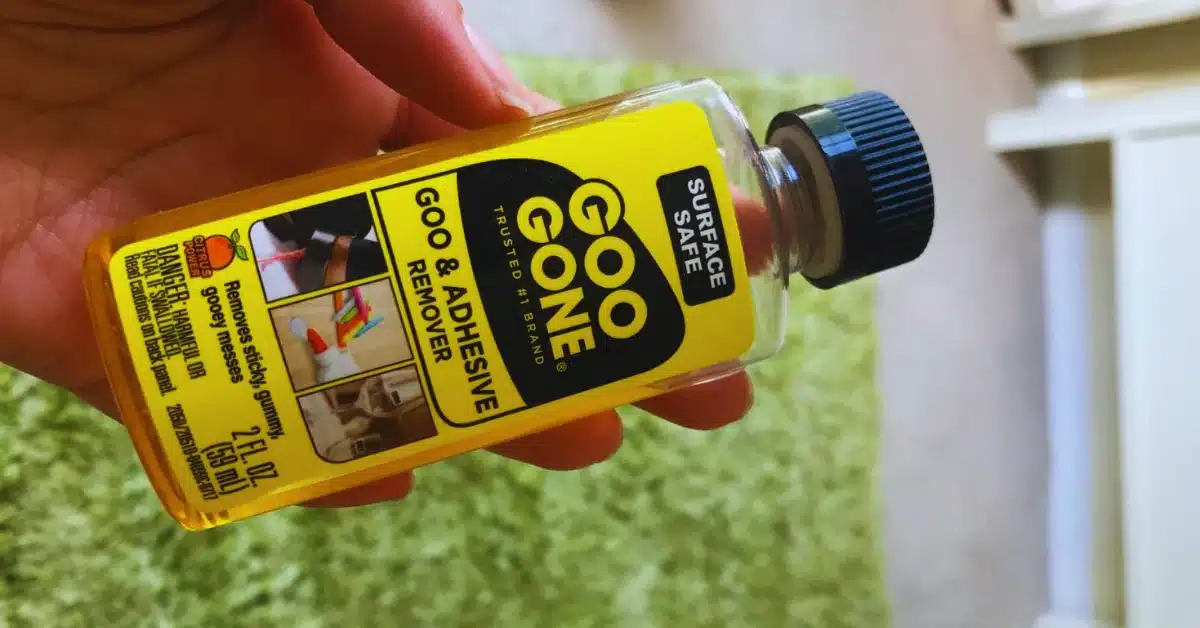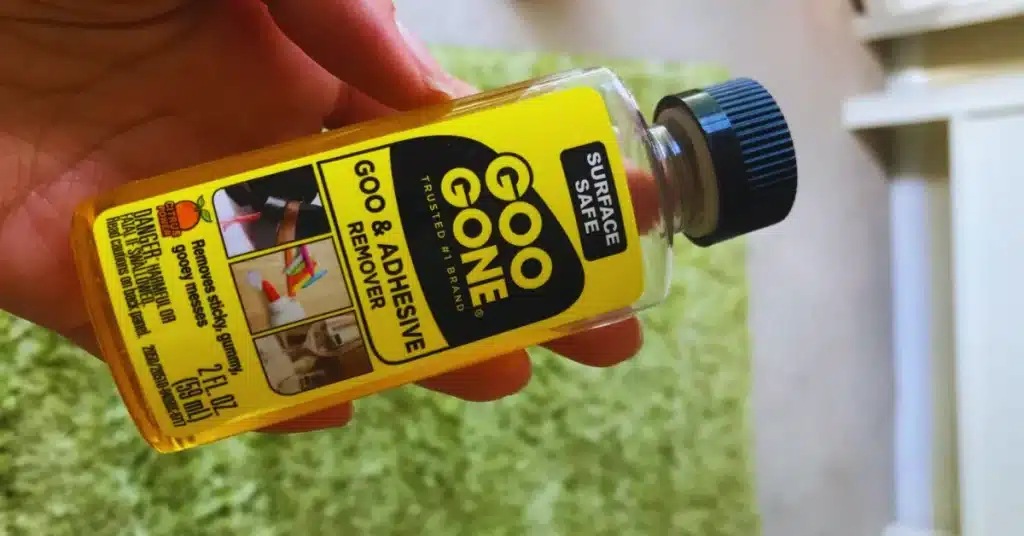 The Goo Gone is a surface-safe remover. It removes goo and safely restores the surface. That means it doesn't damage the surface at all.
The remover is formulated with citrus cleaning agents and a pleasant scent. It is a versatile remover and cleaner.
It is used as an adhesive remover, scuff eraser, wine glass label remover, tar cleaner, window sill cleaner, glue remover, and crayon drawing eraser.
The product has everything that you need in a cleaner. The Goo Gone is a number 1 brand. So, you can get rid of stickers, glue, tar, crayons, glitter, window decals, gum, labels, wax, markers, and more.
Further, Goo Gone is a better choice for household cleaning projects too. It includes carpet and upholstery cleaning, metal, glass, wood, vinyl, plastic, windows, granite, ceramic, countertops, flooring, and more.
For any sticky, gummy, or paint, this Goo Gone adhesive remover is perfect for all projects. It is overall a great solution for any cleaning.
Read More: Goo Gone Spray Gel Vs. Original
Which Is Better? De-Solv-It Or Goo Gone?
When choosing the better one between De-Solv-It and Goo Gone, you must do it wisely. You should know about the information about both the glues.
For example, the De-Solv-It has a citrus scent that gives a fresh look. It is good for hair and skin too. You can use it for removing gum from hair and makeup from the skin. It is a perfect cleaning agent for any cleaning.
Talking about Goo Gone, the product is also a remover and a cleaning agent. It removes candle wax, glue, crayons, markers, tar, and more.
It is good for household cleaning, like countertops, cabinets, flooring, etc.
Overall, both products are surface safe. But the purposes are different. So, ensure you know your preference, then choose the suitable product accordingly.
Go for the De-Solv-It if you want a fresh clean on a hard surface as well as hair and skin. And choose the Goo Gone one if you want to use it for household cleaning.
Read More: Goo Gone Vs. WD-40
Last Opinion
Now that you know how both the products work, you can select the suitable one according to your need.
In this De-Solv-It vs. Goo Gone comparison, you should always choose the De-Solv-It one if you want it for multiple uses, including hair and skin cleaning.
And for household cleaning, go for the Goo Gone one. By checking out the De-Solv-It vs. Goo Gone comparison, hopefully you can choose the best adhesive remover and get better results on your removal project for sure.