If you want to get the proper adhesive remover, the first thing is to prioritize your needs. All you need is to check about Goo Gone Spray Gel vs. Original, then decide.
The Goo Gone Original is the primary type of remover that can do adhesive cleaning as well as household cleaning too.
The Goo Gone Spray Gel is a bit different than this. It can stick to the surface well and give it time to absorb and break the adhesive for a perfect cleaning.
For more information, get right into the description below.
Read More: Goo Gone Pro Power Vs. Original
Read More: Goo Gone Automotive Vs. Regular
Goo Gone Spray Gel Vs. Original
What Is Goo Gone Spray Gel?
Goo Gone spray gel is a thick version of another adhesive remover. It removes grease, stickers, tape residue, chewing gum, blood, oil, tar, shoe polish, crayon, candle wax, markers, and more. It is a surface-safe product.
You can also use it to clean tables, dinnerware, and clothes. It is also recommended to remove lipstick and mascara.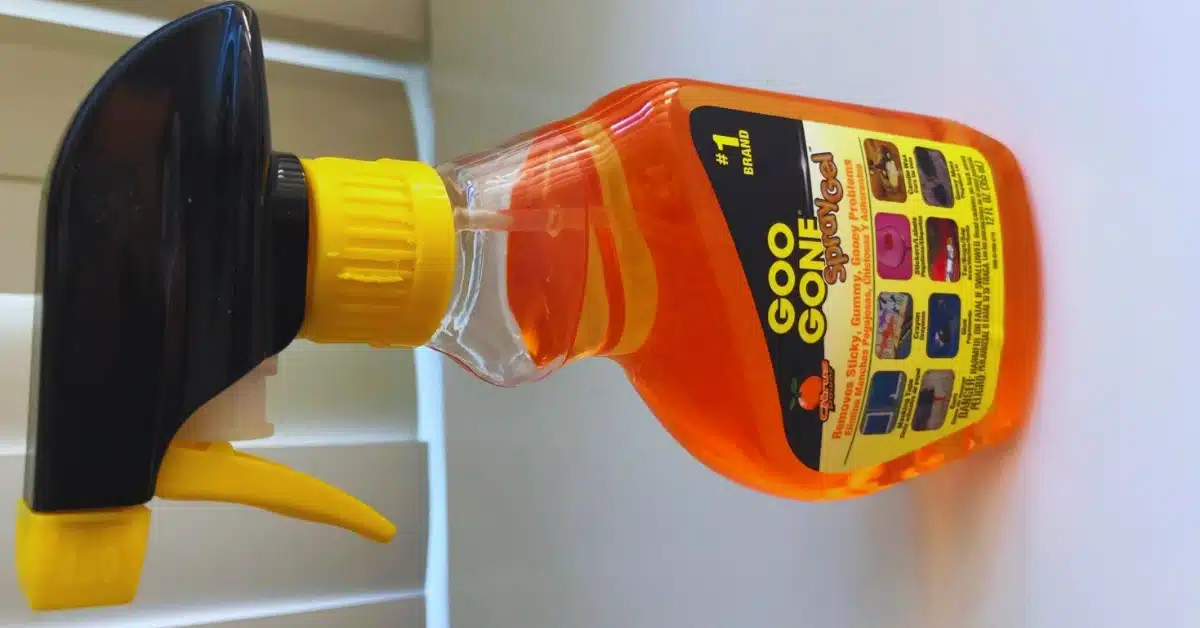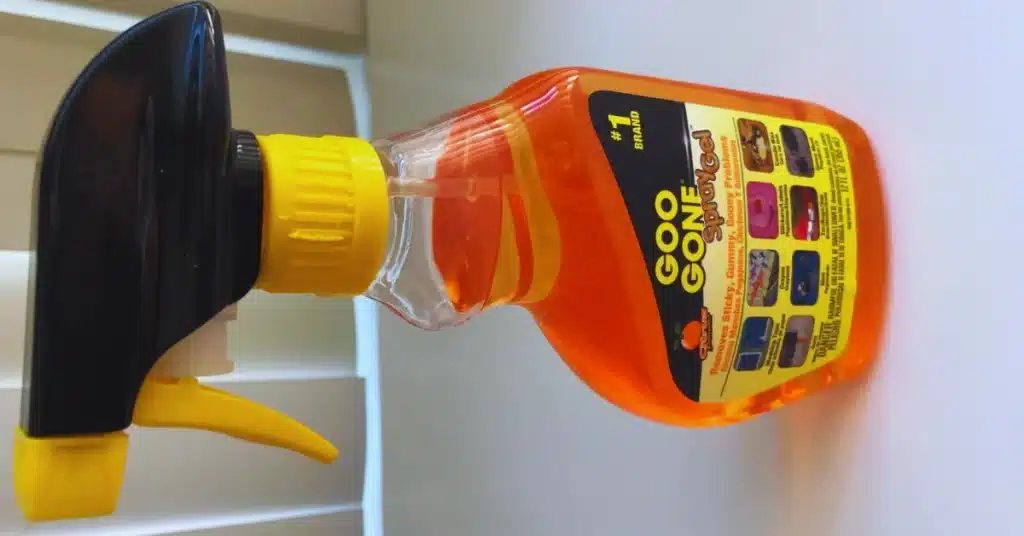 Goo Gone is a safe adhesive remover. You can even use it on hard surfaces and carpets and fabrics without thinking about damaging the surface.
As it is a gel spray, it is best for vertical surfaces. The spray gel glue is formulated to cling to the surface so that you can quickly get your work done. It also gives the surface time to break down the adhesive and get rid of it quickly.
The Goo Gone Spray Gel suits metals, glasses, plastics, fabrics, wood, sealed stone, painted surfaces, and ceramic.
However, you shouldn't use it on leather, silk, rubber, suede, unfinished wood, drywall, unsealed stone, and faux stainless steel.
The glue is a perfect product to clean rugs, glasses, and walls. So, overall, it becomes a versatile product with many features to eliminate the glue residue from the surface properly.
Read More: Sentinel 626 Vs. 747
Read More: Goo Gone Vs. WD-40
What Is Goo Gone Original?
The Goo Gone Original adhesive remover is a surface-safe product. It is good to use upholstery, carpet, clothes, and hard surfaces like ceramic, metal, vinyl, plastic, laminate, glass, wood, tile, countertops, granite, flooring, and more.
Besides, it works on candle wax, stickers, crayon, glue, gum, marker, tape residue, paint, tar, grease, etc. For any greasy and sticky mess, the Goo Gone Original is the best product.
One of the best things is that Goo Gone offers different ways to remove adhesive and any greasy mess easily.
For a quick clean, the Goo Gone Original is the one. It is safe, so you can pick up sticky stuff and clean several surfaces without damaging it.
You only need to remember that you must not use the product on leather, silk, unfinished wood, rubber, drywall, faux stainless steel, unsealed stone, and suede. The Goo Gone product is a great deal for sure.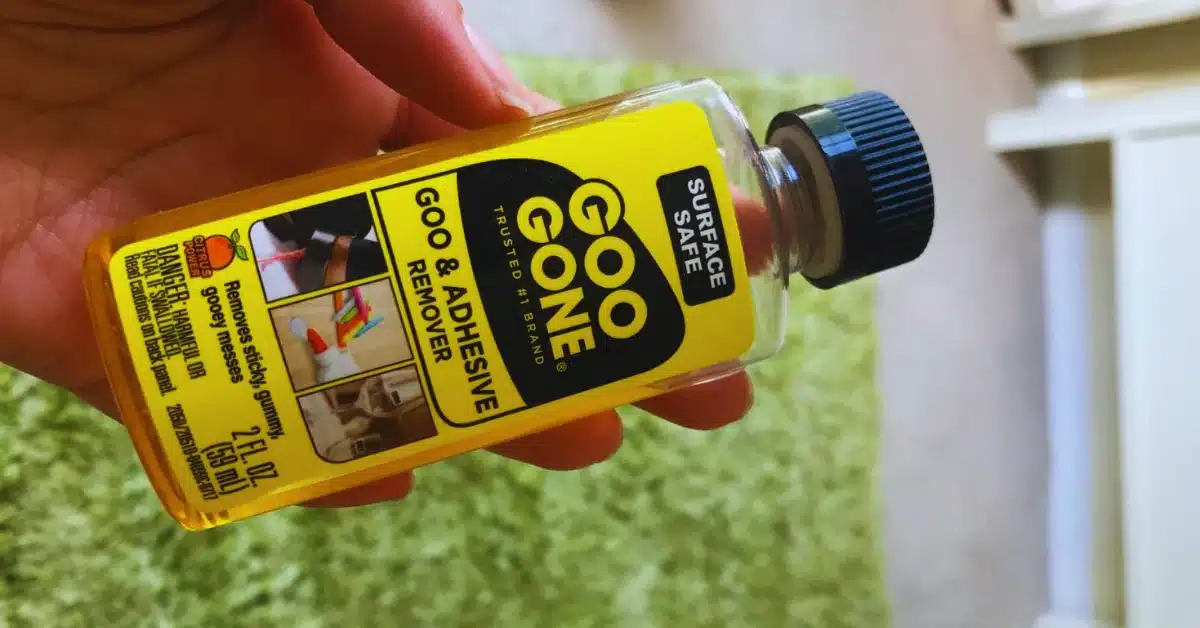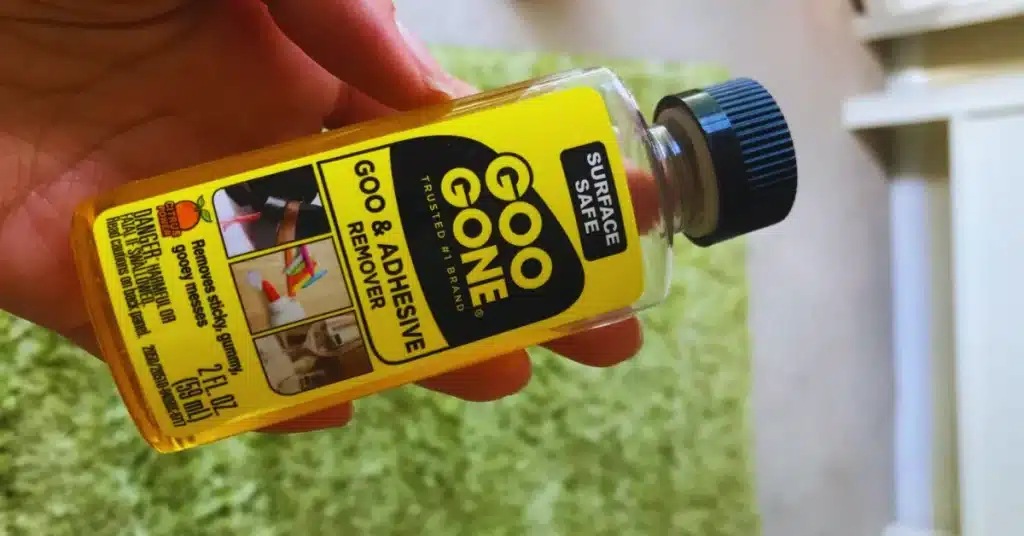 What Is The Difference Between Goo Gone Spray Gel And Goo Gone Original?
There are multiple types of Goo Gone adhesive removers that have some similar features. However, every product is different.
When it comes to Goo Gone Spray Gel and the Original one, a lot of differences are there. The significant difference is the Goo Gone Spray Gel is a thick version. So it is suitable for vertical applications.
On the other hand, the Goo Gone Original is mainly cleaner. You can use this stuff to clean adhesive, grease, and tar, as well as dinnerware, table, clothes, and more.
Overall, both glue removers are good in their ways. One is better for vertical uses, and the other is for regular services. You need to choose according to your preference and need.
Read More: 3m Adhesive Remover vs. Goo Gone
Last Opinion
As you already know from the Goo Gone Spray Gel vs. Original, the Spray Gel glue remover is a thicker one, and the Original one is the normal one; you know what product is for what use.
You must check the label and instructions to use any of the products correctly. Ensure that you properly use the product to get a quick solution.
Apply the proper adhesive remover for your project, and keep your surroundings clean and tidy!
Does Goo Gone spray work?
Yes, Goo Gone spray is generally effective at removing sticky residue, adhesive, grease, and other types of stains.
Goo Gone is a popular brand of adhesive remover that is designed to dissolve and remove sticky substances without damaging the underlying surface.
It is commonly used to remove residue from stickers, labels, tape, gum, and similar substances.

Can original Goo Gone be used on skin?
No, it is not recommended to use Goo Gone Original on the skin. Goo Gone Original is specifically designed as an adhesive remover for surfaces such as glass, metal, wood, plastic, and fabric.
The product contains strong solvents that may be harsh on the skin and could cause irritation or other adverse reactions.
If you have accidentally gotten Goo Gone Original on your skin, it is important to rinse the affected area thoroughly with soap and water.
If any irritation or discomfort persists, it is advisable to seek medical attention or contact a poison control center.

What are the risks of Goo Gone?
Here are some potential risks associated with Goo Gone:
Skin and eye irritation,
Inhalation hazards,
Chemical sensitivities and allergic reactions,
Surface damage,
Toxic if swallowed.
To minimize risks, follow instructions, wear protective gloves, use in a well-ventilated area, and seek medical advice if needed.