Super glue and hot glue are different kinds of glue. They both work excellently in their field. They are different at the same time. If you are in a dilemma choosing between super and hot glue, you are in the right place.
Here, I am showing you the details about both types of glue to make a comparison. I will discuss the strengths, types, application processes, drying times, and more.
See the details about hot glue vs. super glue below.
Read More: Epoxy vs. Super Glue
An Overview of Hot Glue
Hot glue comes in cylindrical sticks. It is a different type of thermoplastic adhesive. The bond is made of thermoplastic polymers, tackifiers, wax, and stabilizers.
It is generally used in DIYs and arts and crafts. The good part is it is affordable. There are several sizes available of the sticks depending on the size of the glue gun.
Before applying it, the glue gun needs to be prepared. Put the flexible glue stick in the machine to make it hot. The glue needs to be used hot. The hot glue has more to offer. It is highly water-resistant but has poor resistance to high temperatures.
Besides, the adhesive is user-friendly and handy. The portable facility catches your attention for sure. It includes a lot of features that can be compared with superglue.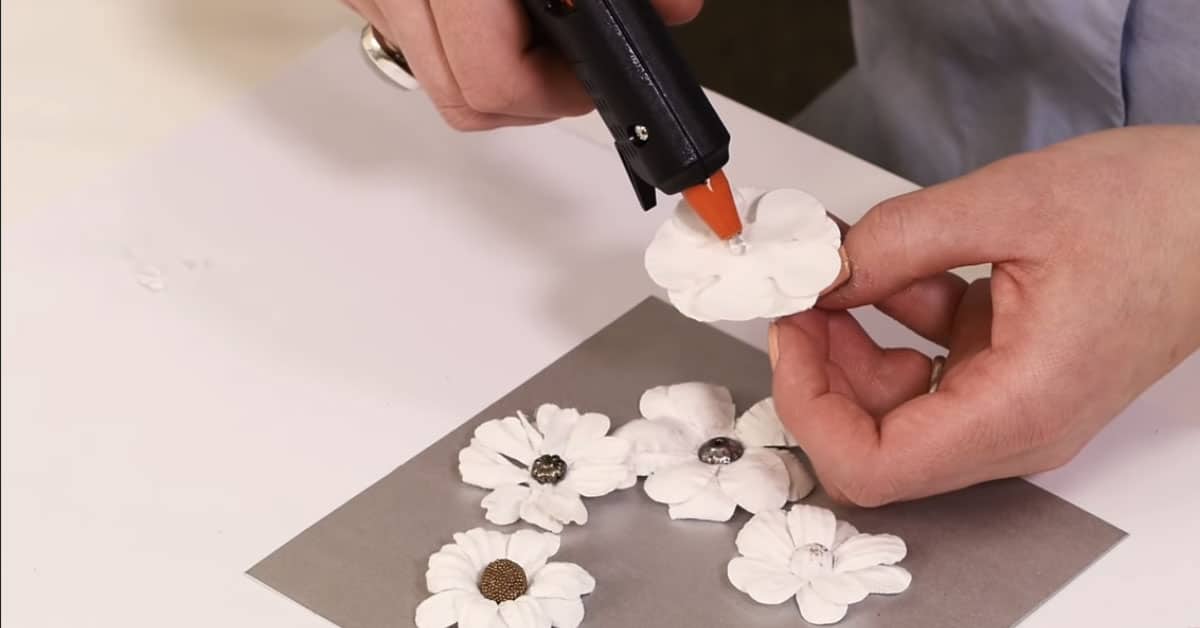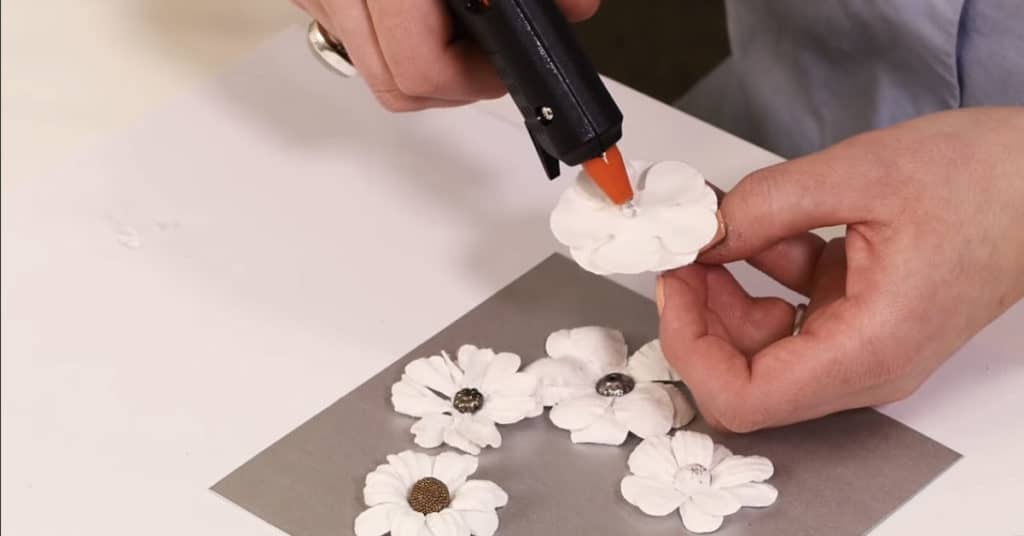 Read More: Floral Glue Vs. Hot Glue
An Overview of Super Glue 
Superglue is a go-to glue that doesn't need any preparation. It's as easy as any instant glue. It is used to attach pieces and make any repairs like home repairs, crafts repairs, shoe repairs, and many more projects and arts.
Super Glue is made of cyanoacrylate, that is mainly an acrylic resin base. It is a type of acrylic monomer. The glue is highly versatile. It gives much strength to the materials. Super glue can provide high-strength and permanent bonds.
It comes in a small tube. The use process is easy. You need to open the tube, apply it on the surface, and hold it for some seconds, enough to make long-lasting and robust repairs. And. most of the time super glue bond to skin.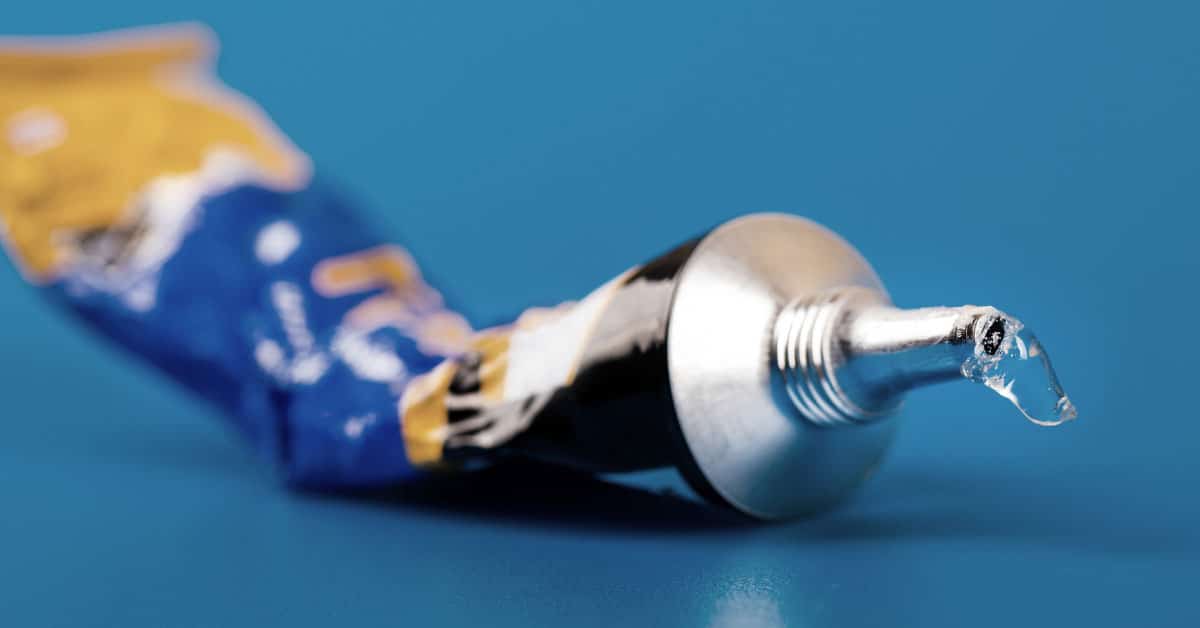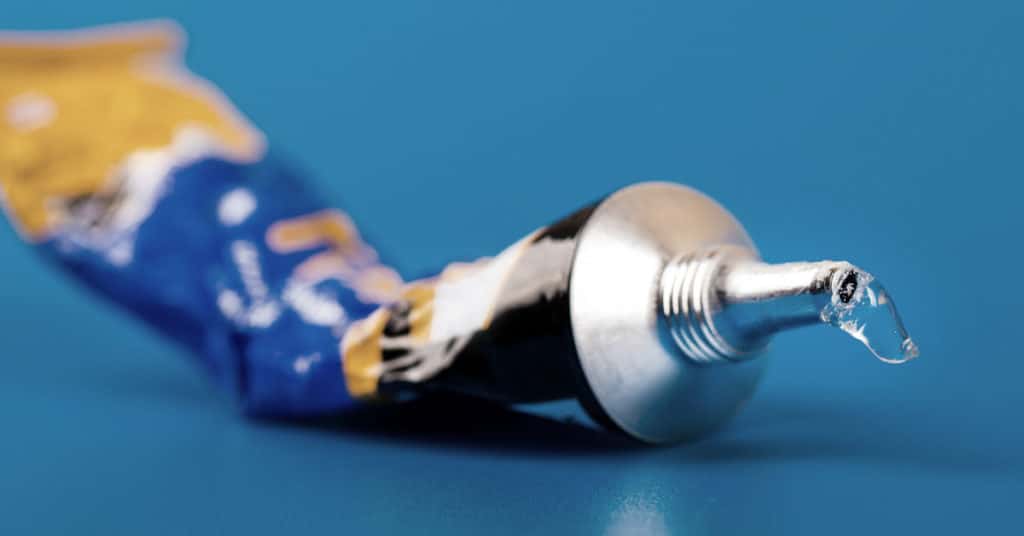 Comparison Between Hot Glue And Super Glue
I have collected some great information on hot glue and super glue to compare them properly. Some facts need to be discussed to know the differences. Get into the illustration to understand better.
Types
Hot glue has several types. Each of them has different properties. It is made with varying types of plastic polymers. According to the polymers used, they create various kinds of hot glue. Some are polyethylene-based, EVA-based, polyamide-based, and APAO-based hot glues.
On the other hand, there are mainly three types of superglues. Such as methyl, ethyl, and alkoxy-based cyanoacrylate superglues. Each of them is different, but the performance is almost the same.
Application
Hot glues are the easiest way to use them on different crafts and DIYs. There is no preparation needed. The glue gun needs to be set up correctly with the glue stick, and that's enough. However, once applied, you need to wait to let it dry. But with superglue, there is no need to wait longer.
Besides, hot glue doesn't emit toxic fumes. But super glue slightly emits toxic fumes. Hot glue doesn't require moisture or air to cure. But super glue needs that to fasten the curing process.
Strength
Strength is not the central feature of glue. Some glues don't have much strength but work well on surfaces. That's the first thing you should know when looking for information on strength.
Compared to super glue and hot glue, super glue has more strength than hot glue. You shouldn't have any doubts when it's about super glue. It has more holding strength and higher tensile strength compared to hot glue.
Read More: Nail Glue Vs. Super Glue
Drying Time
When discussing the drying time of both types of glue, hot glues take more time than super glue. Hot glue needs 10-20 minutes to dry and 24 hours to cure. On the other hand, superglue only needs less than a minute to a maximum of 2 minutes according to the condition.
It is a central fact behind the popularity of superglue. Moreover, it doesn't require certain temperatures or any UV exposure to dry. Super glue is the best option if you want an instant cure.
Hot Glue Vs. Super Glue for Plastic
The best option for plastics is super glue. It has corrosive compounds that help to stick to plastic and have excellent holding strength by melting them together. So, for any household things made of plastic, or any projects, super glue is the best option.
Hot Glue Vs. Super Glue for Fabric
For crafting works like fabric, hot glue is the best option. As super glue has a high density to adhere to the materials, the fabric doesn't need that much strength. It can also tear the cloth or damage it because of its intensity. Further, hot glue is best to stick anything to the fabric, decorate it and make more creative designs.
Hot Glue Vs. Super Glue for Wood
As wood is porous, it can indeed absorb the glue. In that case, wood glue is the best. If you need an alternative, hot glue is what you can go with. But make sure you use it by maintaining proper instructions. However, superglue is not suitable for wood at all. Make sure you avoid using it on wood.
Read More: Hot Glue Vs. E6000
What Is The Best Option? Hot Glue Or Super Glue?
According to all the facts and information, I conclude that super glue is the best in terms of longevity and strength. The main difference between hot and superglue is the holding strength. Super glue has maximum power to hold the pieces together.
But hot glue cannot be that strong. It is helpful to make DIY and crafty things. However, the best glue depends on the situation, the material used, and the temperature level. If you want an adhesive for instant repair with a strong bond, super glue is the best. But if you want to do any crafts, go for hot glue.
Last Opinion
Now you know about the details of both hot and super glue, you can make your choice according to that. Ensure that you are aware of all the facilities and issues of the bonds and make a comparison in your head accordingly.
Get everything about hot and super glue, then choose the best for your job.