When you want to know which will be better for your project, check out everything about Tarp tape vs. Gorilla tape from here.
Tarp and Gorilla tape are two high-quality products to ensure proper repair on any surface. Tarp tape is a polyethylene-based, waterproof, and lightweight tape that is used in various types of applications.
On the other hand, Gorilla tape is a double-layered one that you can easily use to achieve good adhesion, even on rough levels.
Although Tarp tape is better than Gorilla tape, you should know more about them in detail to choose correctly.
So, let's get right into the discussion below. 
Read More: Gorilla Tape vs. Gaffer Tap
Tarp Tape Vs. Gorilla Tape
Tarp Tape Overview
Tarp Tape is a lightweight, waterproof, and easy-to-use product ideal for tarps, tents, awnings, hay covers, and more.
Besides, it sticks to plastic, vinyl, and poly. It is the perfect solution for repairing any tears or rips.
The best thing is the ease of using facility. You only need to peel off the tape and apply it to the areas required for a good fixing.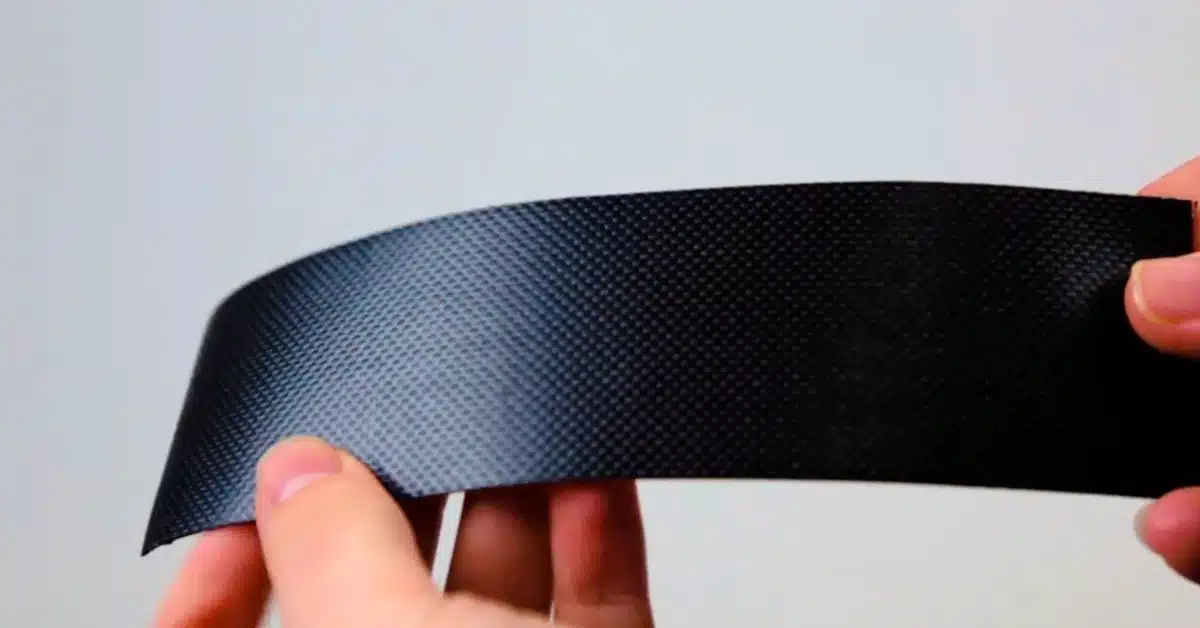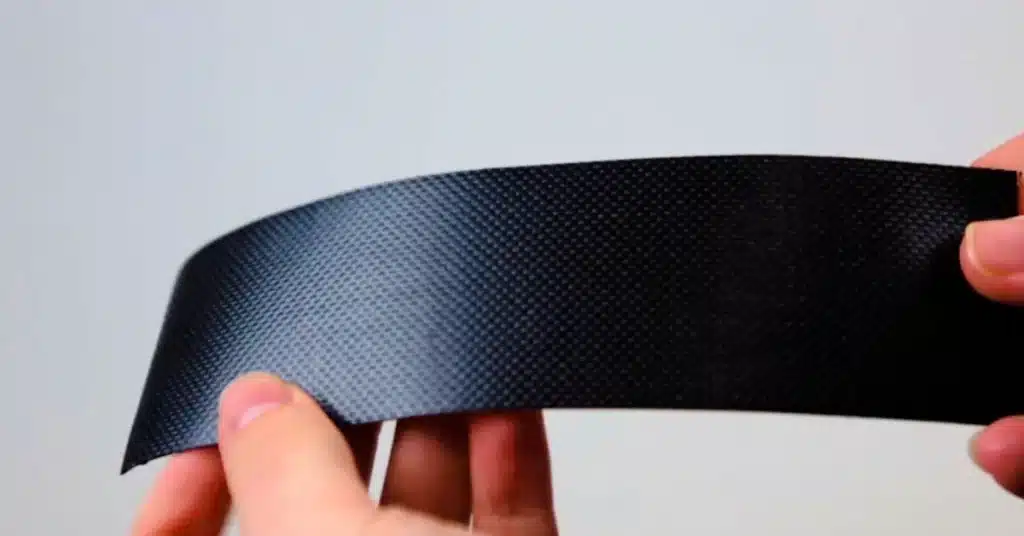 Tarp tape is suitable for providing strong adhesion to cover small holes and tears but not for bigger holes.
Moreover, Tarp tape works in highly humid conditions. And that makes the product unique compared to others.
Besides, it is polyethylene-based tapes that are stronger than any duct tape. It includes a poly fabric wave that provides durable and stronger adhesion.
Tarp tape also has water and UV resistance. Overall, it is a great product to make a flexible bond and tight seal on several repairs. 
Read More: T Rex Tape vs. Gorilla Tape
Gorilla Tape Overview
Gorilla tape is a vinyl-based, double-layered rubber tape. It works well on wood, plaster, stucco, brick, and stone.
The tape has a good grip. It is famous for using on uneven and rough surfaces. The tape is a heavy-duty and double-thick one that offers top-notch outcomes.
This Gorilla tape is mainly like duct tape on steroids. As it is waterproof, you can use it on outdoor and indoor applications.
Besides, it is a more robust and durable tape. With the rugged and reinforced backing, it becomes the unique one.
Also, Gorilla tape has weather resistance, projection from UV rays, moisture balancing feature, temperature extremes feature, and more.
Further, the tape works better at higher temperatures as well as room temperatures too.
But Gorilla tape is not suitable as electric tape. It is a bit difficult to remove from the surface and leaves residue.
To use it, you can tear it by hand for a quick application. From any random to professional task, Gorilla Tape can do it all.
To get a better finish on any smooth or rough surface, you can undoubtedly rely on Gorilla tape.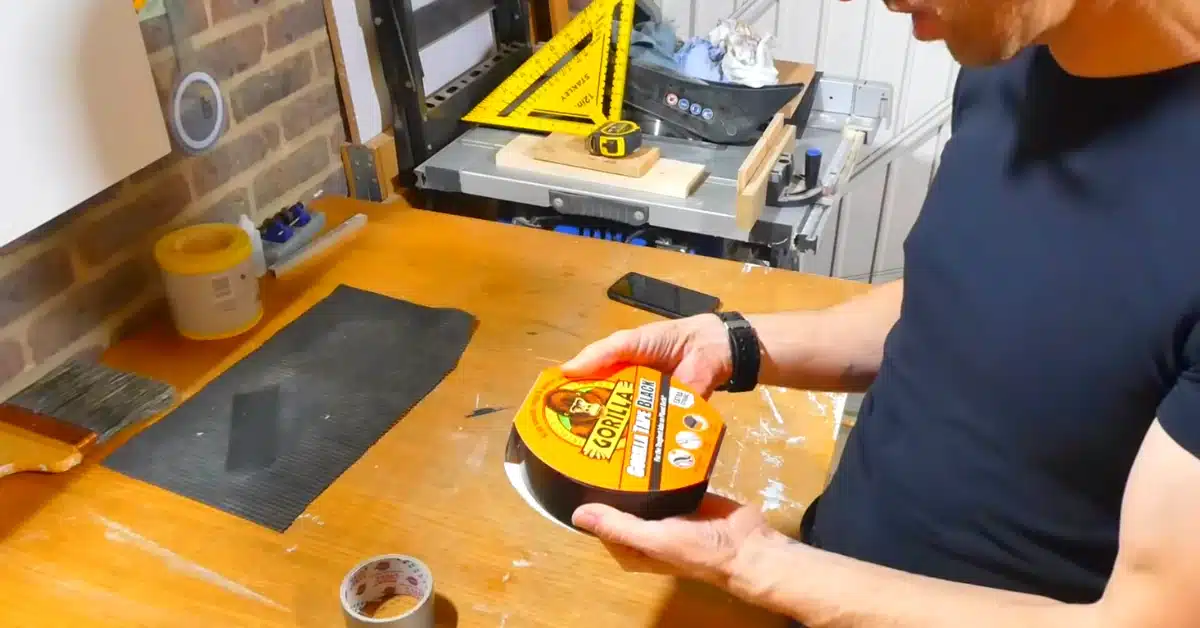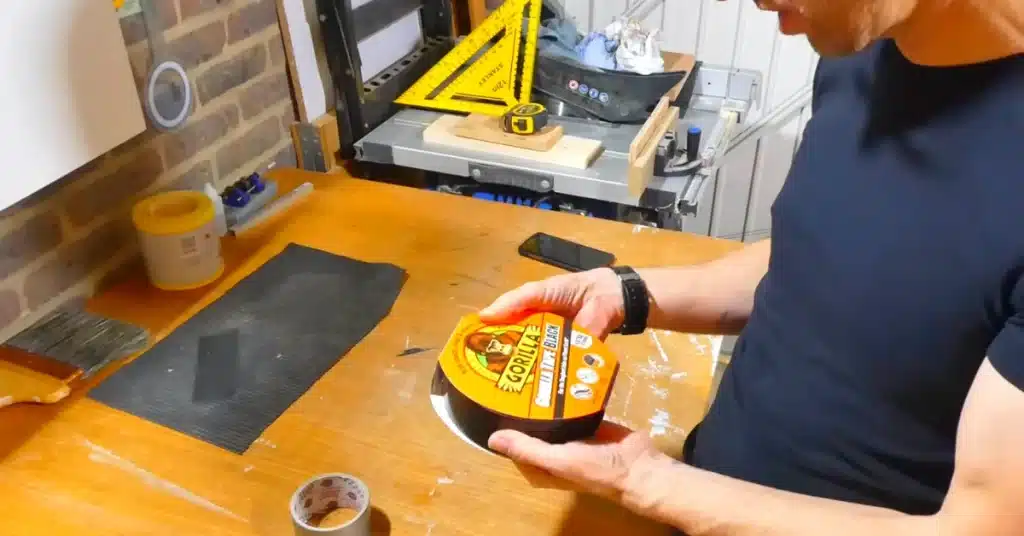 Read More: Alien Tape Vs. Gorilla Tape
Which Is Better, Between Tarp Tape And Gorilla Tape? 
Tarp tape and gorilla tape are high-quality and popular products. They both provide outstanding performance on a lot of surfaces.
However, their features and characteristics are not the same. They both are unique in their ways.
Well, Tarp tape is a unique feature of high temperature and humidity tolerance.
It is so strong that they give similar strength to a tarp because of the back of the woven poly fabric.
It is suitable for hay covers, sling bags, shelter, fabrics, etc.
On the other hand, Gorilla tape is durable, suitable for higher temperatures, and has UV resistance. It offers strong adhesion on several surfaces.
But it is not suitable to use it for a long time in highly humid conditions.
Gorilla tape is famous for its use on rough surfaces. It has a double-layered adhesion. So, it is robust and creates a great bonding on the surface.
So, overall, if you compare these two tapes, the Tarp tape has more features to deliver better strength and adhesion.
It is durable even in humid conditions. Therefore, it is better than Gorilla tape. 
Can Gorilla Tape be used on tarps?
Yes, Gorilla Tape is effective on tarps due to its strong adhesive and durability. It provides reliable adhesion for various tasks and helps secure tarps in place.
Is Tuck tape better than Gorilla Tape?
No, Tuck tape isn't superior to Gorilla Tape. Tuck tape is primarily designed for sealing insulation in construction, while Gorilla Tape is more versatile and suitable for a wide range of applications, including tarps.
How good is tarp tape?
Tarp tape serves its purpose for minor tarp fixes, offering moderate adhesion. However, for heavier tasks and greater durability, Gorilla Tape is a more robust choice with its strong adhesive and rugged design.
Last Opinion
Both Tarp and Gorilla tape is easy to use and gives effective results. According to the Tarp tape vs. Gorilla tape comparison, you can choose which is better for your project.
Tarp tape is stronger and more durable than the Gorilla one. So, get the tarp tape to get a tarp-like strong adhesion on the surface.
That's how you can get the perfect adhesion that you want!