The easiest way to coat, seal, protect, and stop leaks fast is by using a liquid rubber sealant coating. Flex seal and gorilla spray are used for those purposes.
Here I will try to compare flex seal vs. gorilla spray so that you can get an overview of which one you should buy.
Read More: Flex Seal Tape Vs. Gorilla Tape
Read More: Flex Glue vs. Flex Seal
Flex Seal vs. Gorilla Spray Seal
About Flex Seal Spray
Flex seal spray is a spray-on liquid rubber sealant that claims to fix gaps and cracks in anything from roofs to gutters to skylights with a watertight seal after 24 hours of curing.
This is a fast and simple method to cover, seal, safeguard, and halt leaks. After it has dried, you may paint it whatever color you like.
According to the manufacturer, Flex Seal "stops leaks quickly and it is the simple solution to coat, seal, and protect practically anything."
If you have a question on your mind like – Is Flex Seal effective? It certainly does! Many users have had significant success using Flex Seal for a number of applications.
Flex Seal will leave you impressed whether you use it to repair a leak, prepare for a storm, or as a sealant.
Flex seal spray comes in 11 different colors. It works well for a variety of things, including foundations, roof leaks, skylights, chimneys, RVs and campers, trailers, flashing, windowsills, pvc pipes, and ducting.
Read More: 3M 90 vs. Gorilla Spray Adhesive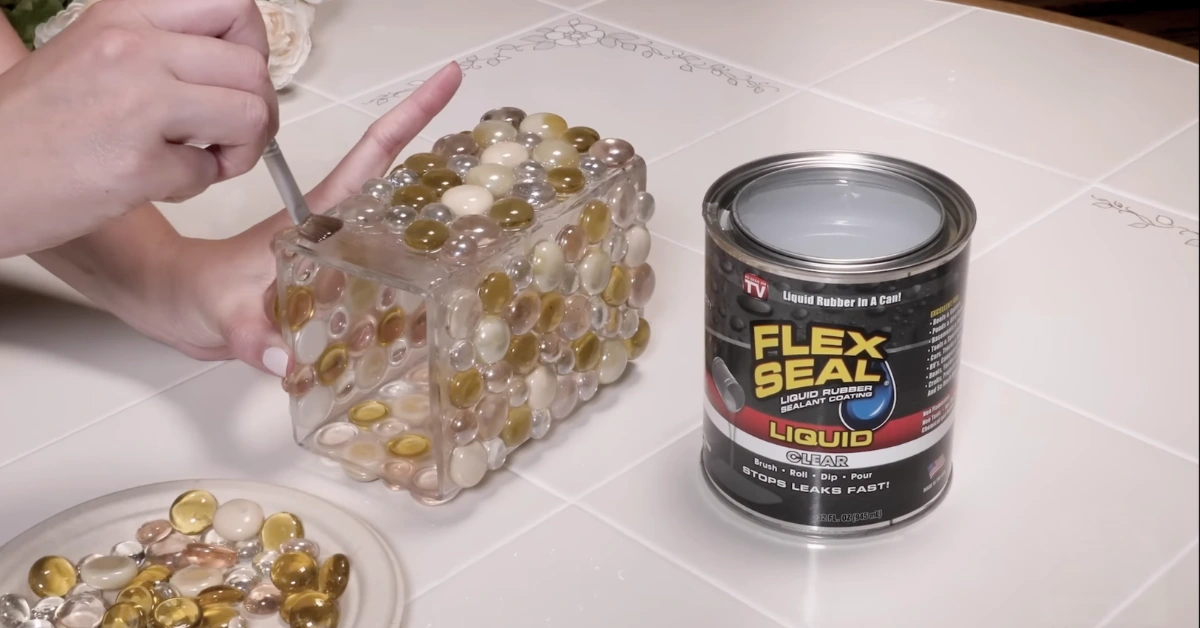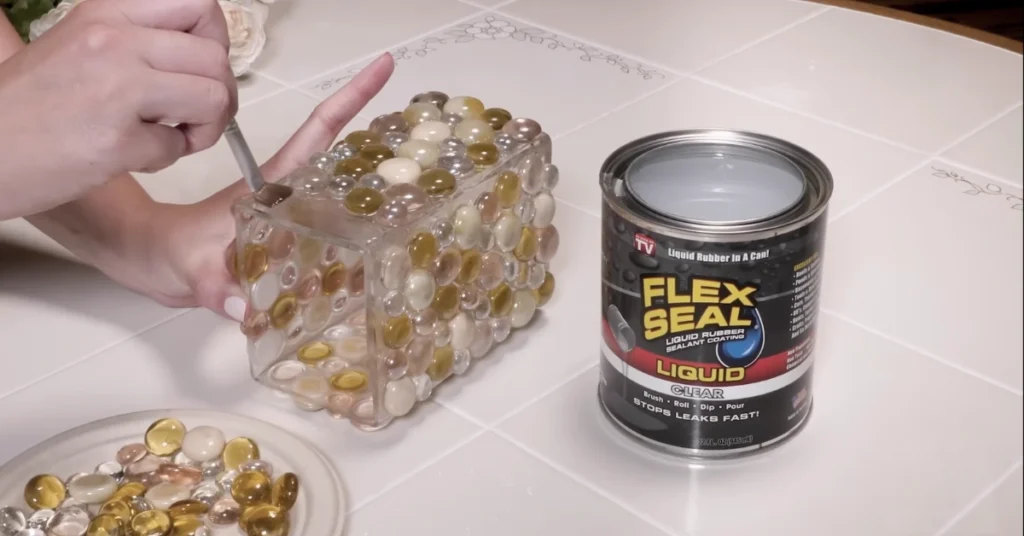 How Does Flex Seal Spray Work?
Flex Seal sprays heavier than typical spray paint, that's why it is useful.
It penetrates into cracks and, when dry, forms a rubberized coating that protects against rust and corrosion by filtering off air, water, and moisture.
It's as simple as pointing and spraying a beautiful, even covering. As you spray, the gaps and holes will be filled up.
What Can Flex Seal Spray Be Used For?
Roofs, skylights, chimneys, gutters, flashings, windowsills, downspouts, foundations, vent pipes, RVs, campers, and trailers are all compatible with Flex Seal.
It may be used on glass, wood, concrete, copper and other metals, masonry, textiles, polymers, and a variety of other materials.
When the can is stored above 60 degrees Fahrenheit, Flex Seal performs at its optimum. It can function on surfaces that are between 0 and 100-degrees Fahrenheit. It can resist temperatures ranging from -20 to 140 degrees Fahrenheit once applied.
The Flex Seal spray will take paint. Flex Seal may also be applied to painted surfaces. We do not recommend covering Flex Seal Liquid with Flex Seal Spray.
What Doesn't Flex Seal Spray Work For?
Foam shouldn't be treated with Flex Seal. With Flex Seal, some foams could react poorly by warping or disintegrating.
I advise not to use it in conditions of high pressure or high heat. I do not suggest spraying vinyl with Flex Seal. Before using, always test it.
Read More: Flex Seal vs. Silicone
About Gorilla Seal Spray
A flexible rubberized covering called Gorilla Seal Spray isolates moisture, air, and water. An even, clean application is produced by controlling the applicator nozzle's spray pattern.
Shake thoroughly before using and spray 8″ to 12″ from the surface. Allow the product to cure between coats and before exposing it to water. When finished, the self-leveling formula gently fills minor gaps and fissures, resulting in a watertight seal.
Gorilla Seal Spray is paintable and temperature/UV resistant when dry, resulting in long-lasting repairs. It is suitable for metal, concrete, wood, brick, tile, cloth, rubber (not all types), glass, aluminum, and other materials.
Read More: Gorilla Spray Adhesive vs. 3M 77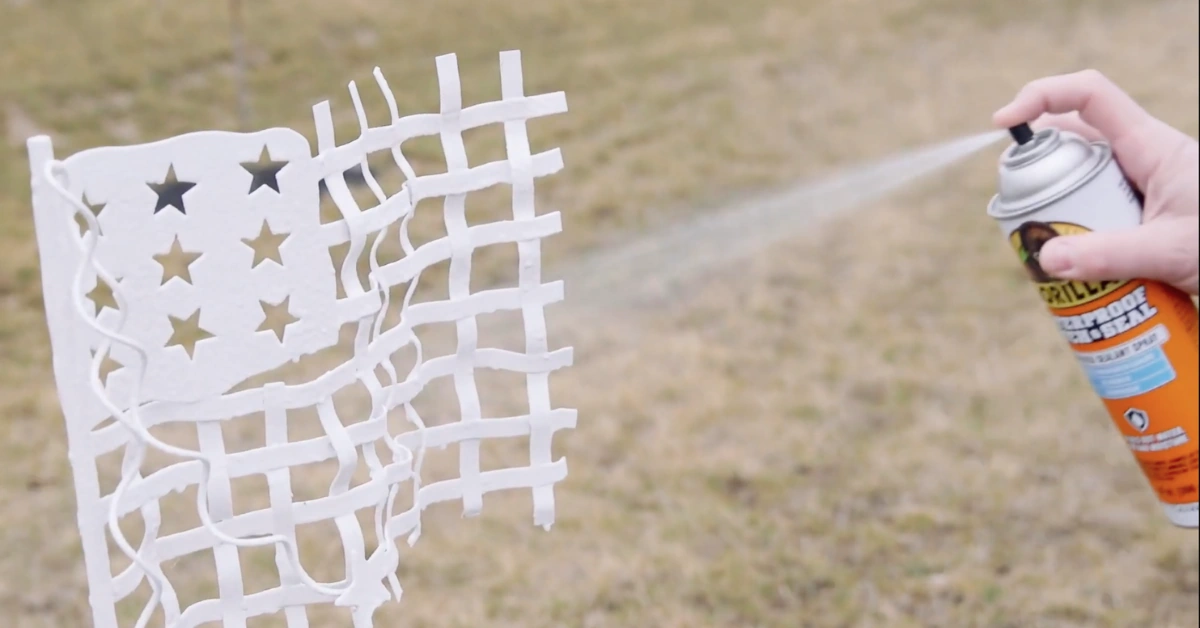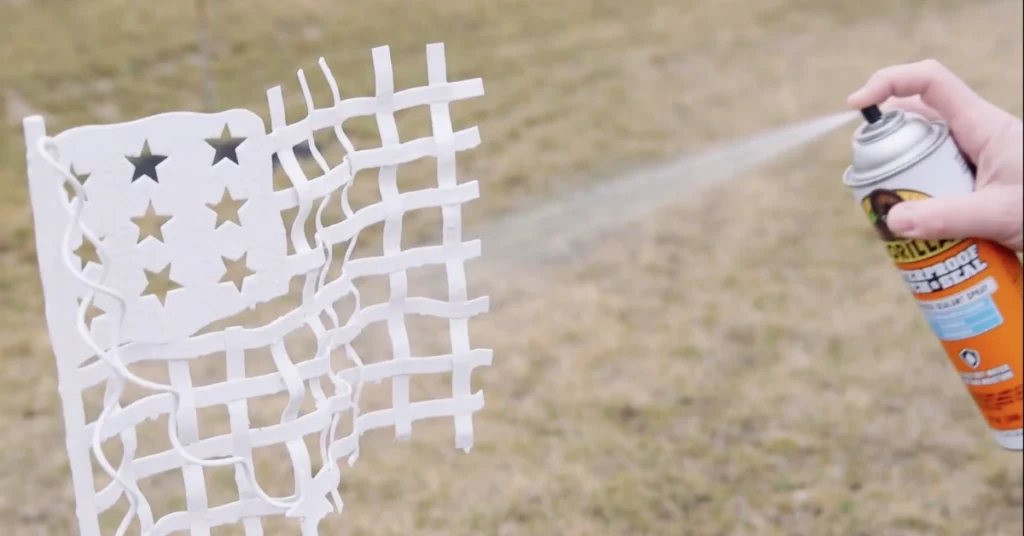 What Surfaces Will Be Protected by Gorilla Seal Spray?
Gorilla Seal Spray is intended to keep water, air, and moisture out. Skylights, flashing, roofs, gutters, windows, RVs, PVC joints are examples of suitable surfaces.
Also, you should Keep in mind that this product should not be used inside a firebox or chimney stack. It may not be compatible with all plastics or rubbers.
What Should I Do Before Using Gorilla Seal Spray?
Shake the can vigorously. Once the marble within the container is heard moving, shake for 30 seconds to ensure an equal application of the coating and propellant.
How Should You Store Gorilla Seal Spray?
Keep in a cool, dry place. Turn the can away from the body and towards a disposable item after each use, then turn the can upside down and spray a brief jet of clear gas. This will assist in preventing blockage in the future.
Which Is The Better? Flex Seal or Gorilla Spray?
Both flex seal spray and gorilla seal spray are effective in sealing and coating leaks. In my opinion, both sprays are pretty good, you would be happy with either.
But for some special features in flex seal spray, it is the clear winner for me. Flex seal spray comes in various colors, which is very convenient because you can choose a coating color according to your product.
Also, because of the good nozzle flex seal spray works smoothly from start to end of the bottle.
Read More: Flex Seal Spray vs. Liquid
Last Opinion
Flex seal spray is the winner for me because of some special features. But you can choose gorilla spray too, because it will also solve your leaking problem.
Do you have any questions that haven't been addressed here? You are welcome to post a remark below.