Wood glue and super glue are better in their ways. Check Wood glue vs. Super glue for a complete comparison.
The main difference between these two adhesives is super glue is more versatile than wood glue. For using an adhesive on wood, you can use wood glue. But super glue can be used on several materials like metal, glass, ceramic, rubber, and more. You need to see the details of both adhesives and be sure what you should use.
Let's get into the details to know more about wood glue and super glue to decide better.
Read More: CA Glue vs. Super Glue
Read More: CA Glue vs. Wood Glue
An Overview of Wood Glue
Wood glue is used to provide an excellent bond to the wood pieces. It is mainly Polyvinyl acetate that is referred to as PVA glue, white glue, carpenter's glue, wood glue, Elmer's glue, or school glue. It is suitable for small DIY projects.
From minor repairs to DIY projects, you can widely use this glue on hard and softwood. Additionally, the adhesive is suitable for porous materials, particleboard, and more. The best thing is it sets quickly.
Moreover, it is inexpensive. So, anyone who wants a quick solution without spending much, this one's for you. The glue is suitable for any fast repair of your furniture and household equipment. It is easy to clean up by using water. Also, it lasts longer and has a shelf life of one to two years. Overall, it is a good-to-go adhesive.
Read More: Wood Glue vs. White Glue
An Overview of Super Glue
Super glue is a strong one that creates fast bonding to the materials. It is suitable for industrial, DIY, household uses, and medical uses as well. It is overall a versatile bond of all. Super glue is mainly cyanoacrylate. It is produced from ethyl cyanoacrylate.
Super glue is beneficial in a lot of ways. It can provide a rapid cure formula. So it becomes easier to use on your projects. Super glue has a great bond with unique characteristics. It is easy to use, handy, versatile, automated, and non-flammable. Besides, it is suitable for high-temperature applications.
Super glue is designed to bond strongly with several materials like ceramic, plastics, metal, rubber, leather, vinyl, and more. It gives a better bond on rough surfaces. So, for smooth ones, make them rough by using sandpaper first. Super glue is highly reactive glue that permanently bonds with the substance. It uses moisture to cure.
The shelf life of super glue is good. If you keep the applicator area clean, it lasts about 6-8 weeks. Super glue is an excellent adhesive to have a quick and great bond.
Wood Glue Vs. Super Glue
What Is The Difference Between Wood Glue And Super Glue?
When talking about the difference between wood and super glue, there are many. There are a few key differences that you must know. The main difference is that wood glue is suitable for wood and super glue is for most non-porous surfaces. Want to learn more about it? Then check the details below.
Wooden Objects Mending
Wood glue is for wood mending. However, super glue also works well in most cases. Super glue is a super-fast drying adhesive that is suitable for woodworking. It is ideal for smaller wooden projects that have broken. Super glue can mend wood well.
Suppose you have a broken part of the wood; you need to have a super glue tube and apply some of it to attach it right back like before. It is easier than drilling and screwing. But when it's about comparison, wood glue is better as it is naturally made of wood. So, for wood mending, wood glue is better.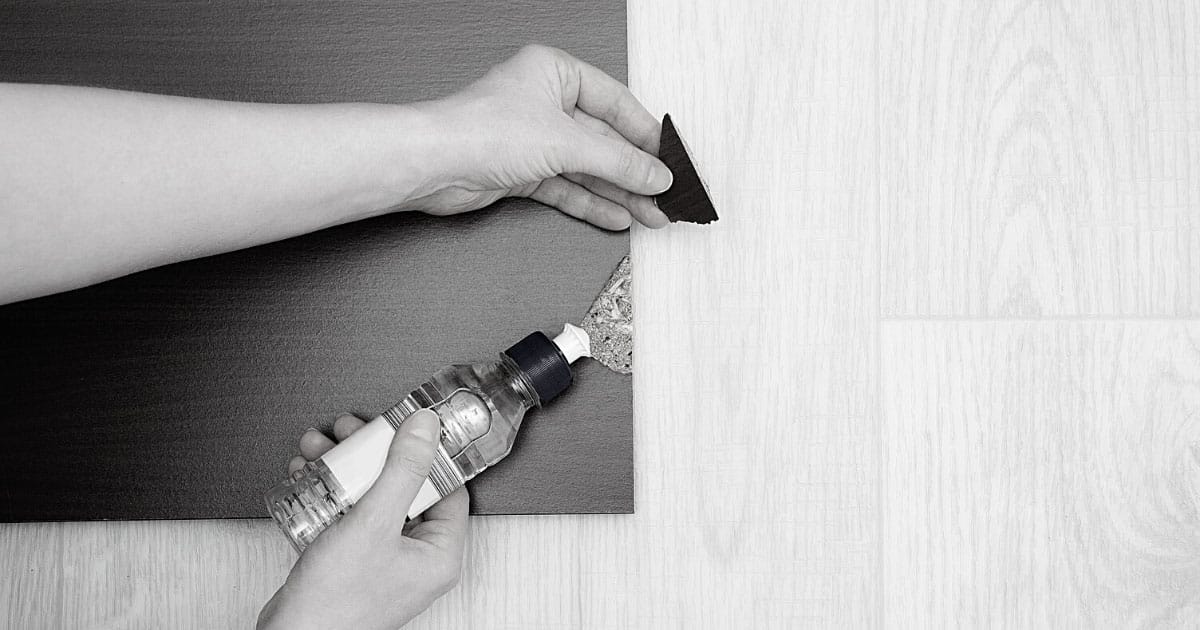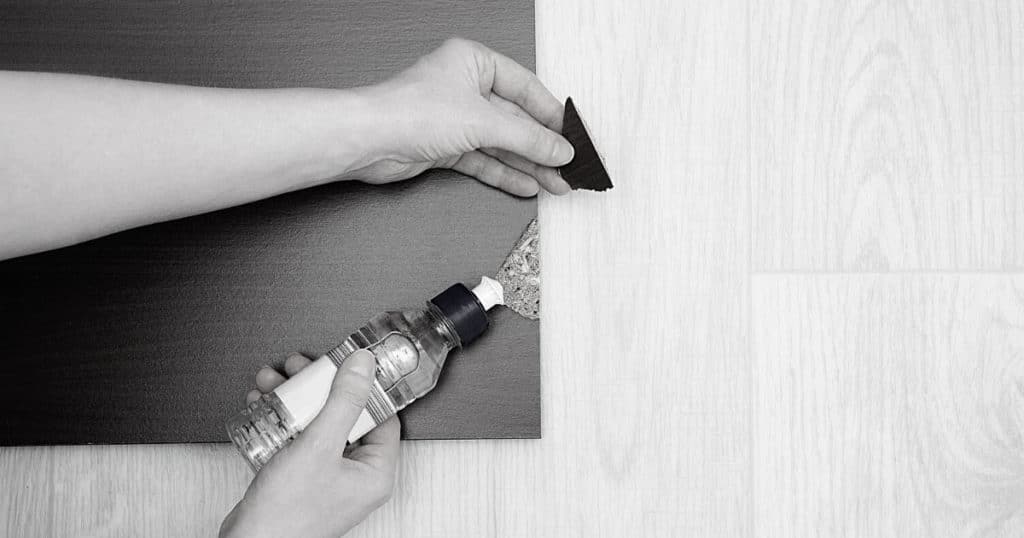 Gap Filling
Super glue has the most benefits for creating an excellent gap-filling bond. You can mix super glue with sawdust or baking soda. It forms a gap-filling paste that fills any holes or gauges in wooden surfaces. The adhesive is thick enough to make a solid filling on the area.
Super glue makes a good gap-filling product for wood that is better than wood glue. As super glue is fast-drying, it makes the surfaces hard enough to drill or sand quickly.
Parts Assembling
Wood glue is best for assembling wooden pieces. But super glue is versatile enough. It is compatible with not only wood but also glass, metal, plastics, ceramics, and more. The excellent capillary action of super glue is suitable for wood as well. Besides, super glue is handy. It comes in a pocket-sized tube with an applicator that makes the application process more accessible.
The main advantage of super glue is its versatility and portability. It can stick to almost any kind of material. It is strong and provides a permanent bond.
Smaller Projects
When it's about using an adhesive for any smaller projects, super glue is the one you need. It is suitable for wooden coating, DIY projects, crafting, and more. Super glue is affordable, convenient, and easy to use. Besides, it can give you waterproof facilities with scratch-resistant topcoats. So, to get a good finish, super glue is all you need.
Read More: Hot Glue vs. Wood Glue
What Is Better? Wood Glue Or Super Glue?
Wood glue and super glue are both great adhesives. They are great in their field. But if I compare them, super glue is the better one for its versatility. Wood glue is best for wood. It's true that not any glue can work for all types of purposes. But when comparing, super glue can do more than wood glue.
You can even use super glue on wood. It can fill gaps and give a waterproof finish. Also, it is helpful to use both indoors and outdoors. It is fast-curing and dries clear on various materials. Super glue is excellent for both industrial and smaller projects.
On the other hand, wood glue is vicious. It has a thick consistency, so it doesn't come out quickly. Super glue has a runny consistency. So, it comes out easily and spreads quickly. It can also dry and cure more rapidly than any other adhesive. Overall, super glue is better than wood glue.
Does Super Glue Work on Wood?
Super glue is suitable to use on wood too. It gets dry quickly and becomes solid like plastic. If you use super glue on wood, it creates a smooth finish. As it gets solid, you can sand, screw, or drill it properly. Another thing is you can sand the surface to smoothen it out before applying the glue.
If you don't have wood glue, you can use super glue on the areas. Super glue like Krazy Glue is an excellent option to get a strong bond. All you should do is apply the glue on a wet surface. Super glue works well when there is moisture. Krazy glue is an all-purpose adhesive used for a quick repair, even on wood.
On the other hand, Gorilla glue is also beneficial to use on wood. It provides the fastest bond on various materials, including wood. So, if you want to use another option instead of wood glue, Gorilla glue is an excellent option with permanent adhesion.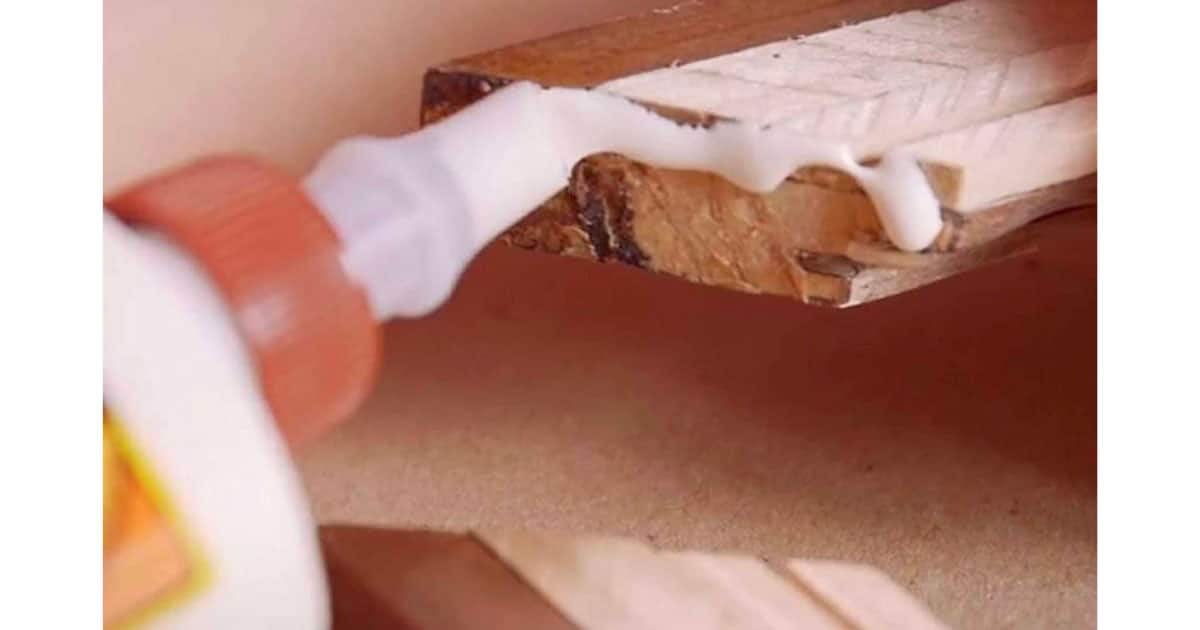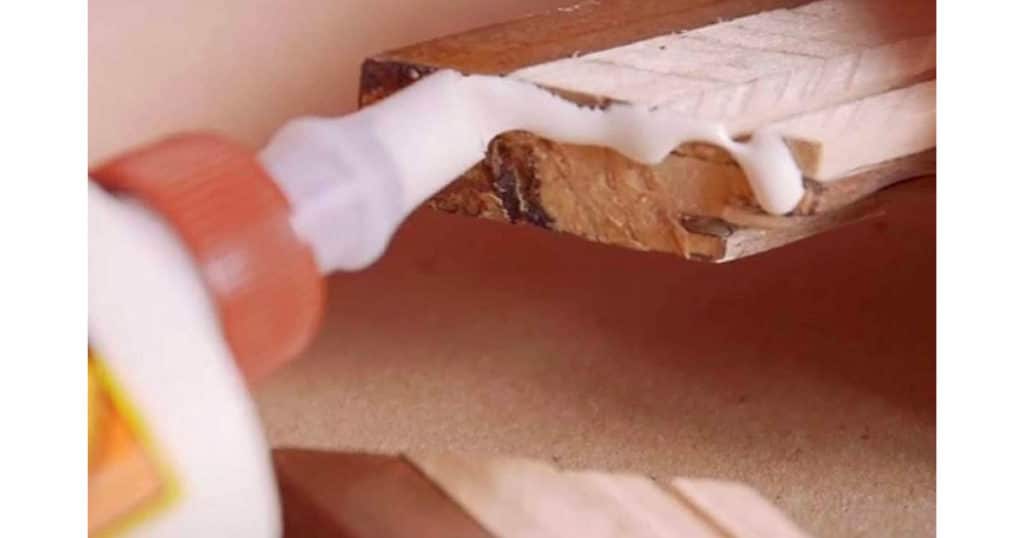 What Is Stronger Than Super Glue?
Epoxy is considered the strongest adhesive of all. It is even stronger than super glue. It takes around 60 minutes to cure and 24 hours to reach its full strength. You need to ensure that you apply the correct amount of glue in the right way. Epoxy works best on glass, metal, plastic, fiberglass, and rubber.
Read More: Contact Adhesive vs. Super Glue
What is the strongest glue to use on wood? 
Polyurethane is the strongest glue to use on wood. It is not only strong but also versatile. It gives waterproof quality to the materials. And that makes it perfect for both indoor and outdoor projects. 

Is super glue permanent on wood? 
Super glue provides a permanent bond to all the materials. You can use it on wood and create a permanent bond too. Super glue fixes and fills gaps quickly. It is waterproof with clear color and a perfect finish. 

How long does super glue take to dry on wood? 
Super glue cures fast. It takes a few minutes to set and 24 hours to cure completely. When it's rapid-set epoxy, it takes about 6 hours to cure. Cyanoacrylate or super glue can do minor repairs in seconds because of its fast-drying formula. 

What are the disadvantages of super glue? 
When there are benefits, there are some disadvantages of super glue as well. Some of them are limited gap curing, joint brittleness, poor temperature resistance, poor peel strength, and more. 

What material does super glue not stick to? 
Super glue is a high-bond, versatile, and waterproof adhesive that can bond many materials. However, super glue can't stick to smooth and wet surfaces. 
Last Opinion
To conclude, super glue is better than wood glue. Wood glue is an adhesive that is compatible with wood. But super glue is versatile. It can stick to different kinds of material. Check out everything about Wood glue vs. Super glue and see the comparison to decide correctly.
Hopefully, you get the best service that you are looking for.