If you don't want to spend a lot of time screwing in the wall to hang pictures, there is an easier solution for you. Alien tape is the answer to your problem.
Well, Alien tape is an extremely strong tape that offers an instant effect on the application. If you want a quicker repair or mounting, Alien tape is the one. It is washable and reusable as well. The using method is also easy.
To know how to use Alien tape to hang pictures, you must check the detailed information shown below in this article. 
Read More: How to Use Alien Tape?
How to Use Alien Tape to Hang Pictures?
Alien tape is a unique alternative to glues. It is easy to use. All you need is to know the instructions for using the product.
If you want to hang pictures or anything, Alien tape is the perfect solution for a quick fix. Let's see how you can use this product to hang pictures and show pieces as well.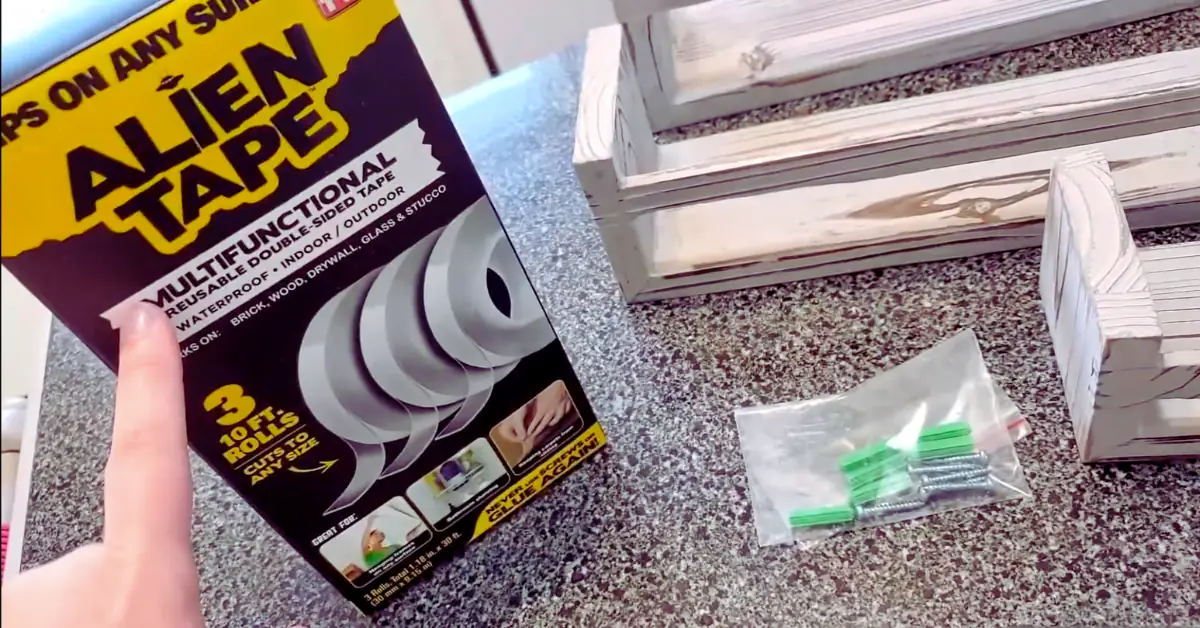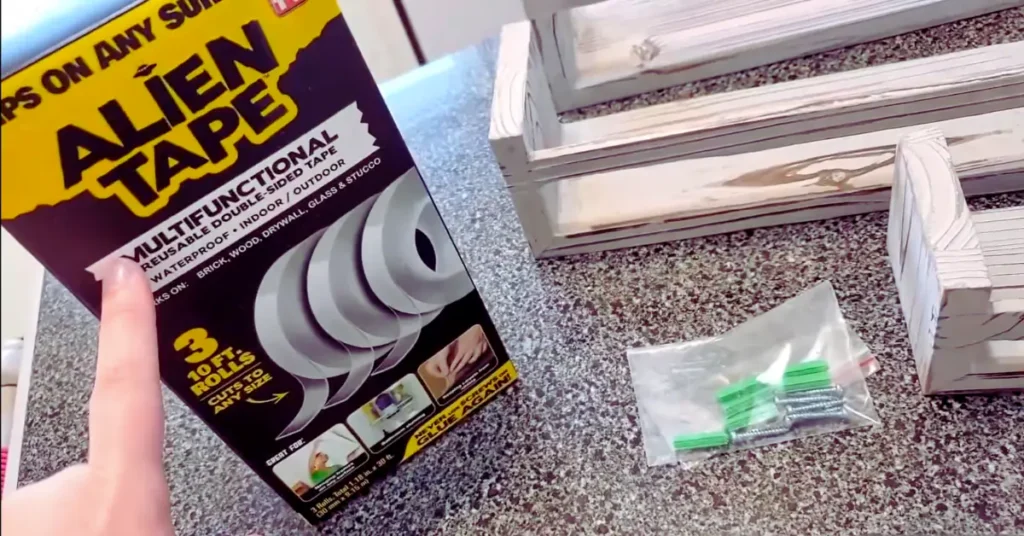 Step 1: Arrange All The Equipment
The first thing is preparation. When doing any task, always be ready with all the equipment that you will need. If the things are near you, it will be easier to do the entire job.
So, get the necessary equipment like the Alien tape, scissors, a soft cloth or paper towel, a dusting brush, and a measurement tape.
Step 2: Clean The Surface
Once you are ready with all the equipment, you should clean the wall or the surface if it's dirty. Dirt prevents the tape from sticking to the surface properly.
That's why the surface must be clean. To do this, you can clean the surface with a brush to dust off any dirt. Clean it properly, then proceed with the next step.
Step 3: Measure
After that, you should use the proper size of the tape. In this case, you must do all the measurements of the pictures and frames that will be hung on the wall.
Take a measurement tape and measure the edges where you will apply the tape.
Step 4: Cut Small Pieces And Attach
According to the measurements, cut small pieces of tape and attach them to the back of the picture.
Make sure you apply a generous amount of the tape so that it sticks perfectly.
Step 5: Tear The Other Side
If it's a double-sided tape, there will be a piece of paper that you need to get rid of to get the gluey part. Tear the other side of the tape and then attach it to the wall. 
Make sure you attach it to the right angle, or it won't look good. Check the angle, then attach it to get the perfect application.
Step 6: Press
Now, press it onto the wall to make it properly stick to the surface. It helps to get a strong, durable, and permanent bond.
So, get the best result instantly by using the Alien tape. Follow the guidelines, and you will get the desired results easily.
Note: Alien tape is not good for painted walls. So, get an alternative if you want to hang pictures on a painted surface. 
Read More: How to Remove Alien Tape?
About Alien Tape
Alien tape is an advanced nano grip technology that has multipurpose functionalities. It is a double-sided tape that is easy to use on several materials like wood, glass, metal, plastic, aluminum, and more.
Moreover, it is a strong and sticky adhesive tape to use on both indoor and outdoor applications. You can use it without any tools, which makes it more convenient.
However, it is not ideal for dry-painted surfaces. But to get an instant bond on suitable surfaces, Alien tape is the one.
Hang any heavy pictures instantly with Alien tape. Moreover, you can use it multiple times.
You only need to wash and dry it to use. It is washable, temperature-proof, and weatherproof as well.
You can also use it for kitchen tools, hanging anything to the wall, mounting photo frames, using carpets or rugs to avoid moving, and more things like that.
Alien tape is reusable up to seven times. The bond that this tape creates is extremely strong and durable. It also defies gravity when it's still wet.
Moreover, it doesn't leave any sticky residue. Overall, Alien tape is one of the best choices for several applications, including hanging pictures to the wall in no time. 
Last Opinion
As you know about Alien tape and how to use Alien tape to hang pictures, you should follow all the instructions that are shown in this article to get the best outcome.
If you don't want to get into any gluey mess or mounting hassle, get an Alien tape and enjoy the instant effect.
Get this amazing product for hanging pictures and a lot more DIY stuff too.