Regarding the strongest JB Weld adhesive, you should know that it is the Original Twin Tube Epoxy one. The features include versatility, strength, long-lasting effect, and more. From any DIY project to major repairs, JB Weld can get you covered.
The glues of JB Weld are on another level. There are several kinds of adhesives that can repair different types of materials.
All you need is to know about bonds, then buy the right one for your task. Know everything about JB Weld to decide what is the strongest JB Weld glue.
So, let's get started with the full description of JB Weld products. 
Read More: How Strong Is JB Weld?
Read More: JB Weld Vs. Epoxy
What Is The Strongest JB Weld Glue?
Among all the good products of JB Weld, the strongest is the Original Twin Tube Epoxy. It is the cold-weld two-part adhesive that has a solid and long-lasting effect on multiple materials. You must mix both parts properly to get the perfect mixture for better results.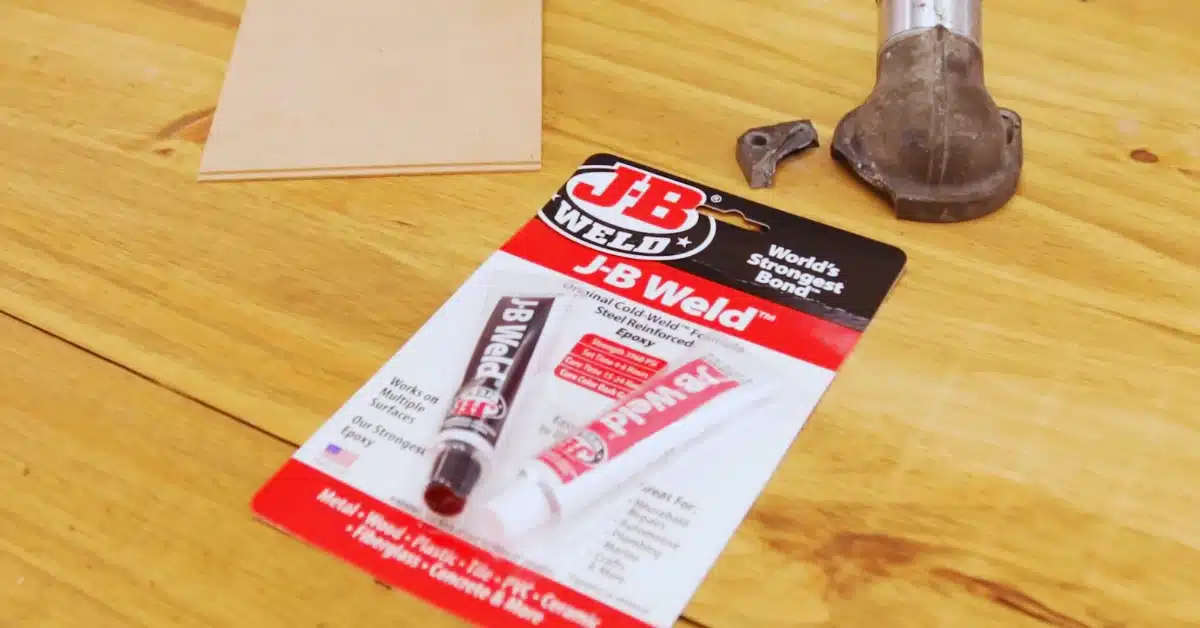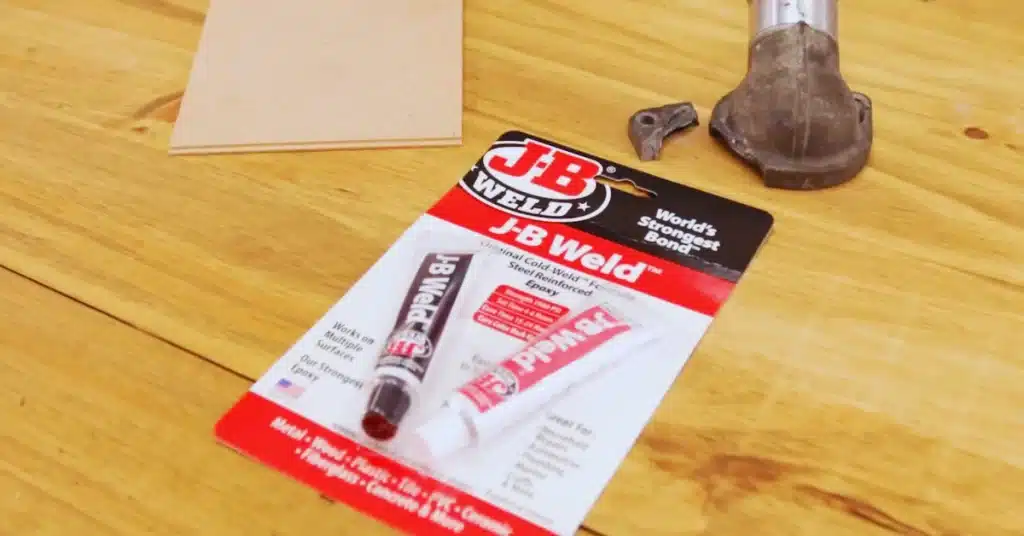 With a tensile strength of 5020 PSI, this glue from JB Weld is one of the best. The adhesive is designed to work as an alternative to torch welding. It creates such a bond that lasts for a long time. Besides, it is perfect for DIY projects, crafts, automotive, marine, and lots more.
The glue only needs 15-20 minutes to set and 4-6 hours to cure, which is quite fast. It is a versatile adhesive that goes a long way with one tube.
You can use it for plastic, metal, ceramic, wood, PVC, tile, concrete, fiberglass, and more. It can be painted, sanded, filed, drilled, and tapped.
Overall, the cold weld Original Twin Tube epoxy is the one for you to get the strongest bond ever.
About JB Weld
JB Weld produces epoxy products. It is an international company that provides flagship products. So, to get a specialized outcome, JB Weld is a good option. JB Weld offers high-temperature epoxy adhesives to make a great bond on several materials.
JB Weld epoxies are mostly two-part adhesives that work correctly on various surfaces and temperatures up to 500 °F (260 °C) constantly and 600 °F (316 °C) for short periods. There are a lot of advantages that JB Weld products have.
They are water-resistant as well as chemical, petroleum, and acid resistant. It can also resist vibration, shock, fluctuations, and temperature.
Moreover, the adhesives set in some minutes and cure within some hours. That makes them fast-curing ones. So, JB Weld adhesives are best for those who want to finish the work quickly and save time.
The glues are suitable for filler, electrical insulators, plugs, laminate, sealant, and more. You can paint, tape, drill, or sand it once cured. Overall, when the product is from JB Weld, you should rely on it.
Read More: How Long Does It Take for JB Weld To Dry?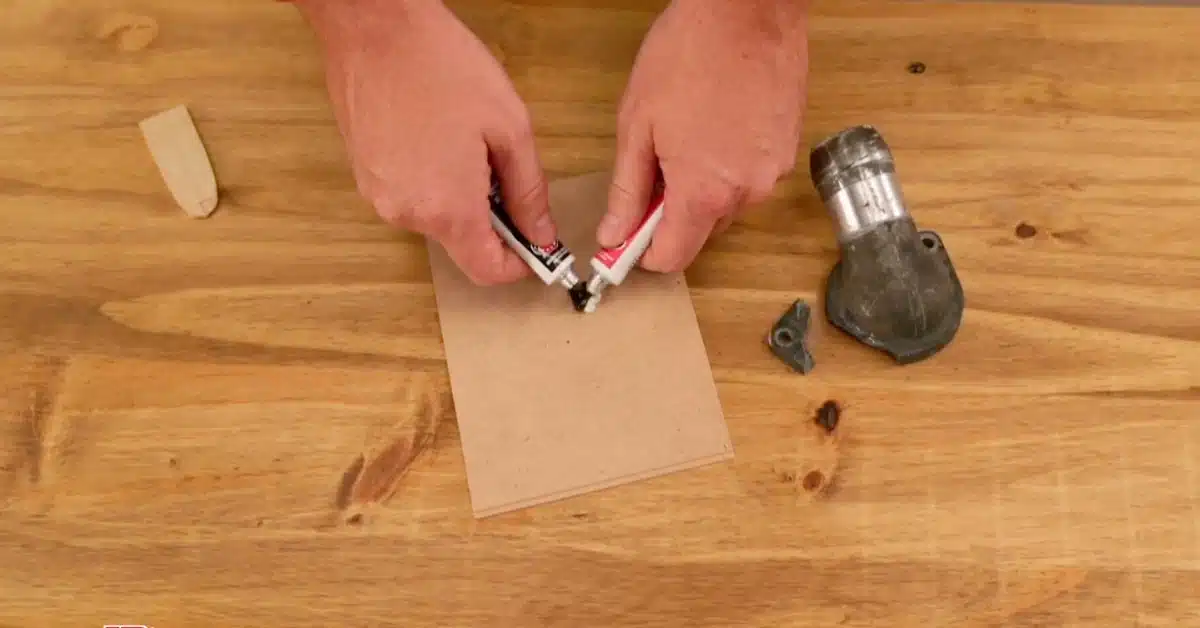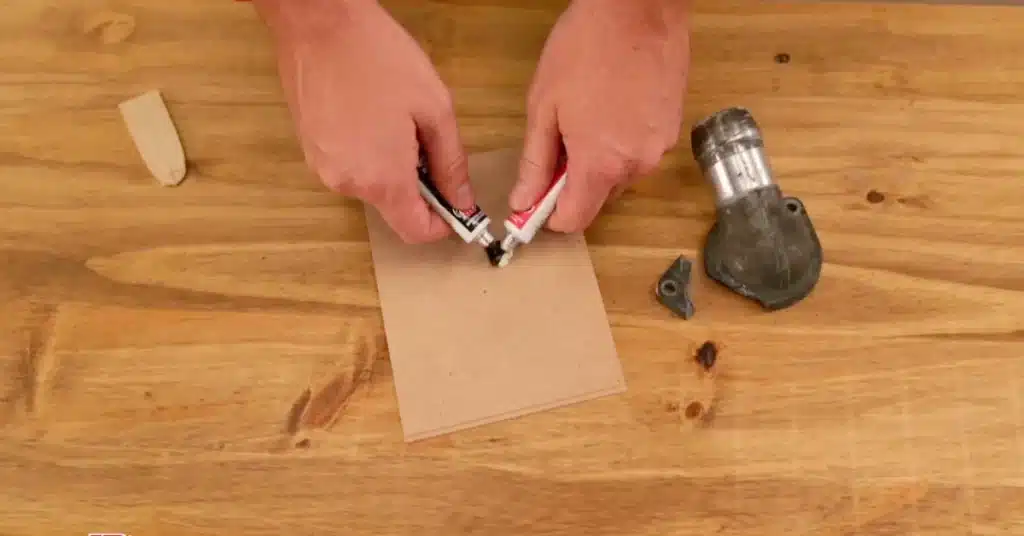 Why Should You Buy JB Weld Glue?
There are several reasons why JB Weld glue is a suitable one for your job. It is versatile, robust, and ideal for major and minor repairs.
When it's about fixing any broken part of anything, JB Weld is the perfect adhesive. If the material is expensive and hard to find, you cannot rely on any random glue.
In this case, JB Weld is the one you should trust. It is a go-to epoxy that is easy to use and quick to set. As a result, it saves a lot of time. So, these are why you should go for a JB Weld product instead of anything else.
Read More: How to Use JB Weld Steel Stick?
Last Opiniom
Now that you know what is the strongest JB Weld glue, you can choose whatever suits your project. It is necessary to know what kind of glue you need for your project. Have a good knowledge of all the adhesives and choose accordingly.
Hopefully, you will get the desired outcome just the way you want.