If you want glue to stick to materials like metal, JB Weld Steel Stick adhesive is the one. When it's about sticking to a hard surface, you need long-lasting glue. Get all the details about how to use JB Weld Steel Stick because the process is a bit different than any other adhesives.
JB Weld is a renowned brand that produces strong adhesives. This glue is a putty one that claims to stick to complex materials and make a strong bond. All you need to do is use the material by following the instructions.
So, let's get into the correct details of the method first.
Read More: JB Weld Tank Weld vs. Steel Stick
Read More: What Is The Strongest JB Weld?
What Is The JB Weld Steel Stick?
The JB Weld Steel Stick glue is a hand-mixable epoxy putty that quickly sticks to metal and forms a solid and long-lasting bond on it. The adhesive is a steel-reinforced product. So, it not only adheres to metal but also gets as hard as it. You must mix the putty well to use on the areas to rebuild and repair steel components.
JB Weld Steel Stick can provide industrial strength. Also, it sets quickly compared to other putty bonds. It takes 3-5 minutes to set and an hour to cure correctly. It becomes so hard that it becomes sturdy like metal. Although the glue is hard enough, it can be sanded, drilled, filed and painted.
The Steel Stick adhesive comes in grey but becomes black after mixing. The tensile strength of this putty glue is 900 PSI, and the suitable temperature is up to 300ºF. Moreover, the adhesive is NSF certified. Overall, it is an excellent putty glue if you use it properly. So, you must know the proper method of using this product described here.
Read More: How to Use JB Water Weld?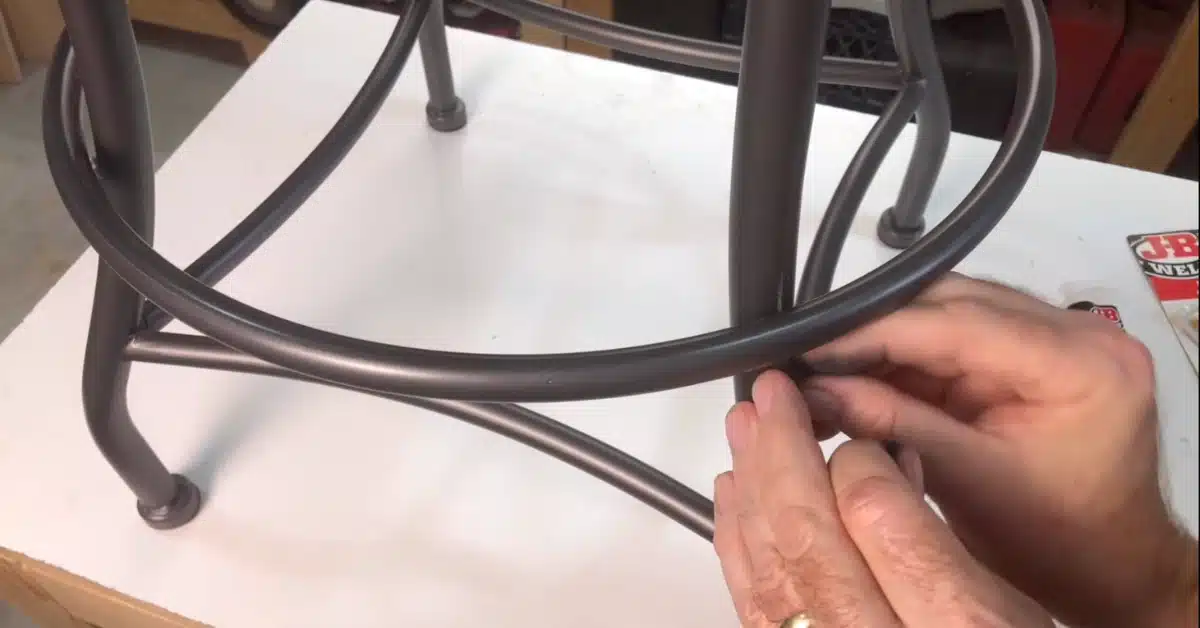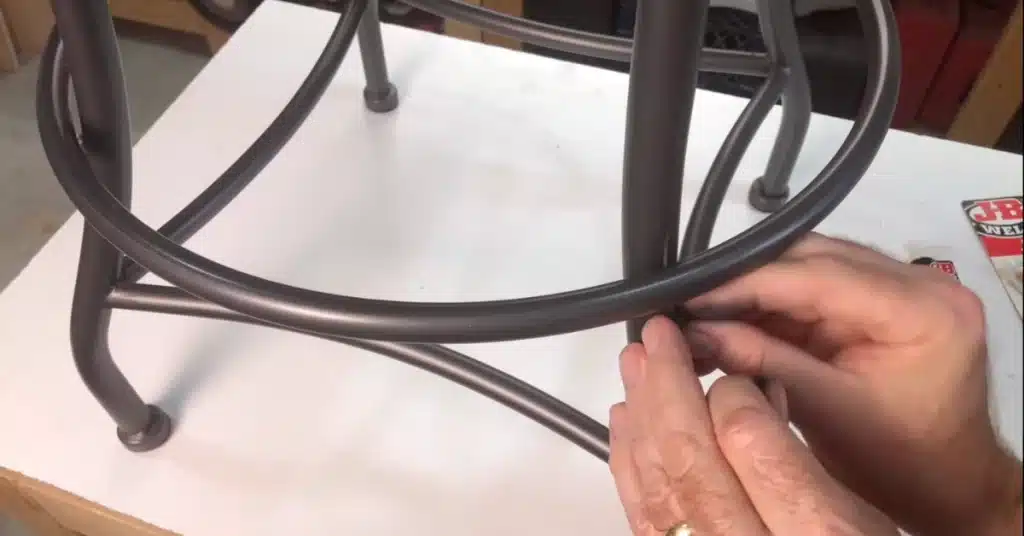 How to Use JB Weld Steel Stick?
To get full use of the JB Weld Steel Stick glue, you must use it correctly. For this reason, you need to know and follow the correct method. Check out all the details about the method step by step.
Step 1: Read Out The Instructions Properly
The first thing you need to do is read out all the details and instructions on the packaging. There are some features and setting times that are stated on the packet. Read out all the details to have the ultimate knowledge before stepping into the application method.
Step 2: Arrange All The Equipment
The next step is to open the product from the packet and arrange all the equipment needed during the method. Ensure you take all the necessary equipment, such as gloves and an applicator.
Step 3: Take The Needed Amount of Putty
Now, you need to start the application. First, cut out a small amount of putty glue according to the need for the project. It is a grey-colored thick paste. When you mix it, it becomes a darker shade of grey.
Step 4: Warm It
You need to mix the putty to warm it a little. It helps to stick to the places in the correct way. Warm it by hand but make sure you wear hand gloves. The reason is that the putty glue contains chemicals that are not good for the skin. So, make sure you wear gloves to mix the adhesive before applying.
Step 5: Application
Once warm enough, apply it to the area you need to fix. It is an easy and effective way to resolve any metal surface or furniture. Make sure you dab it correctly on the surface. There shouldn't be any gap between the edges. As a result, it sticks to the metal well.
Step 6: Drying
After adequately applying the glue on the surface, attach the metal and stick to it properly. It just needs 5 minutes to set and an hour to cure. Let it dry overnight to get full strength. That's it! It's as simple as that with JB Weld Steel Stick putty adhesive.
Read More: How to Use JB Weld Plastic Bonder?
Things to Consider When Using JB Weld Steel Stick
JB Weld Steel Stick is an excellent product to stick well with metal. You should use it as instructed. When mixing the putty, you must wear gloves. Many people don't use it while doing this, but gloves are required as the adhesive ingredients are skin irritants.
However, if you use glue with your hands without gloves, acetone is an excellent option to remove residue from the finger.
Is JB Weld steel stick permanent?
JB Weld SteelStick provides a strong and durable bond for steel surfaces but is not considered a permanent solution. Factors such as application, surface preparation, and stress on the repaired area can affect its longevity. For a truly permanent repair, it is advisable to consult a professional or explore alternative methods like welding.

Why is my JB Weld steel stick not hardening?
If your JB Weld SteelStick is not hardening, it could be due to improper mixing, inadequate surface preparation, incorrect curing conditions, or using an expired or compromised product. If you've followed the instructions and still have issues, contact JB Weld's customer support for assistance.
Read More: How Long Does It Take for JB Weld Steel Stick To Dry?
Last Opinion
Now that you are aware of what you need to do to use the JB Weld Steel Stick, you can follow the instructions and apply accordingly. Get all the information about how to use JB Weld Steel Stick, then use the product for the ultimate benefit.
If you want a sturdy outcome on the most challenging materials, JB Weld Steel Stick glue is the best.
Use it as instructed and get all the benefits that you want.