When it's about Hide glue Vs. Titebond glue both are good in their ways. Titebond is a woodworking glue, and hide glue is animal glue.
There are a lot of differences between these two products. Hide glue is used for restoring antiques, organ creation, and lots more. On the other hand, Titebond is used for woodworking projects like making furniture, frames, stairs, and more.
To know more about it, check all the details about hide glue and Titebond glue and choose better.
Read More: Titebond 1 Vs. 2 Vs. 3
Read More: Roo Glue Vs. Titebond
Hide Glue Vs. Titebond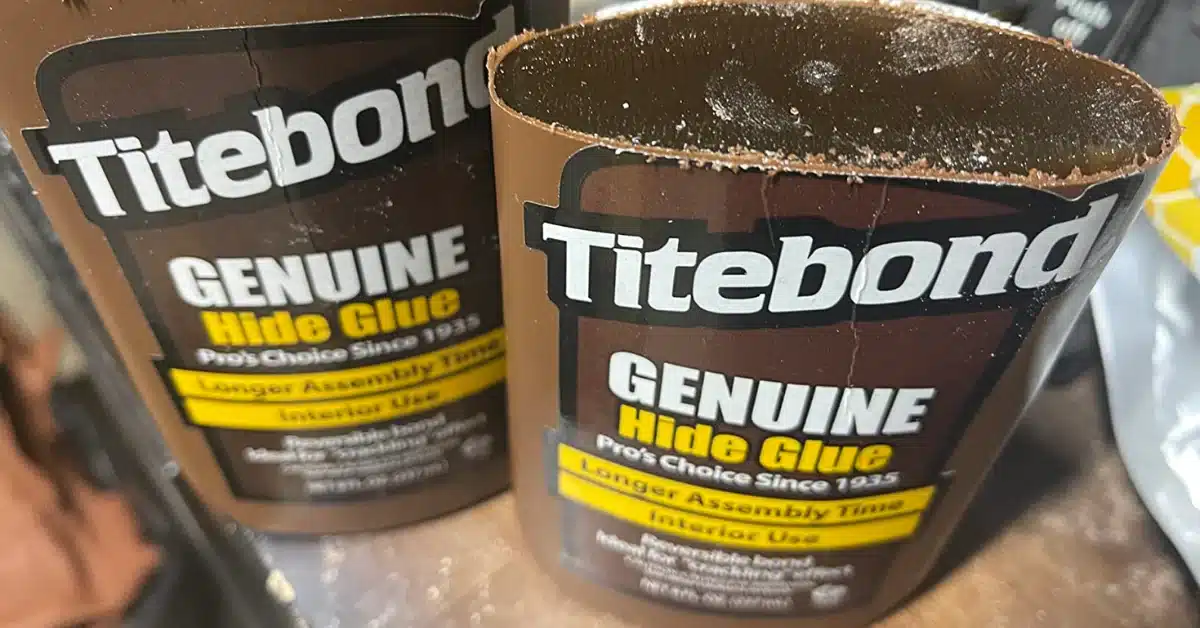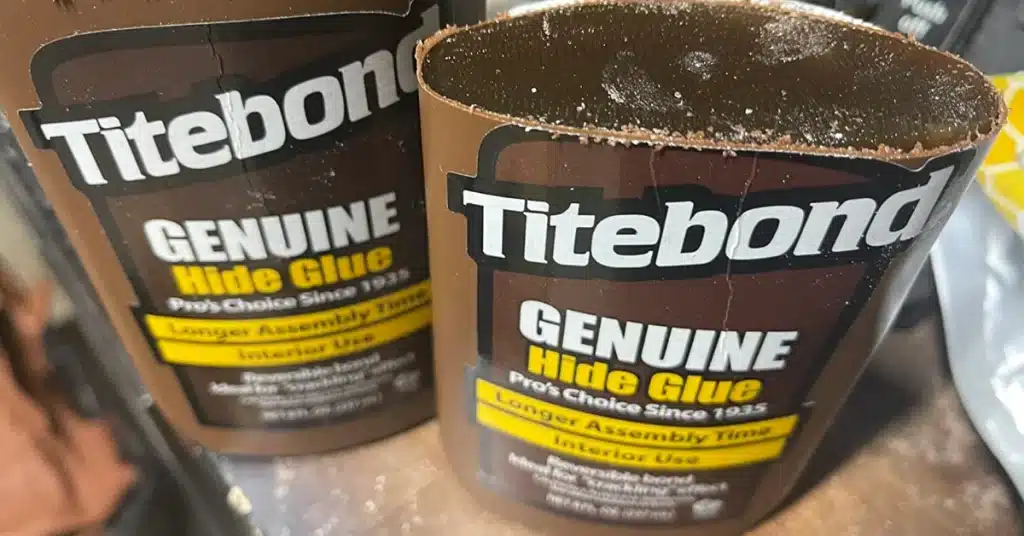 Overview of Hide Glue
Hide glue is mainly animal glue. It is made from animal connective tissue. The glue is made by boiling down the collagen from the tissues of bones, skins, and tendons. The consistency is like gelatin. There are similar types of glues, such as Hoof glue, Fish glue, Bone glue, Rabbit-skin glue, and more.
These kinds of protein colloid glue are used for several purposes like pipe organ creation, lutherie, antique restoration and lots more. Hide glue, or animal glue, was the choice for many years before it was even discovered. For example, Egyptians used hide glue on different surfaces, especially furniture.
The use of this glue is effective for different types of glues. It is also popular nowadays because it can stick to glass effectively. For several kinds of work, hide glue is a good option for its waterproof, convenient quality and more.
Read More: Fish Glue Vs. Hide Glue
Overview of Titebond Glue
Titebond glue is a high-quality one that includes many good facilities that you can choose this one for. It is mainly an aliphatic resin emulsion glue. One of the major qualities is that it dries quickly. With a short setting time, the process becomes more accessible and saves time.
Moreover, Titebond Original includes solvent-resistant quality. It has good bonding strength. But it isn't suitable for exterior use as it has no water-resistant facility. However, you can try Titebond II or III to get water resistance. They are better to use for external purposes.
To get epoxy-like strength and a professional finish, Titebond is good stuff. Use it for woodworking, furniture, cabinets, stairs, picture frame making and more. It is famous to bond stronger than wood. That's what it does with a lot more facilities. Besides, it includes sandability, and an easy cleanup process. Overall, it's a win-win situation if you get Titebond glue.
Read More: Titebond 3 vs. Gorilla Wood Glue vs. Ultimate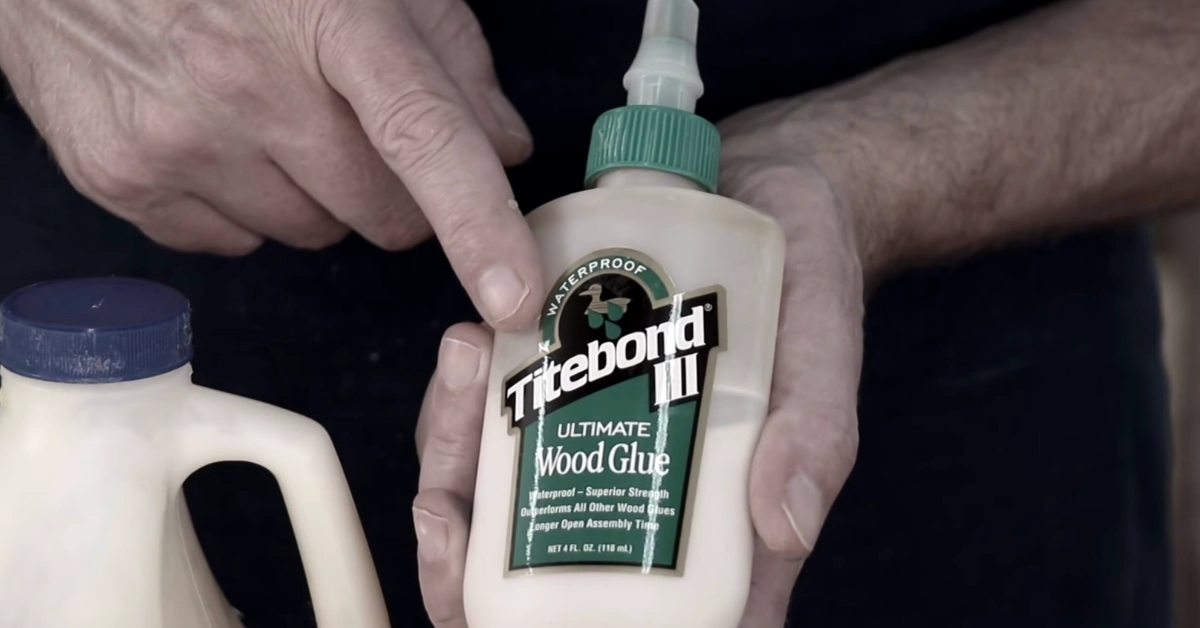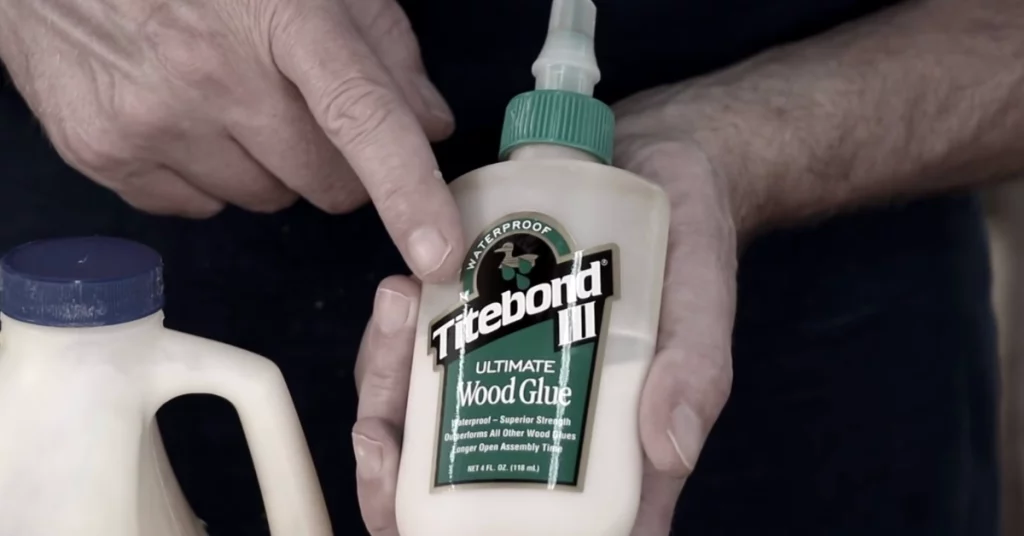 What Is The Difference Between Hide Glue And Titebond Glue?
Hide glue and Titebond glue has several features that make them different. Hide glue is mainly animal glue made from animal tissues. On the other hand, Titebond is a woodworking glue. Woodworkers who don't want to use epoxy glues use Titebond ones.
Hide glue is used for antique restoration, organ creation and lots more. Titebond glue, on the other hand, is primarily used for woodworking and making frames, stairs, furniture, cabinets, and many other things like this.
Titebond is a modern glue. Besides, Hide glue has been used since ancient times. It is less convenient than Titebond. Another thing is, Hide glue can be removed easily without affecting the surface. But the Titebond can affect a little bit of the surface of the wood. After all, Titebond is the strongest adhesive for wood.
Frequently Asked Questions (FAQs)
1. Is hide glue as strong as Titebond? 
Titebond glue is the strongest for wood. But it doesn't hold onto what it cannot penetrate, for example, glass. However, hide glue can do that. 

2. What is the disadvantage of hide glue?
Some significant disadvantages of hide glue are its short open time, joints are repairable, and it includes thermal limitations. Besides, the hide glue joints can quickly release because of heat. 

3. What is the strongest wood glue in the world?
Titebond Ultimate Wood Glue is considered the strongest wood glue in the world. For both exterior and interior projects, Titebond glue works best with its waterproof formula. 

4. How long does hide glue last?
Hide glue lasts for around 12-18 months. It should be stored in a cool and dry place to extend its shelf life. Make sure you check the expiration date before buying. 
Last Opinion
To conclude, both hide glue and Titebond glue have several features that are good and some bad ones as well. However, you should choose the best one according to your purpose. If it's for woodworking, go for a Titebond one. And if it is for different purposes like restoring antiques, choose hide glue.
Check all the information about hide glue Vs. Titebond glue, then select the suitable one for your job.