When it's to headliner adhesives, there are several options out there. If you are looking for a better suggestion for your job, you need to know about 3M Headliner Adhesive Vs. Super 77.
3M Headliner is a high-strength, versatile, and heat-tolerant adhesive for a secure bond. On the other hand, 3M Super 77 glue is a long-lasting and fast-drying one that saves your time. It gives a professional finish within minutes.
Let's get into the details of the 3M Headliner and Super 77 adhesive, then decide what you want.
Read More: 3M Spray Adhesive 90 vs. 77
Read More: 3M PR40 Vs. PR100
3M Headliner Adhesive Vs. Super 77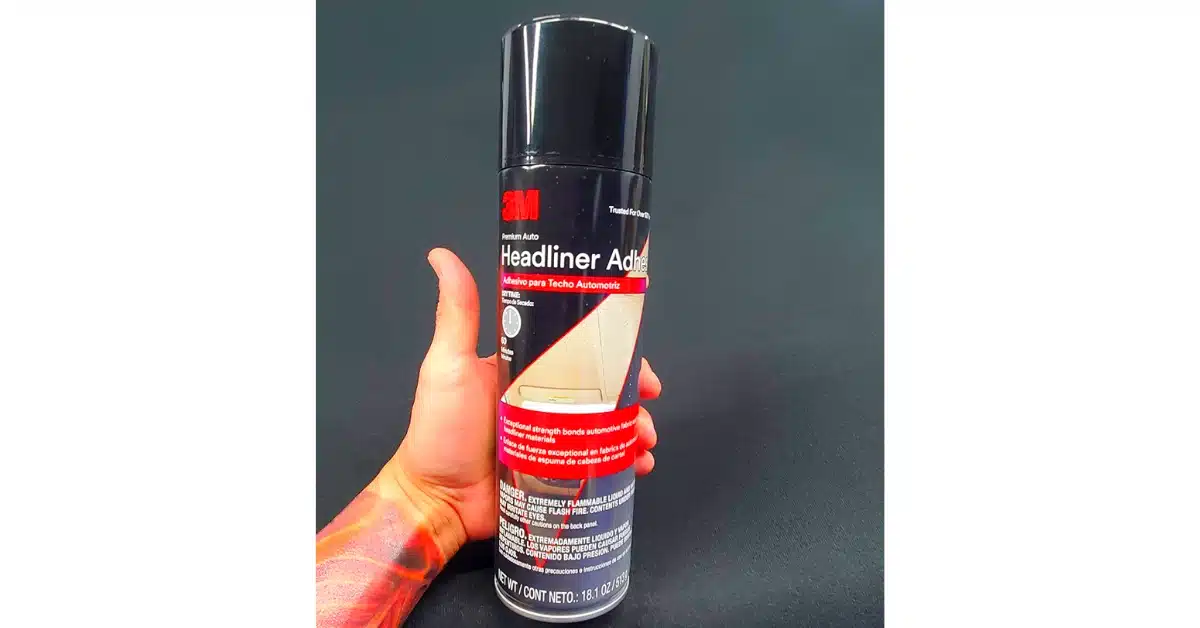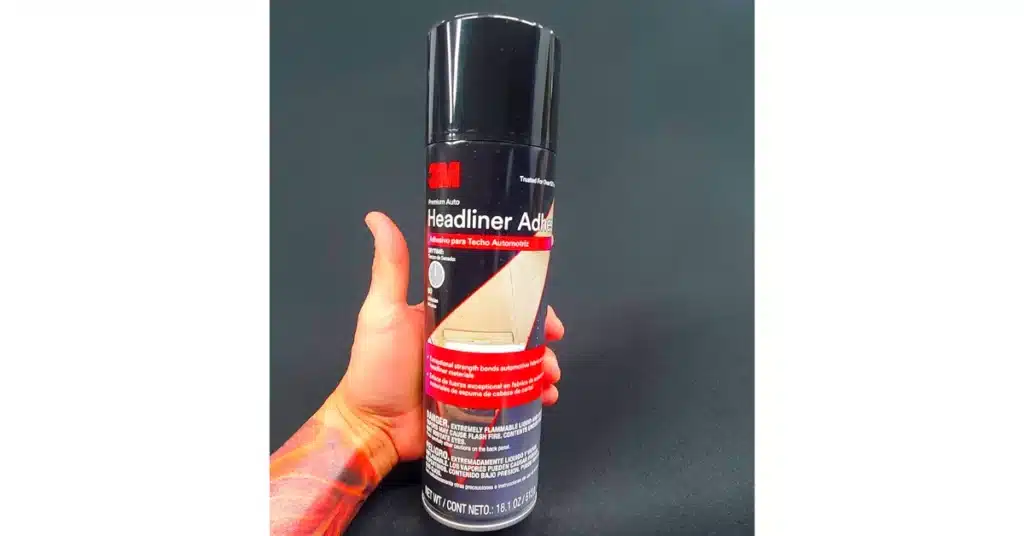 About 3M Headliner Adhesive
3M is a headliner and fabric adhesive. It suits different materials like carpets, headliners, foam, and more. To have a quick and secure bond for automotive and heavyweight purposes, 3M Headliner adhesive is the best.
Besides, it is a versatile bond that is recommended for a lot of purposes. It just takes 30-60 minutes to dry. From minor repairs to heavyweight bonding of metal and automotive materials, the 3M Headliner works the best. Also, the aerosol spray makes the process much easier.
When talking about the features of the 3M Headliner, many of them bring great bonds. With this versatile adhesive, you can get a heat-tolerant feature. It is in a spray formula that makes it easy to use. Moreover, it has chemical resistance. You don't need to wait long as it dries up quickly.
For its amazing spraying quality, it emits even layers of adhesive that create a professional finish easily. It is ideal to use in different weathers like humidity, extremely hot and cold as well.
About 3M Super 77 Adhesive
3M Super 77 is a spray adhesive that effectively bonds within minutes. It is compatible with wood, leather, foam, glass, and plastic. It comes in white and dries clear. To have a secure bond, this Super 77 adhesive is the one you need.
Besides, it is a spray glue. So you have an even layer of adhesive. It saves your time as well. The Super 77 glue is ideal for fabric, paper, plastic, fiberglass, glass, and lots more. It only takes 15 seconds to 30 minutes to get done with the entire process.
Moreover, the glue is ideal for crafts, art and school projects, decorations, and other light-duty projects. It is a versatile glue with less than 30% VOC emissions. To get a permanent bond on several materials, this 3M Super 77 spray adhesive is worth trying.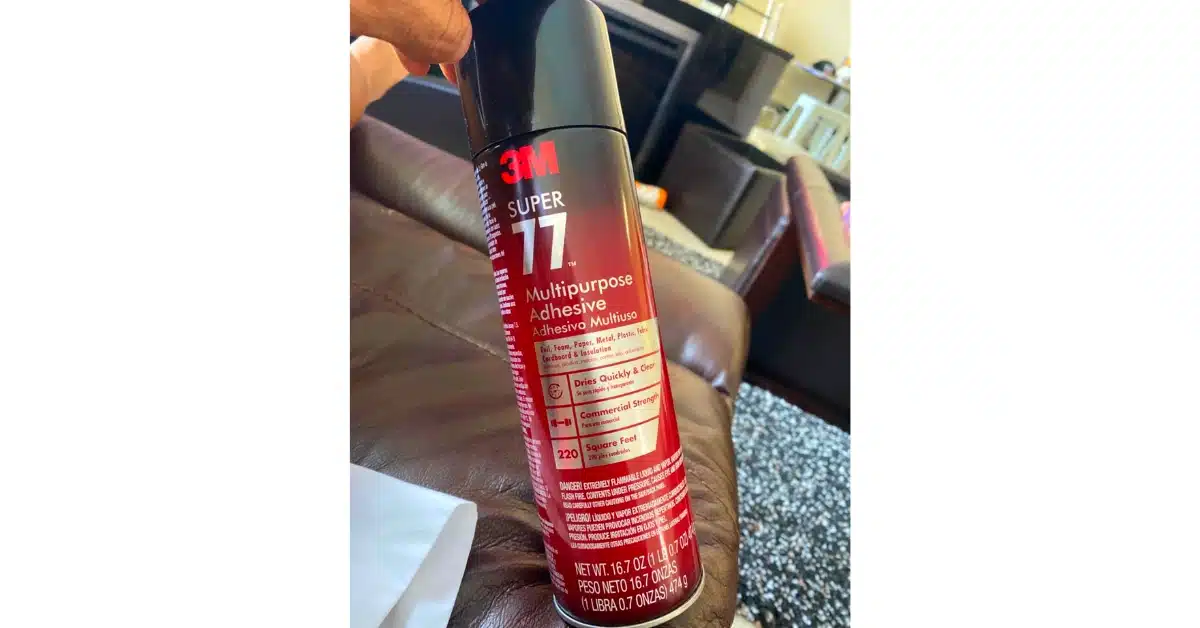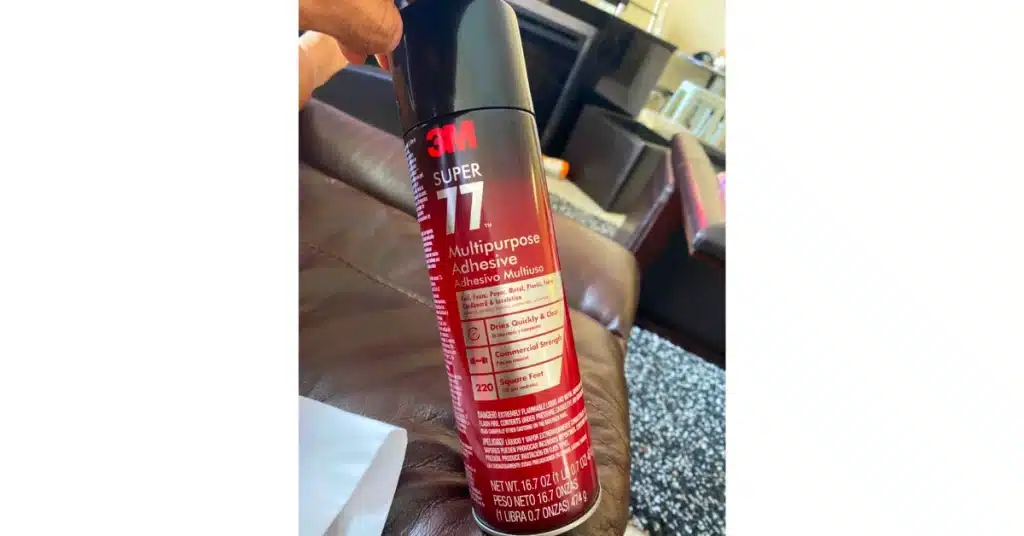 Read More: Gorilla Spray Adhesive vs. 3M 77
Things That Differ 3M Headliner And Super 77
You can find many things that clear out the differences between both 3M adhesives. They have different bonding strengths, drying times, compatible materials, and more. Let's get into the description to know more about 3M Headliner and Super 77 glue and decide the best one.
Bonding Strength
The 3M Headliner spray glue is comparatively strong. It can easily bind headliners to heavy-weight materials. The glue also has chemical-resistant and heat-tolerant features. On the other hand, 3M Super 77 glue is a fast and versatile one that is also long-lasting and stable.
It can give a tight bonding strength and a professional finish. So, it is suitable for different types of projects. Super 77 glue is an ideal option for industrial and project repairs and maintenance.
Binding And Drying Time
3M Headliner glue takes 30 minutes to 1 hour to dry. So you don't need to wait long to finish the project. When it comes to 3M Super 77 glue, it takes a lot less time to dry. You need 15 seconds to a maximum of an hour to dry properly. Regarding drying time, the Super 77 is much faster and ideal.
Advantages
When talking about 3M Headliner adhesive, you should know that there are many advantages. It is comparatively stronger than the Super 77 one. It can bind multiple materials, including metal, foam, plastic, fabric, and more.
On the other hand, the 3M Super 77 adhesive can bind several lightweight materials like paper, wood, leather, foam, and lots more. It is versatile and long-lasting. It doesn't stain the material as well. The process is faster than 3M Headliner glue. It creates a professional and precise finish. Both are good in quality. You just need to follow their information and choose according to your project's requirements.
Disadvantages
Some disadvantages can cause you trouble. It isn't severe that it can damage the material. But there is some information that you should know to avoid problems. Such as, 3M Headliner glue might leave a slight stain on the material. But Super 77 glue doesn't do that.
Besides, the drawback of the 3M Super 77 glue is that it is not as strong as 3M Headliner glue. So, if you want much bonding strength, you need 3M Headliner glue. But to avoid stains, go with the Super 77 one.
What Is The Better One? 3M Headliner Or Super 77?
To figure out the better one for your job, check out what kind of adhesive you want for your project. First, the 3M Headliner glue is stronger than the Super 77 one. So, if you want a suitable bond for your job that includes versatility and good bonding strength, go for 3M Headliner glue.
However, if you want a quick glue to save your time, 3M Super 77 is the perfect match for your job. It doesn't even leave a stain on the material. So, if you want these features, Super 77 is better. But if you want better bonding strength, 3M Headliner glue is the best as it's comparatively strong.
What is the best adhesive for car headliner?
When talking about the best adhesive for a car headliner, there are some options out there. Some of the best ones are 3M Headliner Adhesive, Gorilla Headliner Adhesive, Design Engineering Headliner Adhesive, Permatex Headliner Adhesive, Polymat Headliner Adhesive, LOCTITE Headliner Adhesive, and more. 

What is the best 3M adhesive for headliners?
The 3M Super 77 adhesive is the best one for headliners. It is versatile and has a quick-drying formula for a professional finish. 

Which 3M spray adhesive is strongest?
3M™ Hi-Strength 90 Spray Adhesive is the strongest one. It can be used on fabric, paper, cardboard, and more. It is suitable for wood, metal, and plastic as well. 
Last Opinion
Now that you know the difference between the 3M Headliner and the Super 77 Adhesive, you must follow the information and select your preferred one. You must choose according to your job and the material you are working on.
Check out all about 3M Headliner Adhesive Vs. Super 77 adhesive, then buy accordingly. Choose your perfect one and repair anything and everything easily at home!