Loctite is one of the most prominent brands whether you're looking for a sealant, threadlocker, instant adhesive, retaining adhesive, or any other standard adhesive.
Loctite has multiple options for each type of adhesive. Loctite offers threadlockers for various sizes of fasteners and adhesive strength and differentiates them using colors.
Loctite threadlockers are available in different colors, and you'll have multiple options fitting your purpose. So which one should you pick between Green Loctite vs. Green?
In this article, I'll review what Green Loctite and Red offer, their intended uses, and their differences.
Read More: Loctite Blue vs. Red
Read More: Different Types of Loctite
Green Loctite vs. Red
Overview of Green Loctite
Loctite offers threadlockers in 4 different colors, with each color indicating the adhesion strength and ease of removal. Loctite 270, 290, and 294 are a few examples of Green Loctite.
Green Loctite are threadlockers with strength ranging from medium to high for securing bonds in metal surfaces. Once completely cured, Green Loctite threadlockers form a rigid bond tolerant to high vibration, temperature, and shock levels.
Additionally, Green Loctite threadlockers are also resistant to chemicals, industrial oils, and other contaminants; you can use them for various machinery.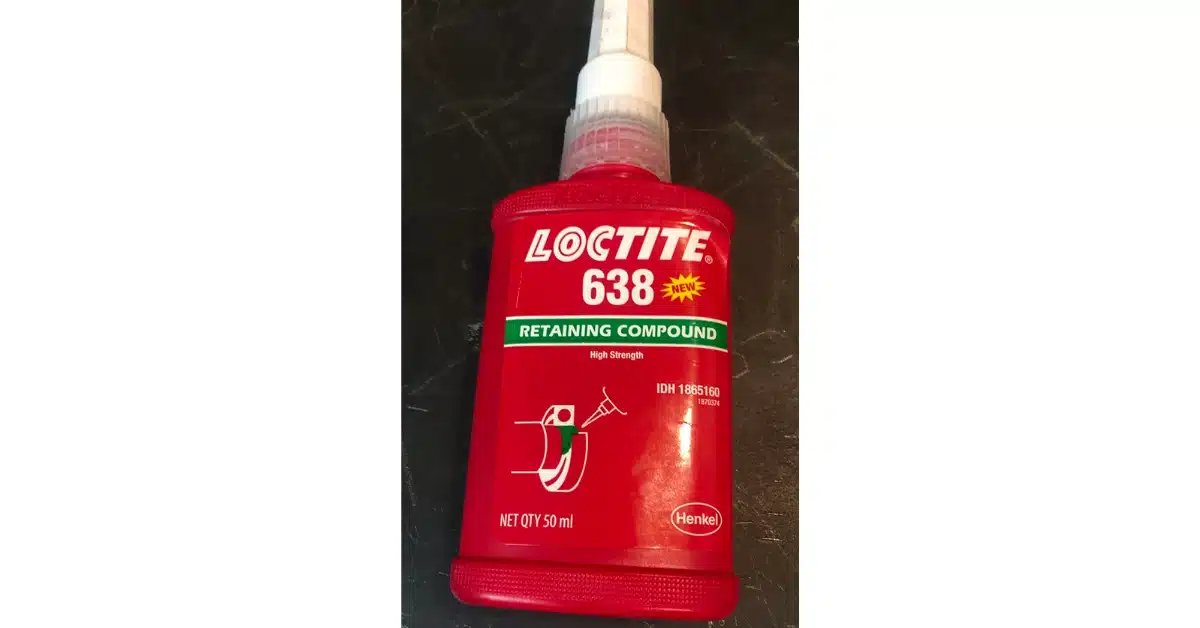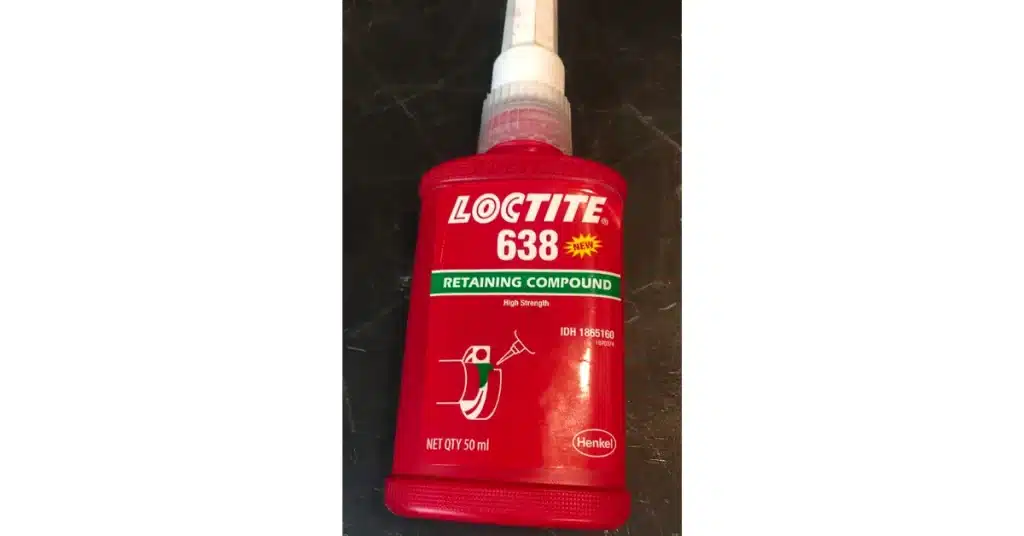 Loctite 290 is one of the most common Green Loctite, using a single-component formula that doesn't require further mixing. You can use the 290 for already-set screws without having to disassemble them.
Green Loctite threadlockers usually have very low viscosity, meaning the adhesive is very thin in composition. Green Loctite threadlockers are also wicking-grade adhesives; you can use them to fill porosity in castings or welds.
Most Green Loctite threadlockers can withstand temperatures up to 150°C and freezing temperatures up to -55°C.
You can use Green Loctite for various electrical connectors, engines, transmissions, motors, pumps, and more applications.
Read More: Green Loctite vs. Blue
What is Green Loctite for?
Green threadlocker is excellent for use in applications where disassembly is not an option, such as with electrical connectors and set screws, or where regular maintenance is not feasible.
By preventing the loosening of these fasteners, it can help to enhance the reliability and lifespan of the system.
Additionally, it offers protection against rust and corrosion, helping to maintain the integrity of both the fasteners and the equipment in which they are used.
Overview of Red Loctite
Red Loctite is one of the most popular colors for Loctite threadlockers, and similar to Green Loctite, there are multiple options to choose from.
Some of the most common options are – Loctite 268, 271, 272, and more.
Red Loctite is a high-strength threadlocker designed to permanently bond between threaded fasteners and metal parts. Red Loctite has a permanent and long-lasting bond between threaded fasteners when wholly cured and is resistant to loosening due to vibration or other external factors.
Red Loctite is suitable for your transmission, pipe, engine, or other industrial uses due to its high strength, durability, and resistance to external factors. Red Loctite is also durable and ensures a lower risk of leakage or loosening of components due to shock or vibration.
Furthermore, most Red Loctite has an operating temperature ranging from -55°C to 232°C.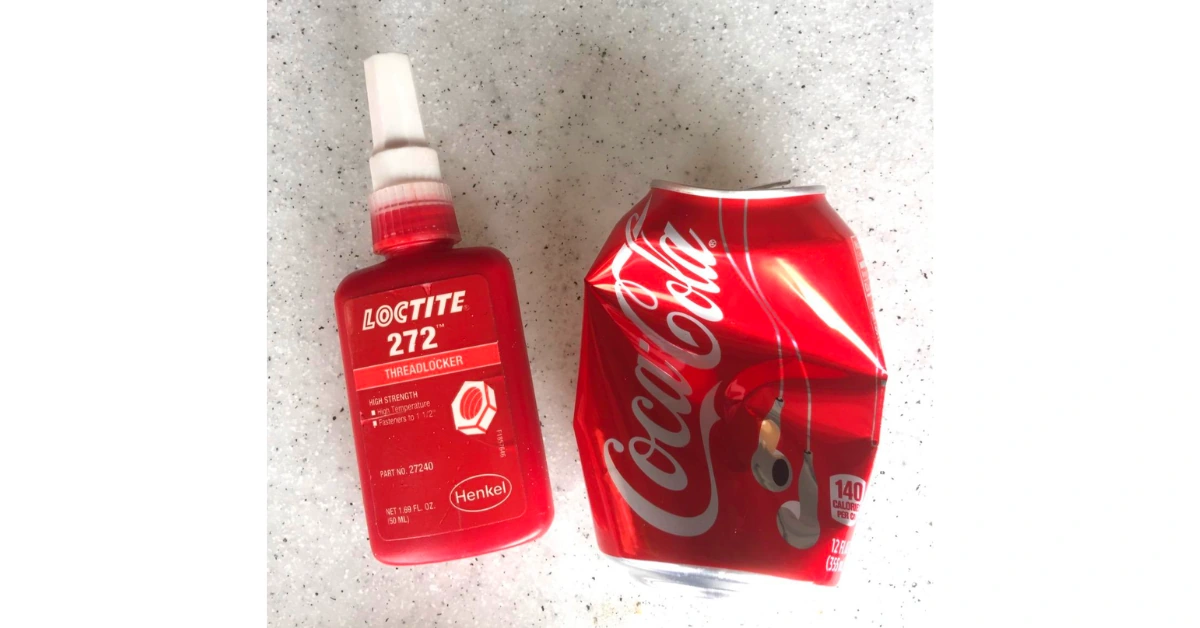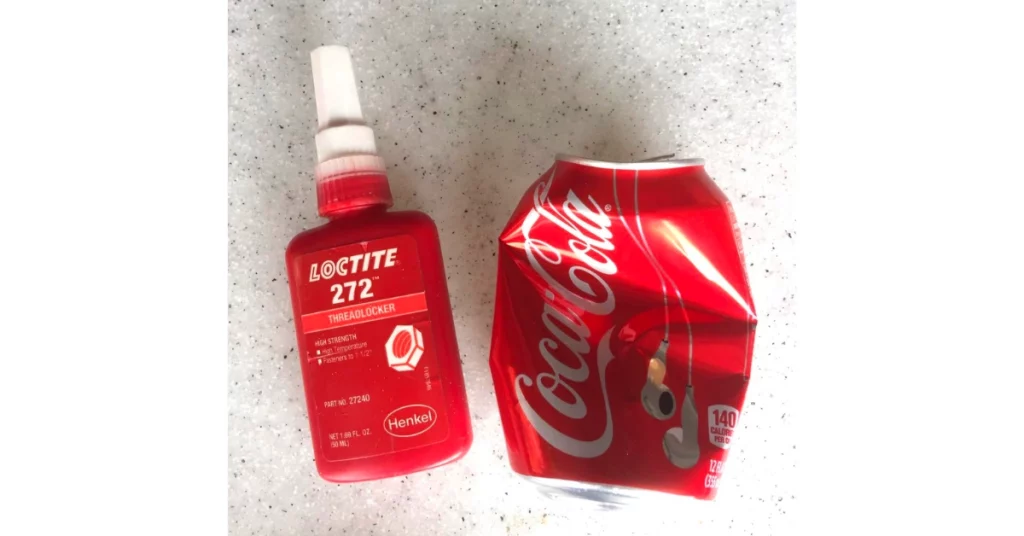 Loctite 277 is a Red Threadlocker that can be used for large fasteners up to M10. The 277 works well with all metals and substrates like brass, steel, and stainless steel.
Red Loctite can be used for components with a risk of shock or vibration, like for Shock Absorber Mounts and Wheel Studs.
Red Loctite forms a permanent bond once wholly cured, and you need the help of special tools and a combination of either heat or chemicals to disassemble your components.
What is Red Loctite for?
Red Loctite serves a crucial role in preventing the loosening of threaded fasteners, which is often caused by vibration and wear. This powerful adhesive fills the gaps between threads, forming a seal that locks the fastener into place and provides a barrier against leaks.
It further helps in protecting the metal threads from rust and corrosion. Additionally, using Red Loctite can be more economical as it can replace the need for more expensive thread-locking devices like lock nuts and washers.
It's particularly useful in applications where the fasteners are not expected to be frequently removed, as its high-strength bond is quite resilient. However, a heat source might be required for disassembly due to its strength.
Read More: Yellow Loctite vs. Blue
Differences Between Green Loctite And Red Loctite
Now, let's examine how Green Loctite and Red Loctite differ.
Ideal Uses
Green Loctite is medium-to-high strength, wicking-grade threadlockers. Green Loctite usually has very low viscosity, and you can use them for already-engaged threaded fasteners without disassembling them first.
You can use Green Loctite for carburetors, electrical connectors, or other instrumentation screws. Green Loctite threadlockers can also be used for oil-coated fasteners.
Red Loctite threadlockers have high strength and form a permanent, robust bond once wholly cured. Red Loctite can be used for a range of heavy equipment and components with a risk of exposure to constant vibration or shock, like – motors, suspension bolts, shock absorbers, wheel studs, mounts, gearboxes, and more.
Temperature Range
Green Loctite and Red Loctite can be used in freezing temperatures up to -55°C.
Most Green Loctite threadlockers are safe to operate in temperatures up to 150°C.
On the other hand, most Red Loctite can be used for components with temperatures rising to 232°C.
Viscosity
Most Green Loctite has a low viscosity.
On the other hand, Red Loctite is available in low to high viscosity.
Ideal Sizes for Fasteners
Green Loctite can typically be used for fasteners ranging up to 14mm.
On the other hand, Red Loctite can be used for fasteners up to 27mm.
Is Green Loctite permanent?
Green Loctite is considered semi-permanent. While it provides a strong bond, it can be removed with heat and specialized tools.

Can you use Green Loctite on bolts?
Yes, Green Loctite can be used on bolts. It seeps into the threads of preassembled fasteners to provide a strong bond, but disassembly can be challenging without heat. Always follow manufacturer's instructions for safe and effective use.
Last Opinion
Green Loctite and Red are excellent threadlockers fitting different purposes, so in the debate of Green Loctite vs. Red, which one should you side with? It depends on you and your intended use of the threadlocker.
Green Loctite would suit you if you need a wicking grade threadlocker and plan to use it for electrical components, instrumentation fasteners, or more. On the other hand, if you plan to use your threadlocker for a heavier purpose and need a high-strength adhesive, go for Red Loctite.