When taking the right decision to choose the ideal adhesive for waterline applications, 3M 4200 and 5200 glues are both great options. They are excellent but different at the same time. To know the difference, check 3M 4200 Vs. 5200 first.
The 3M 4200 adhesive is a one-component, medium-strength bond. It cures faster and provides gap-filling results. On the other hand, the 3M 5200 is a flexible industrial glue to create permanent bonds. Both adhesives are perfect for fiberglass, aluminum, wood, and gelcoat.
To get more information about 3M 4200 and 5200 glues and select one among them, check out the comparison below.
Read More: 3M 4000 Vs. 4200
Read More: 3M 5200 Fast Cure Vs. Regular
3M 4200 Vs. 5200
What Is 3M 4200 Adhesive?
3M 4200 adhesive is a medium-strength marine bonding one. It includes many features like fast curing, tack-free results, and durability. The 3M 4200 glue is a one-component application. It allows fast cure and tack-free application within an hour.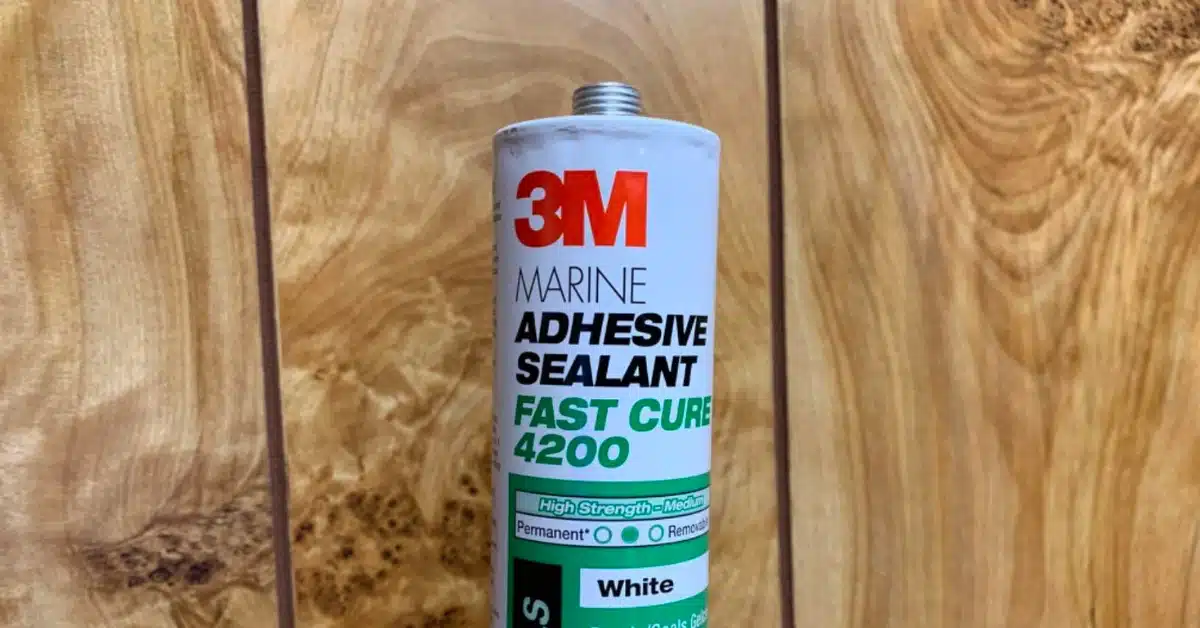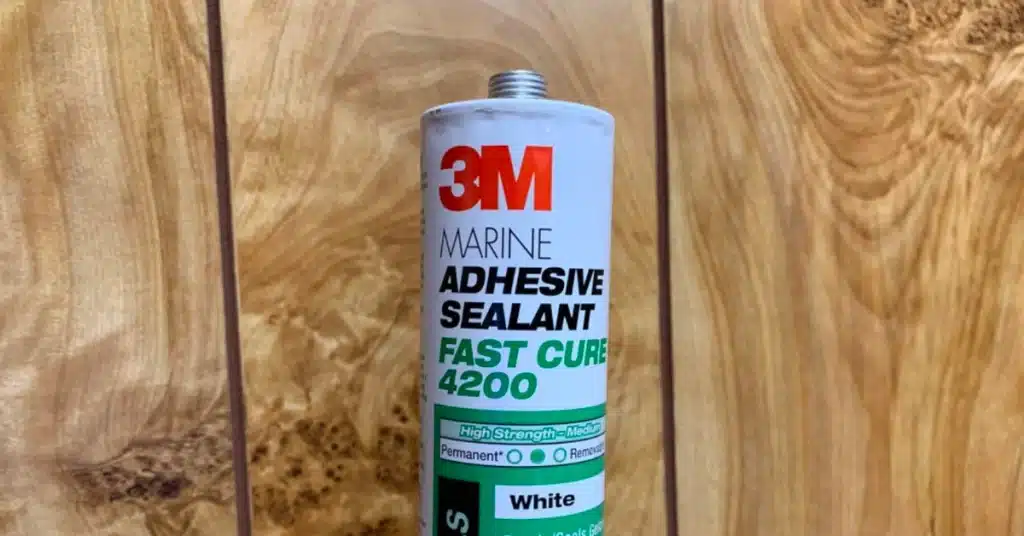 To get suitable applications above and below the waterline, 3M 4200 is a great choice. It is a medium-street adhesive that provides gap-filling, moisture-cure, and flexible, strong bonds. The adhesive creates flexible bonds on surfaces like wood, aluminum, fiberglass, gelcoat, and more. It fully cures within 24 hours. So, if you want a rapid curing action, get this 3M 4200 glue.
Besides, 3M 4200 can create weather-resistant and watertight seals. The flexibility helps avoid stress caused by vibration, shrinking, shock or swelling. 3M 4200 glue can chemically react with moisture. You can use it on wood to fiberglass, deck fittings, sealing screwholes, portholes, stanchion supports, rubrail attachment, fiberglass deck to hull, and more applications. It is overall an excellent adhesive for various challenging applications.
Read More: Life Caulk vs. 4200
What Is 3M 5200 Adhesive?
3M 5200 adhesive is another great one for permanent bonding below and above the waterline. To get a flexible industrial bond, the 3M 5200 adhesive is the ideal one for you. It includes extended working time. You can get the handling strength within 48 hours.
The adhesive is a powerful one that can maintain its strengths below and above the waterline. It provides permanent and flexible bonds that are great for bonding and sealing RVs and interior boats. It also works well on the exterior part of the waterline.
Besides, the bond is easy to apply. It doesn't get cracked or peeled after the application. It effectively stays strong and flexible during shock, vibration or movement. It is completely cured in 5-7 days and gives a permanent bond. The long-lasting formula makes it more suitable. 
Read More: Sikaflex 291 Vs. 3m 5200
Read More: Sikaflex 291 Vs. 3M 4200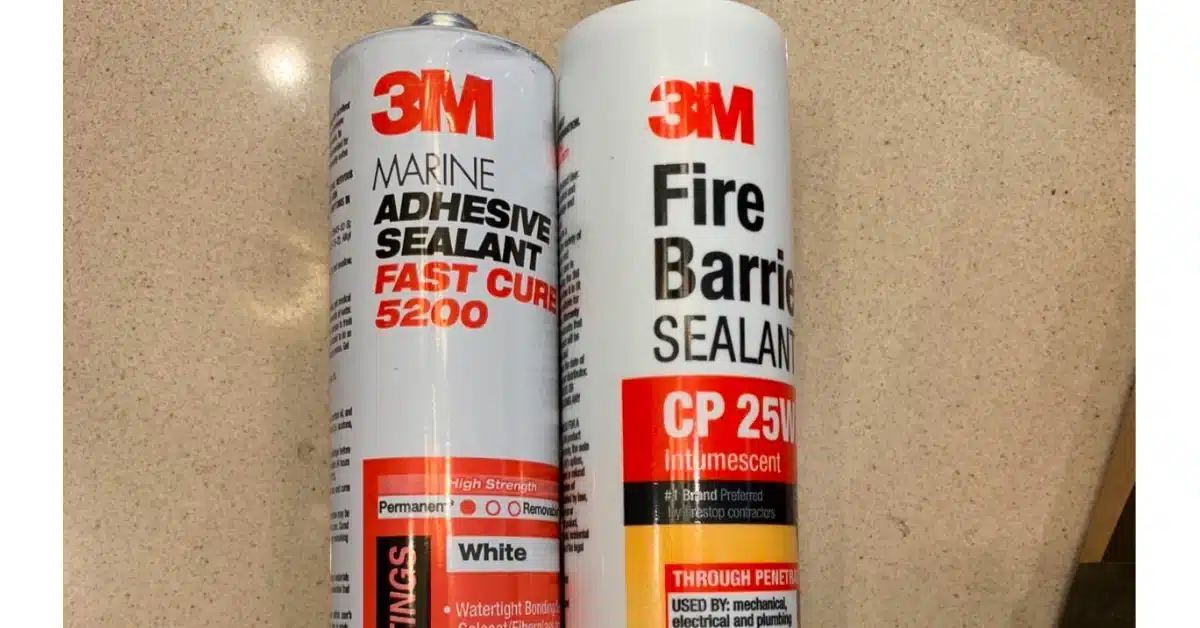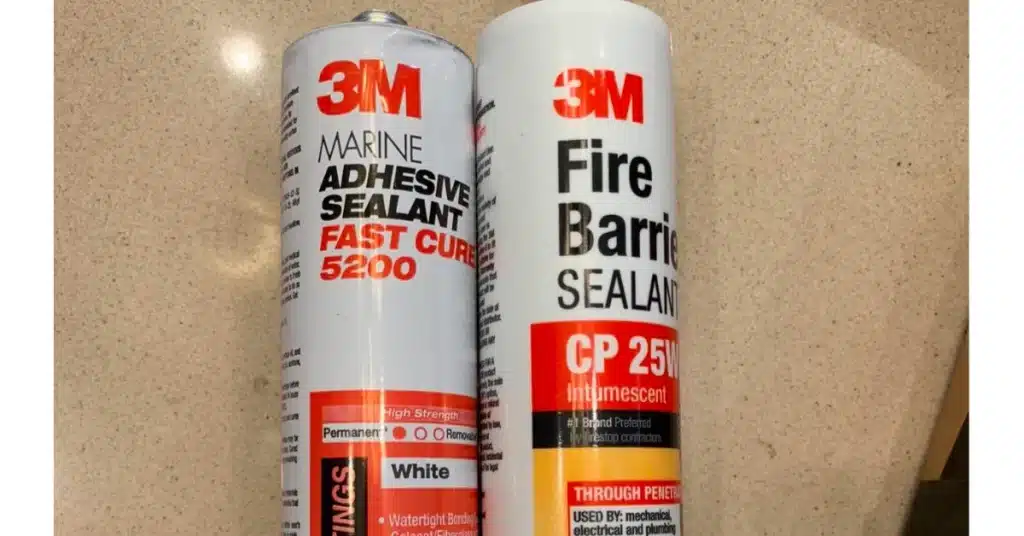 The 3M 5200 glue is a one-component adhesive. It has a gap-filling, moisture-curing and high-strength formula to create a permanent bond on the materials. It has been a trusted product in the marine industry for over 50 years. Overall, it is a great product to use for many navigational purposes.
What Is The Difference Between 3M 4200 and 5200 Adhesive?
The main difference between 3M 4200 and 5200 is the bonding strength. 3M 5200 has better bonding strength than 4200. Besides, both types of glue can work below and above the water line. However, 5200 is better underwater. The 3M 4200 has medium strength, whereas the 5200 creates high power on the joints.
On the other hand, the 5200 is better for keel bonding. The drawback of 5200 glue is it cannot be removed. But the 4200 has the removable function. The 5200 glue needs more tack-free time than the 4200. The 4200 needs 24 hours to cure, whereas the 5200 glue needs 24-48 hours to cure fully. In this case, 4200 is the better one. But in an overall sense, the 5200 adhesive is better for strength and bonding capacity.
Read More: Loctite PL Marine vs. 5200
What is the difference between 3M 4200 and 5200? 
The 3M 5200 works great below the waterline. It includes excellent resistance to salt water. So, it's better than the 4200 one to use underwater. For projects like installing anything to the deck, 3M 4200 is the one. 

What is 4200 used for? 
The 3M 4200 glue is used on fiberglass, wood, gelcoat, metal, plastic, and more. It is a one-part polyurethane sealant that can form a water-resistant and watertight seal on boat hardware below the waterline. 

What is comparable to 3M 5200?
The 3M 4200 Fast Cure adhesive is slightly comparable to the 3M 5200. Both are suitable to use below and above the waterline. It cures faster than 3M 5200. However, it is not as strong as 5200. 
Will 3M 4200 bond to aluminum?
The 3M 4200 adhesive is a sealant that cures faster and has moisture-curing and gap fillings feature. It is flexible for wood, aluminum, fiberglass, gelcoat, and more. To get water-resistant and watertight seals, the 3M 4200 is the ideal glue. 
Last Opinion
As you know, 3M 4200 and 5200 adhesives are suitable for use above and below waterlines; you can choose any for the watertight installation. To learn more about it, check all the information about 3M 4200 Vs. 5200 adhesive, then select the correct one for your job.
Hopefully, you will get the suitable application that you wish for.