When it's about to seal the deck to hull and seal leaks in the boat, there's no other reasonable option than the Boat Life Sealant and 3M Marine Adhesive Sealant 4200.
But if you're looking for the best suggestion to choose between these two, check out Boat Life Sealant Lifecalk vs. 3M Marine Adhesive Sealant 4200 first.
Both the adhesives are meant to be used above and underwater. They require a relevant performance with a time of use in daily usage. When comparing these two adhesives, it can be found that they have different properties and applications.
Let's clarify the factors here! 
Read More: Life Caulk Vs. Life Seal
BoatLife Sealant Lifecalk vs. 3M Marine Adhesive Sealant 4200
About Boat Life Sealant
To seal the gap and void space between the common area of two objects, there is no better option than Boat Life Sealant. The glue is suitable for sealing decks to the hull, thru-hull fittings, vinyl ports, sealing windshields, and bedding marine hardware.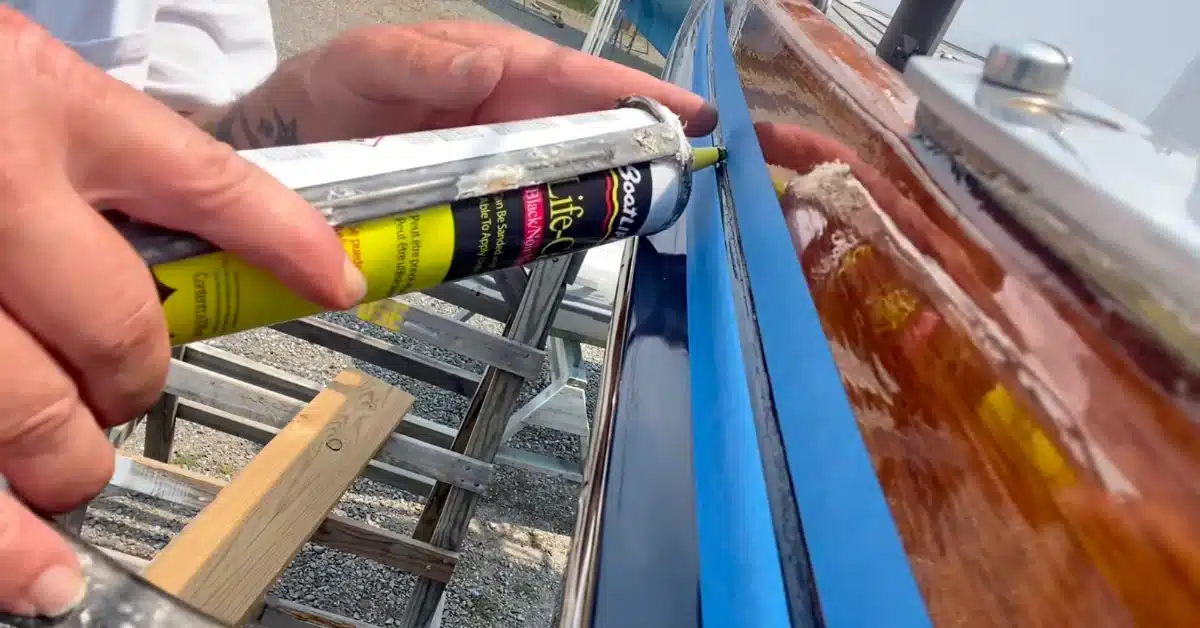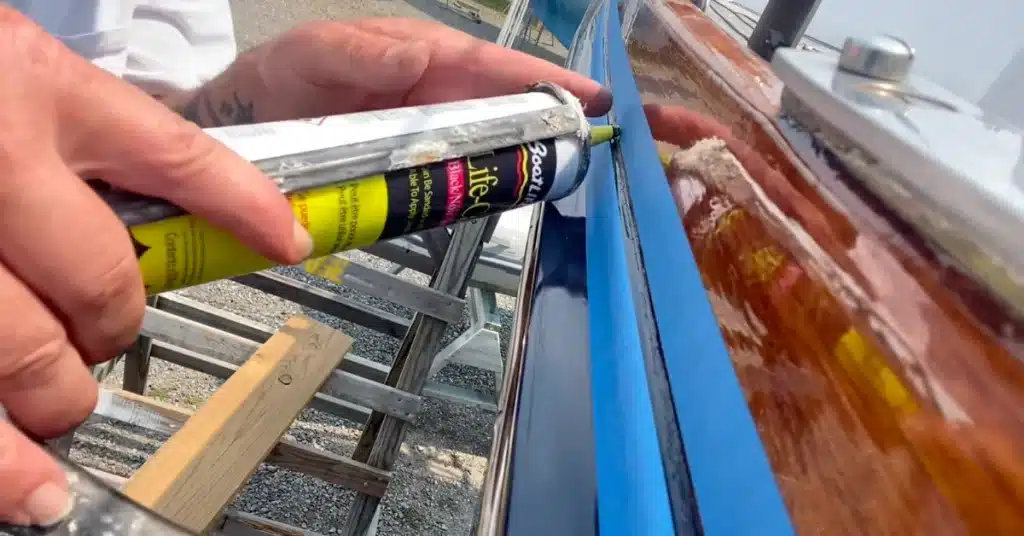 It can be used on glass, metal, wood, Lexan, and ABS. But it is not recommended for ferro cement hulls, impregnated woods and oil-soaked materials. So, make sure you keep this in mind. Boat Life Sealant cures fast, has low odour, strong adhesion, non-sagging, non-corrosive, and non-yellowing material formula.
It gives a long-term watertight seal and sustains high vibrations. Boat Life Sealant cures in a day and fully cures in 7-10 days, depending on the weather.
The good thing is that the seals can last up to 10 to 20 years. Also, it is flexible and easy to remove without damaging the film. It has UV protective properties to prevent polymer degradation.
Moreover, this Lifecalk sealant can be used by layering, but you need to wait 2-3 days before applying a new layer to them. It is a Polyurethane based adhesive that has better crack resistance with usage. Overall, this glue is a good option for various reasons.
Read More: 3M 4200 Vs. 5200
About 3M Marine Adhesive Sealant 4200
To adhere to two different objects, the 3M Adhesive Sealant 4200 is an excellent option.
Although it is not the strongest one, it can make the job done very quickly and sufficiently. It can be used as a jointing object rather than sealing gaps, such as sealing boat leaks.
It can be applied on fiberglass deck to hull, wood to fiberglass, portholes, deck fittings, rub rail attachment, sealing screw-holes, stanchion supports and so on.
3M 4200 sealant performs well both above and under the water lines. The adhesive can be used later after the first use. You need to use the cap to close the tube properly.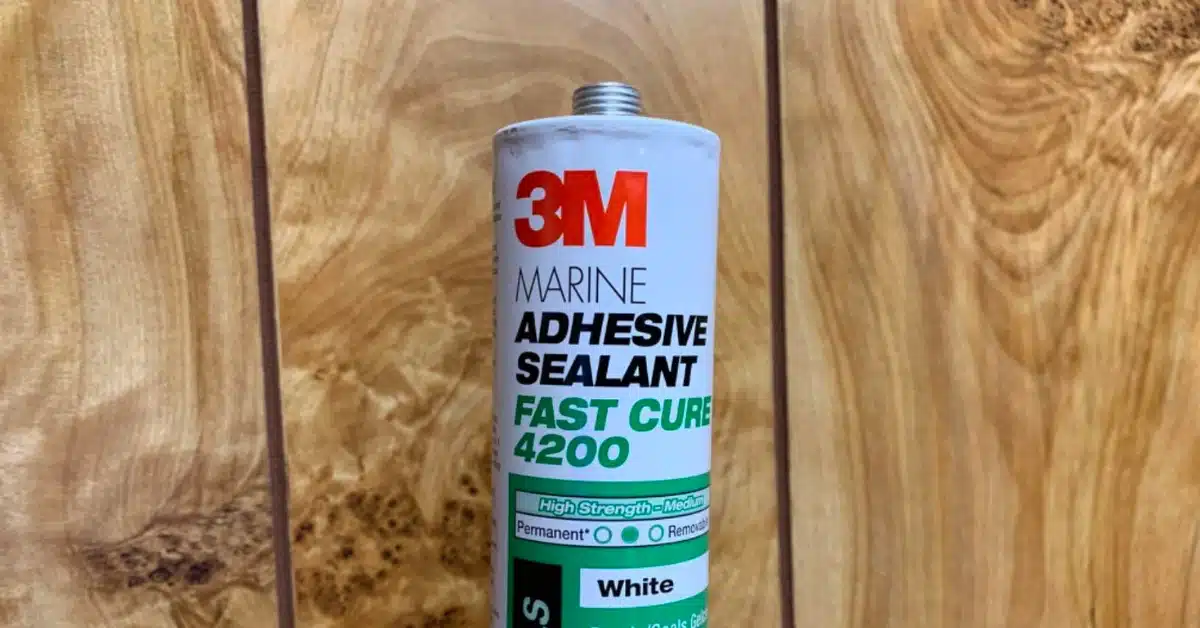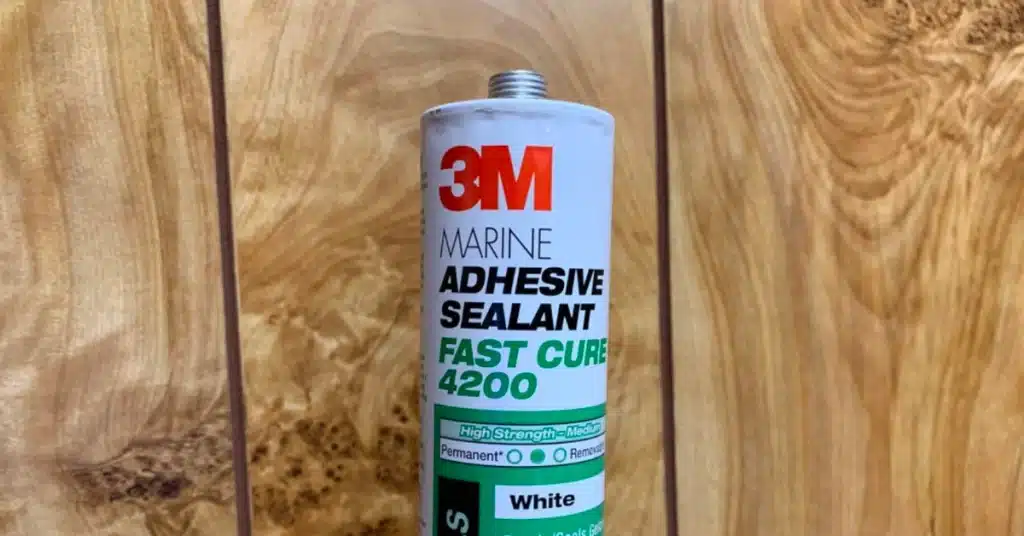 Which is better? Boat Life Sealant or 3M Marine Adhesive Sealant 4200?
As you can see, the properties of these two adhesives were discussed earlier. Boat Life Sealant is preferable for sealing the gaps between joints of two objects and sealing a space from water or airflow.
On the other hand, if it is required for attaching things with solid adhesion, then there is no alternative to 3M Marine Adhesive Sealant 4200.
Therefore, if you want to keep moisture inside or outside a specific portion, go for Boat Life Sealant. But for a bonding operation between two substances, and the bond should support a load-bearing object, then you should go for 3M Marine Adhesive Sealant 4200.
Comparing these two adhesives, it is not possible to determine which one is better than the other. The reason is that both have different properties with various applications.
But if you are talking about which has a more cross-linked molecular structure to provide strong adhesion, then 3M Marine Adhesive Sealant 4200 have stronger adhesion. 
Read More: 3M 4000 Vs. 4200 Marine Adhesive
Last Opinion
To conclude, each of these adhesives has some common and some different properties. The users must know what they need in their job and what outcome they prefer from these adhesives.
With a more vital bonding ability and adhesion, the 3M Marine Adhesive Sealant 4200 is a good option. For bonding objects together and sealing gaps and void spaces, the Boat Life Sealant is an undisputedly better option.
Choose according to your job and preference by checking Boat Life Sealant Lifecalk Vs. 3M Marine Adhesive Sealant 4200.