The Titebond 3 wood glue and the Gorilla wood glue are both PVA-based wood glues. They create a strong bond between wood, and they also have some dissimilarities between them. In this article, I will talk about titebond 3 vs. gorilla wood glue vs. ultimate. Let's take a look at the article for more information.
Read More: Titebond 1 Vs. 2 Vs. 3
About Titebond III Ultimate Wood Glue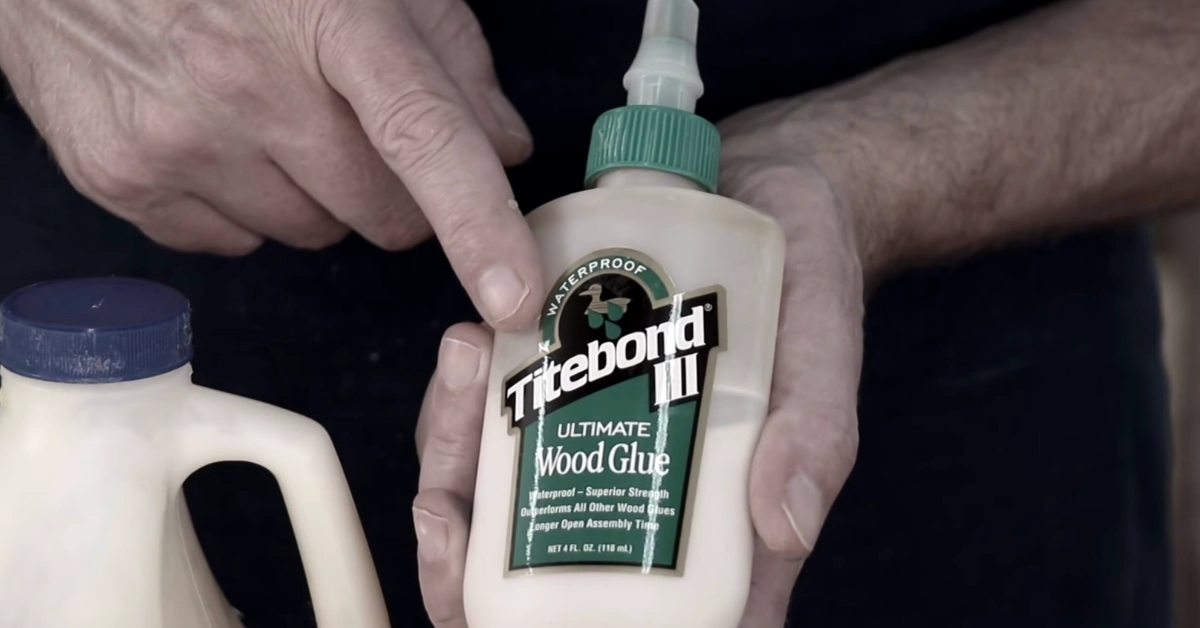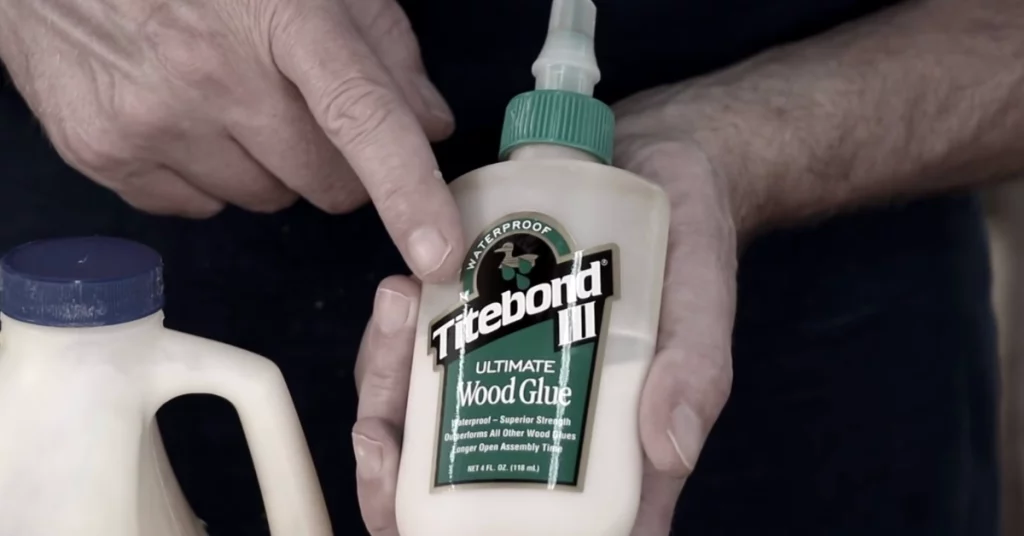 Titebond III ultimate wood glue is an easy to use, waterproof wood glue that can be easily cleaned with water. It offers superior strong bonds, and it is designed for both interior and exterior applications. It is non-toxic, solvent free and easily cleans up with water. It is thought to be safe to use on food-contact surfaces.
Titebond III ultimate wood glue fits industrial use in woodworking projects. It is promised to give revolutionary performances in wood glue needs. They claim that you will be amazed by seeing how fast titebond glue sets.
About Gorilla Wood Glue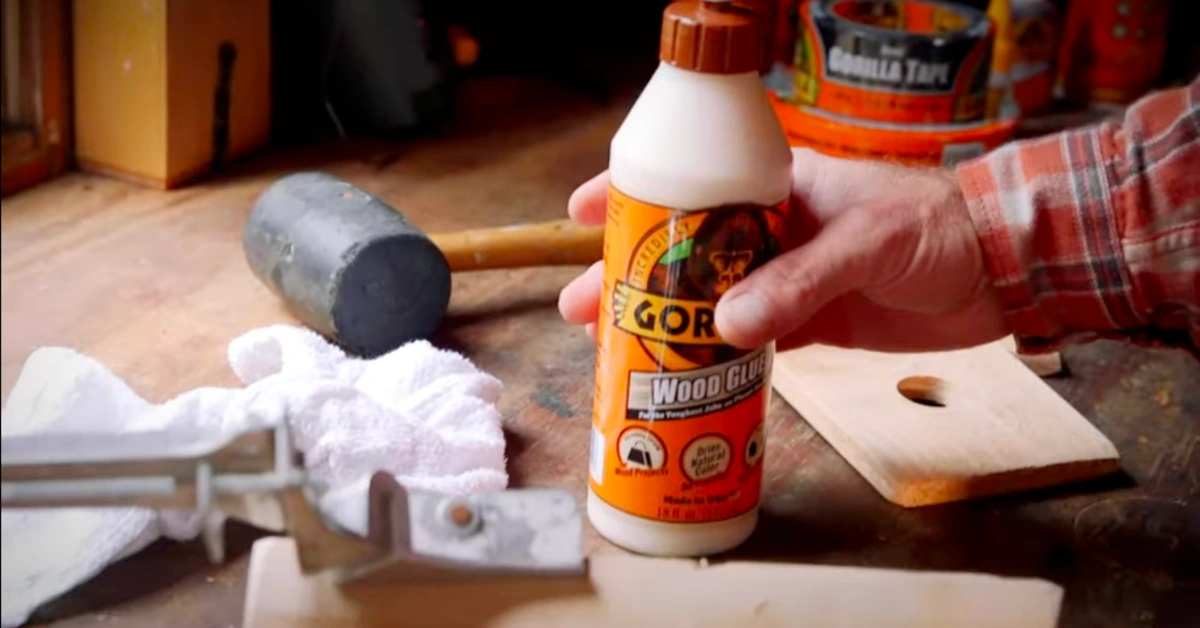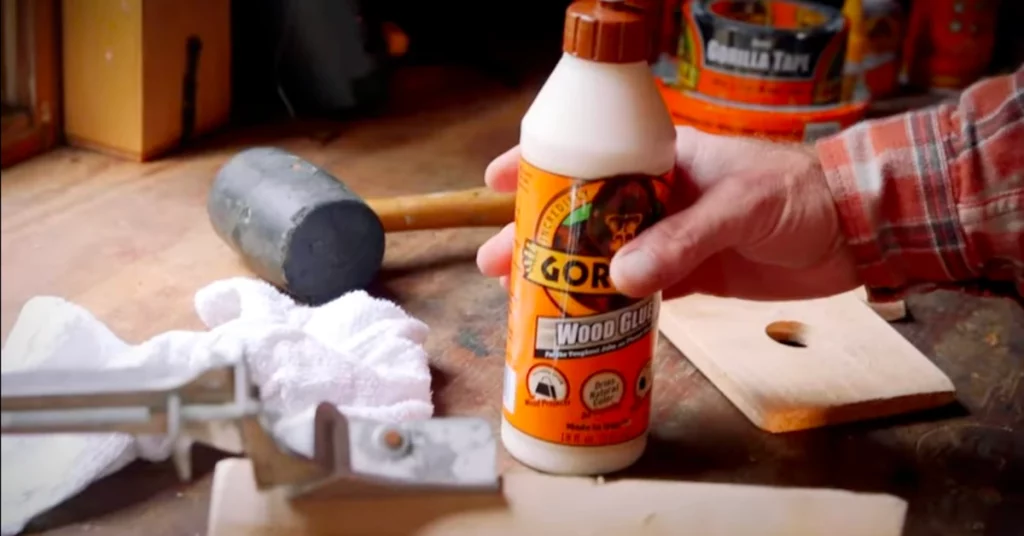 Gorilla wood glue is an easy-to-use water-based adhesive. It is a reliable glue that woodworkers, carpenters, and DIYers trust for their woodworking project. Its water-resistant ability is proven by ANSI/HPVA. Its premium formula quickly creates an incredibly strong bond for woodworking projects.
Gorilla wood glue promises to provide high quality products that can be used in any woodworking and carpentry projects. It is a PVA glue that is easy to use and easily cleanable.
Read More: Hide Glue Vs. Titebond
About Gorilla Wood Glue Ultimate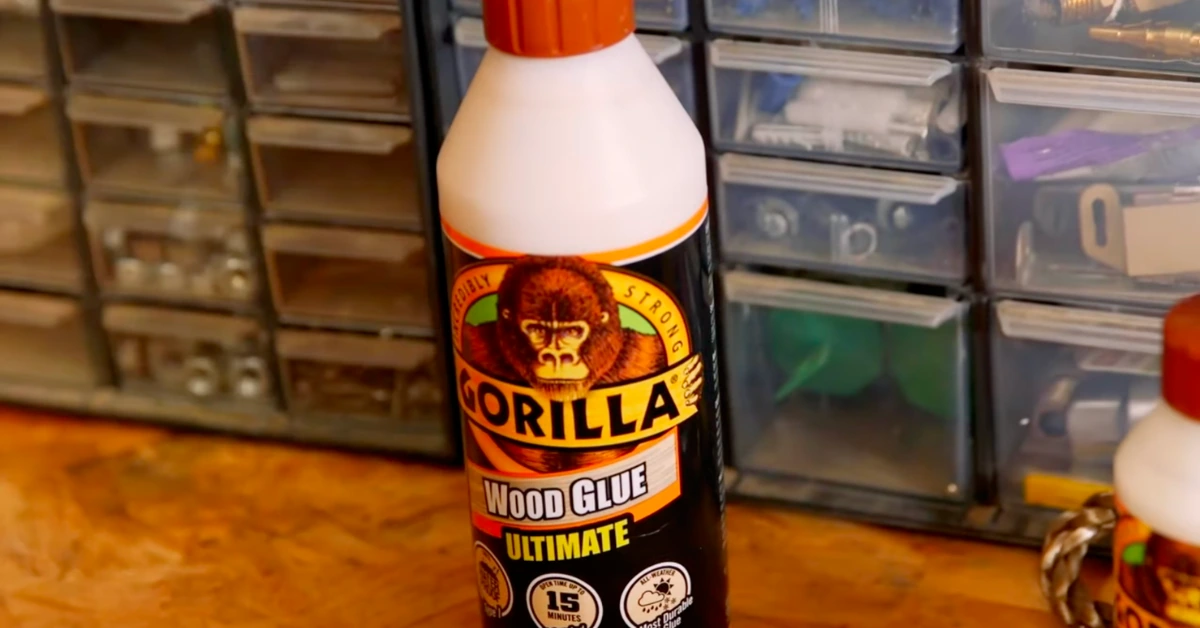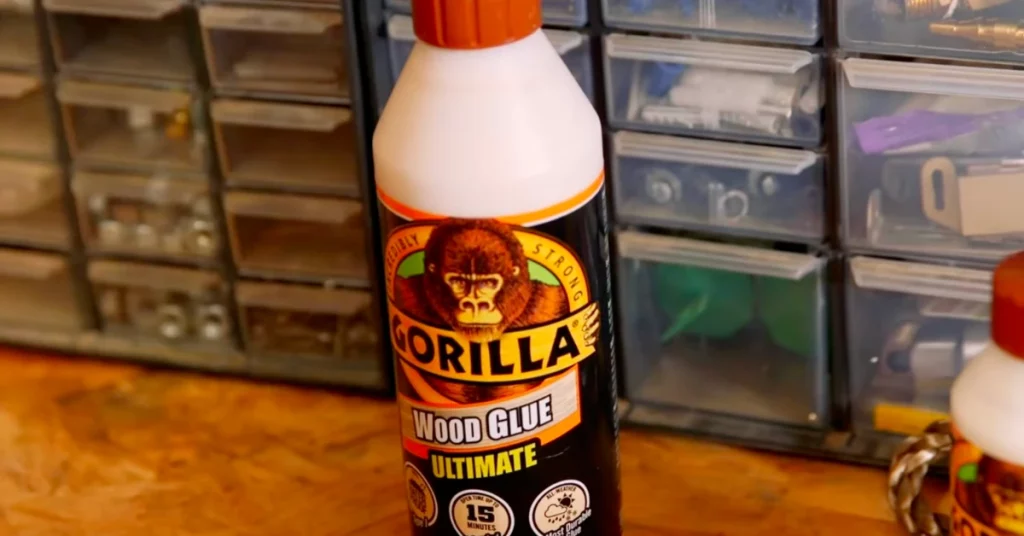 Gorilla Wood Glue Ultimate is the most durable wood glue by gorilla. Its ultimate formula is 100% waterproof and incredibly strong. It is easy to use and easily cleanable with some water. It is one of the best for outdoor applications where temperature and moisture are issues. It is also helpful for indoor applications. Its ultimate formulation is sandable and paintable, and it dries the natural color.
Read More: Wood Glue Vs. Super Glue
Titebond 3 vs. Gorilla Wood Glue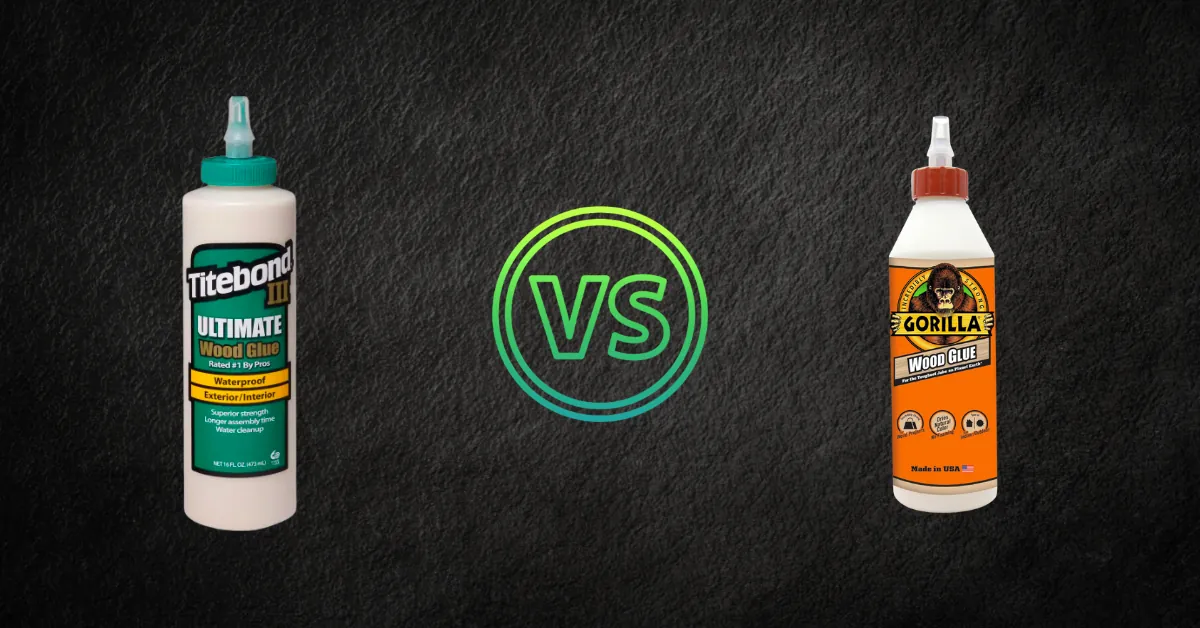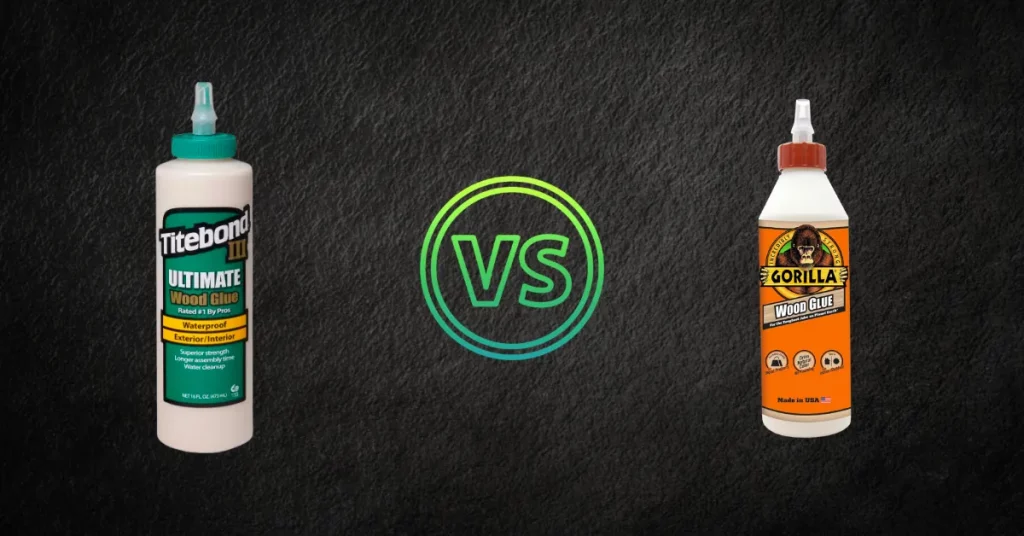 Difference Between Titebond 3 and Gorilla Wood Glue
Titebond III adjoins almost instantly, whereas gorilla wood glue takes some time to connect wood surfaces.
Gorilla glue wood works good on cross-grained lumber and titebond 3 works well on grained materials.
Gorilla wood glue has a lighter color than titebond 3. It is almost like wood color, so you will not notice any difference to your furniture after applying it.
Titebond III wood glue dries with a brown color. So, after applying it to a light colored surface, it will ruin the material's look. But you can apply it with dark color surfaces without any color issue.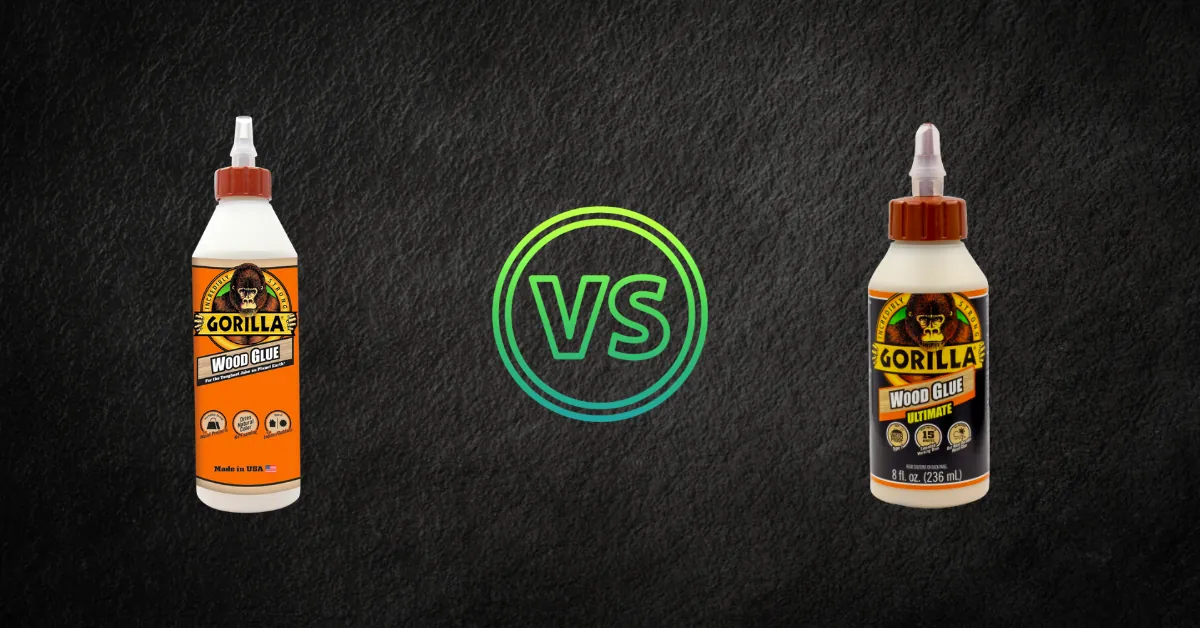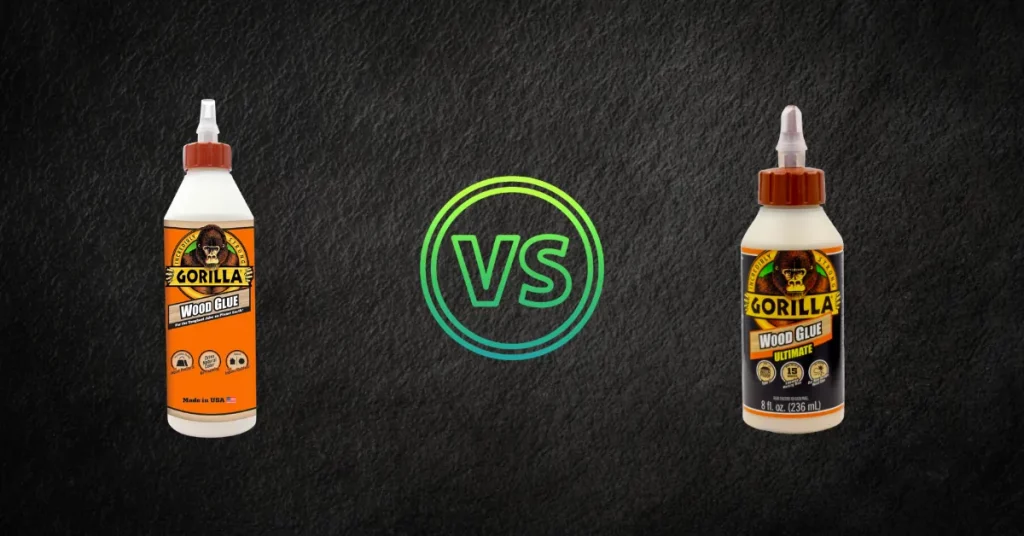 Read More: Gorilla Glue vs. Wood Glue
Titebond 3 vs. Gorilla Wood Glue vs. Ultimate
Titebond III ultimate wood glue, gorilla wood glue and gorilla wood glue ultimate, all of them are good options for woodworking projects based on different criteria. You have to choose the one best suits your need for your woodworking project. Let's discuss them and find the best one for you.
For joining heavy-duty materials, Titebond III is a better option than gorilla wood glue. Although gorilla wood glue provides a good strength, it can't take too much pressure. But it is the best option to use with lighter materials.
I would definitely suggest you to use gorilla wood glue if you are going to work on a small DIY wood project. Because it is comparatively less expensive than titebond 3 and gorilla glue works superb on lighter materials.
If you want your bond to last a lifetime than you should go for titebond 3 ultimate wood glue. As gorilla wood glue becomes stiffer as it dries, so you can't rely on its longevity.
We strongly advise using titebond over gorilla wood glue if the task calls for filling medium to big gaps. Additionally, gorilla wood glue is unsuitable for intensive wood-to-wood bonding jobs due to its lesser adhesive capacity.
Now if we compare gorilla wood glue with gorilla wood glue ultimate, then we will find both of them are similar, but gorilla wood glue ultimate is superior than simple gorilla wood glue. Gorilla wood glue ultimate claims that it is the glue which is 100% waterproof but gorilla wood glue is not ensuring it 100%. Also, gorilla wood glue ultimate is a superb for outdoor application because of its ability to handle temperatures or moisture.
Last Opinion
In most of the cases, Titebond III wins, but you can't say gorilla wood glue is bad. Sometimes gorilla wood glue ultimate is a good option than just gorilla wood glue. Which one you should use will depend on your needs. But remember, you should only use Gorilla Wood Glue for do-it-yourself projects, and Titebond III ultimate wood glue for heavy-duty woodworking projects.
Hope you like this article about Titebond 3 vs. Gorilla Wood Glue vs. Ultimate. Don't feel shy to leave a comment if you have any doubts on your mind.