Sikaflex is a well-known brand. It delivers the best quality to achieve high-level bonding on the surface.
When choosing the better one, You must know about the Sikaflex 252 vs. 221 comparisons first.
Sikaflex 252 is a one-component, moisture-cure formulated sealant with many good facilities.
The best thing is the excellent bonding strength that you get on various surfaces. It is non-conductive and non-corrosive.
On the other hand, Sikaflex includes weather resistance, shock resistance, and permanent bonding formula. Also, it is paintable and sandable too.
To understand the description of both Sikaflex 252 and 221 adhesives, check the details below.
Read More: Vulkem 45 SSL Vs. Sikaflex
Sikaflex 252 Vs. 221
What Is Sikaflex 252 Adhesive?
Sikaflex 252 is a one-component polyurethane adhesive. It has a moisture cure formula with extremely high strength and thixotropy.
Sikaflex is a renowned brand for industrial usage and other manufacturing applications. With excellent elasticity, it offers incredible gap-filling outcomes.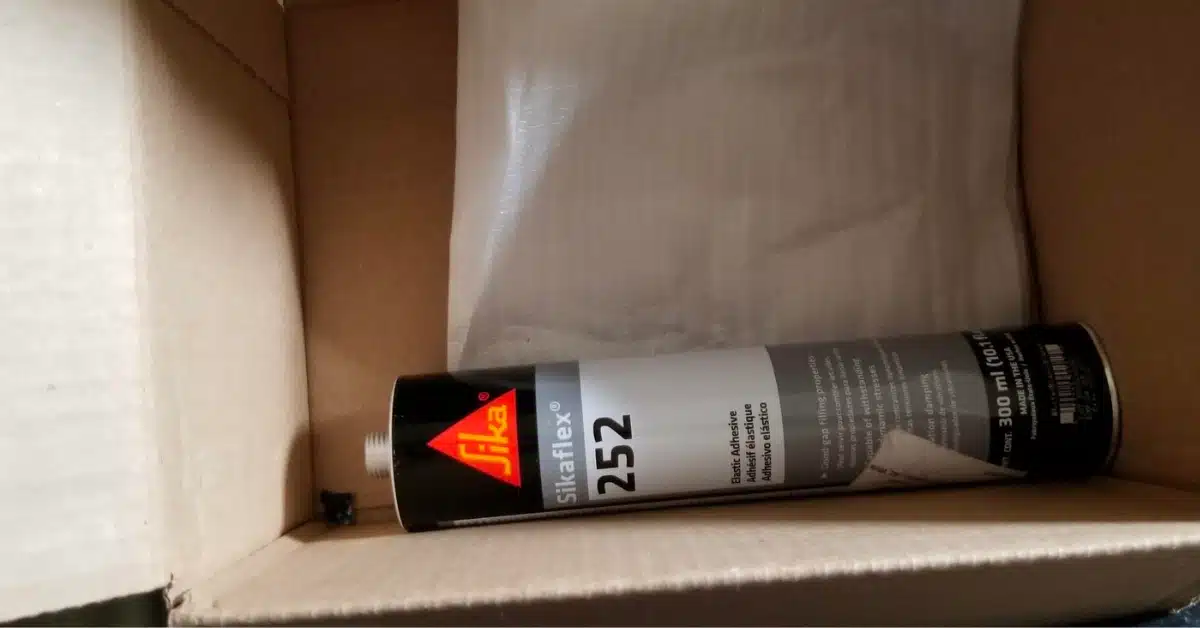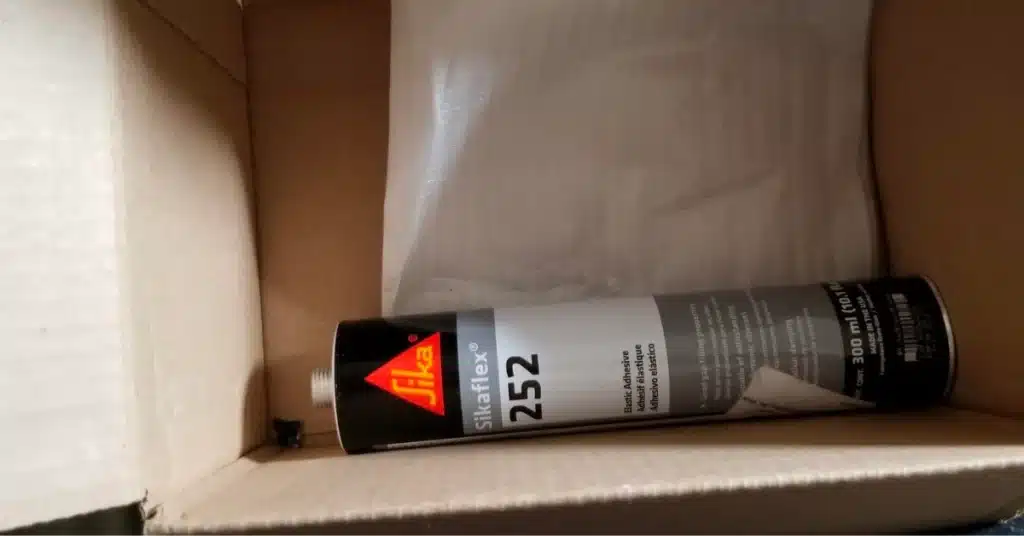 It removes traditional fastening systems like rivets, welds, bolts and screws as it has excellent strength.
You can use it on several surfaces, including metal, wood, sheet steel, aluminum, ceramic, plastic, etc.
Sikaflex 252 is best because it is non-corrosive, non-conductive, and has vibration-damping properties.
Moreover, it can be overpainted. It can withstand high dynamic stress. From manufacturing trucks and trailers to equipment, Sikaflex 252 is a clear choice. 
Read More: Sika Crack Flex Sealant vs. Concrete Fix
What Is Sikaflex 221 Adhesive?
Sikaflex 221 is a high-quality adhesive sealant. It has a non-sag and multipurpose formula that offers better results on the surface.
It is a polyurethane sealant that cures even on exposure to atmospheric humidity. It forms a durable bond on metals, wood, paint coatings, metal primers, ceramic, and even plastic.
Besides, Sikaflex can give a permanent elastic bond with excellent tear and cut resistance. It also has shock resistance.
So, to get high strength permanently, Sikaflex 221 is the one. Another good thing about Sikaflex is it is sandable, paintable, and weather-resistant.
Sikaflex is a well-known brand. Sikaflex 221 bonds permanently on several substrates. To get all these benefits on your project, you should get this sealant. It is a clear choice.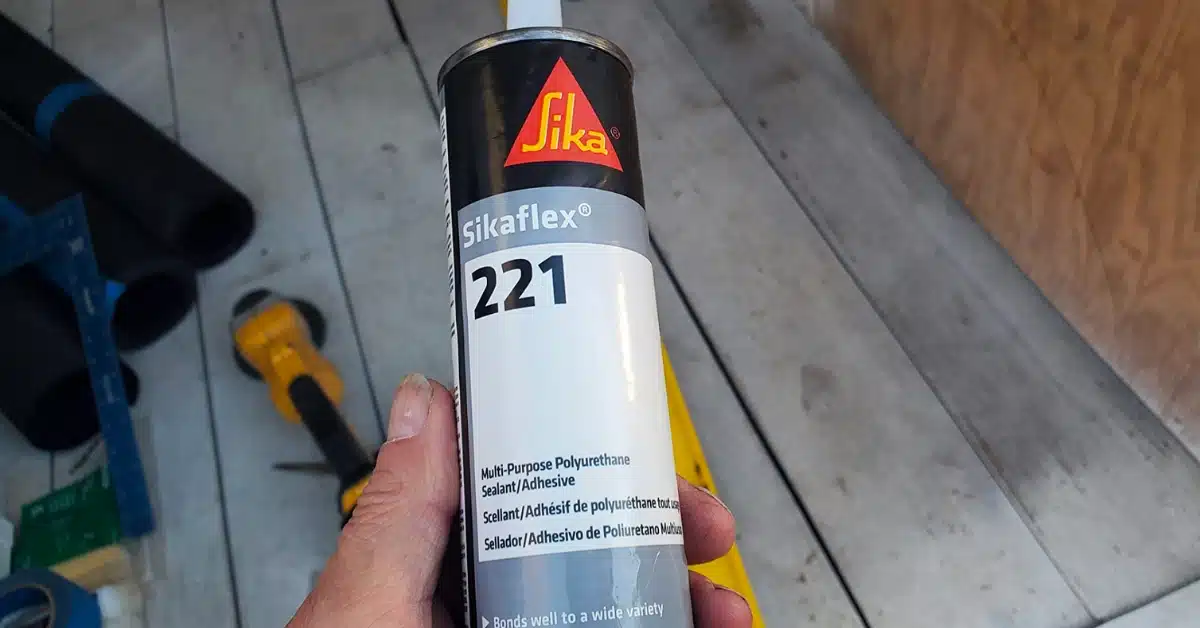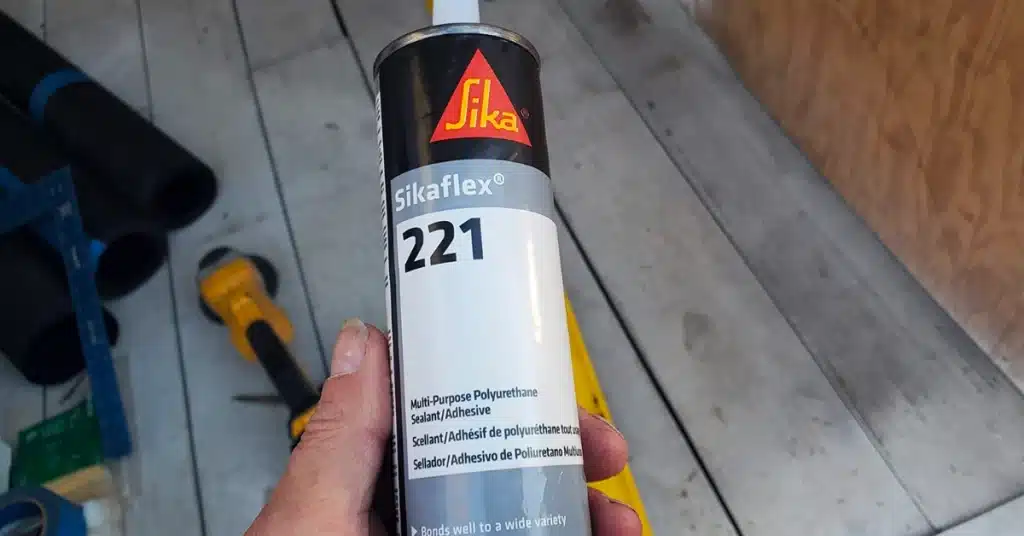 Read More: Sikaflex 227 Vs. 221
What Is The Difference Between Sikaflex 252 And 221? Which Is Better?
Sikaflex 251 and 221 are different products with different features. They both are helpful with various materials. But the main difference is their tensile strength.
The Sikaflex 251 has better tensile strength than the 221. So, if you want a better outcome regarding power, you should choose the 252 one over 221.
Otherwise, both are good-quality products. If you don't mind having a slightly compromised strength but permanent bonding, Sikaflex 221 is a good option too.
Choose according to your preference.
What is Sika Flex 221 used for?
Sikaflex 221 is used on multiple surfaces and for various purposes. It works great on metals, paint coatings, plastics, and ceramics. To get the permanent elastic seal, Sikaflex 221 is the best.

Is Sikaflex 221 permanent?
Sikaflex 221 provides permanent elastic bonds on various types of surfaces. It is a fast-curing adhesive with tear and cut resistance. 

What is Sikaflex 252 used for?
Sikaflex 252 is used for bonding floors, exterior and interior building components, and other manufacturing purposes. 
Last Opinion
Now that things are clear by the Sikaflex 252 vs. 221 comparisons, you can choose the better one for your job.
Although all the features are pretty similar, the tensile strength is slightly different from one another.
The Sikaflex 252 has better tensile strength. So, to get better bonding on surfaces, get the 252 one.
Otherwise, both products are pretty good for working on several materials. The 221 offers permanent bonding.
So, choose the right one for your job according to what kind of bonding you want on the surface.