Elastopatch and Alex Flex are two good-quality products for any sealing project.
But first, you must know all about Elastopatch vs. Alex Flex comparison to be sure which one to choose. 
Well, Elastopatch and Alex Flex are both great products. Elastopatch is a flexible compound that stays even after many days of drying. Also, it is water-resistant.
On the other hand, the Alex Flex sealant is a low-odor, flexible, water-resistant premium sealant for trim seals. It has sandability, ease of cleaning, and better-quality applications.
To know in-depth, get through all the details first. 
Read More: Alex Flex Vs. Alex Plus
Elastopatch Vs. Alex Flex 
What Is Elastopatch?
The Elastopatch is a flexible patching compound. It includes 50% more flexibility than any other ordinary one.
Not only that, but also it stays flexible for a long time, which makes it easier to use.
Elastopatch is suitable for textured surfaces. It is a ready-to-use product for exterior and interior use as it is water resistant. It quickly eliminates and fixes cracks.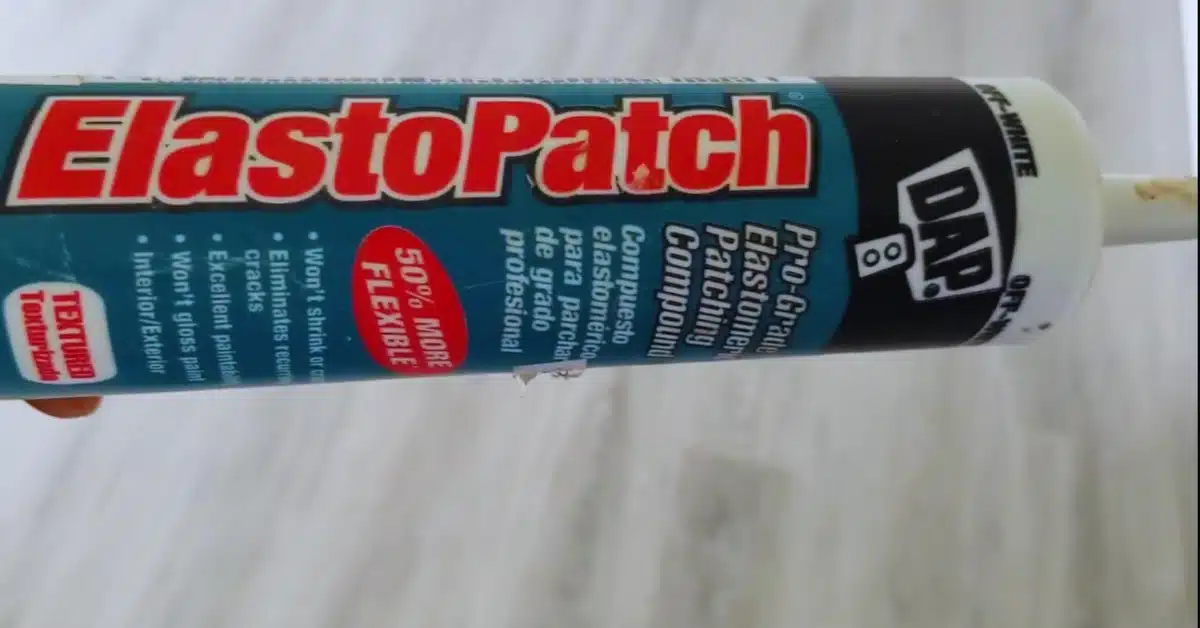 Besides, it has super paintability. It doesn't give a glossy finish that makes the surface look more professional.
Elastopatch comes in white. It is perfect for wood, brick, drywall, plaster, concrete, masonry, and other textured surfaces to give a permanent seal.
The product is famous for its maximum flexibility and easy-to-spread facility. The high performance of Elastopatch is ideal for reoccurring crack repairs.
To get a permanently flexible seal, the Elastopatch is undoubtedly value for money. 
Read More: Polyseamseal vs. Silicone
What Is Alex Flex?
Alex Flex is a premium molding and trim sealant. It comes in white, which becomes suitable for different types of surfaces.
Alex Flex is also famous for providing maximum adhesion and flexibility.
This product is suitable for offering crack-proof seals with a fast paintability facility. It doesn't provide a shiny paint effect; that is a good sign.
Moreover, the high performance of this sealant secures a fast-drying facility. It is easy to work into seams and easy to clean as well.
To get a leak-proof seal, this product is the best. It provides a washable flexibility feature that is great to work with.
Alex Flex includes cured sealant mold and mildew resistance. It offers a 100% waterproof seal on wood, PVC, and composite.
For both interior and exterior uses, Alex Flex works excellently.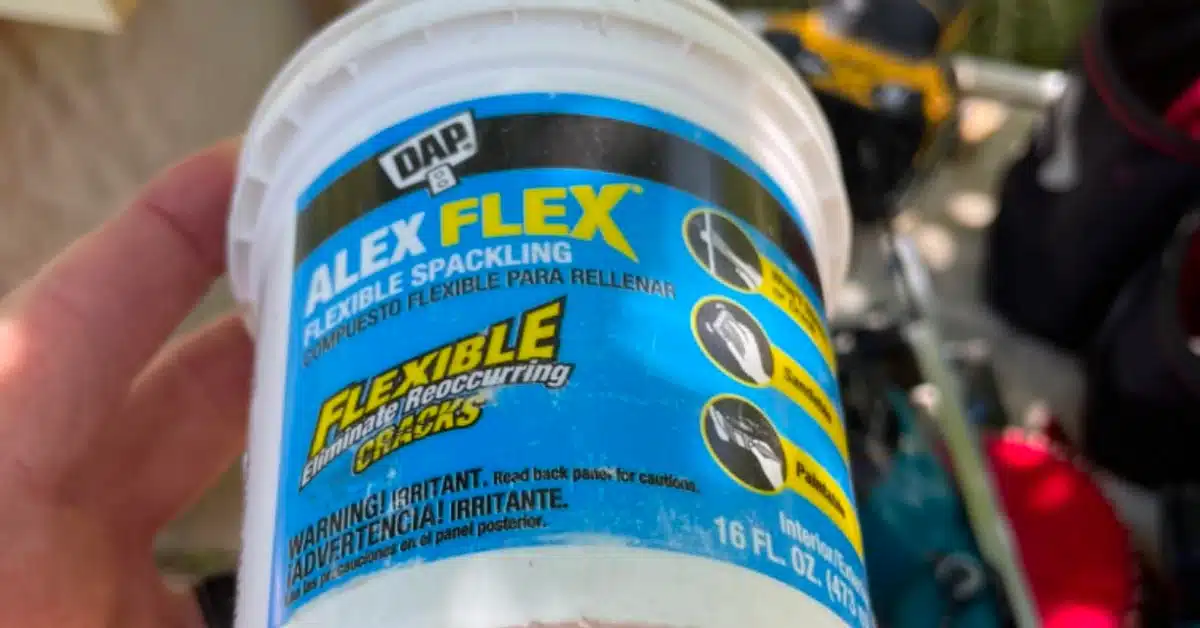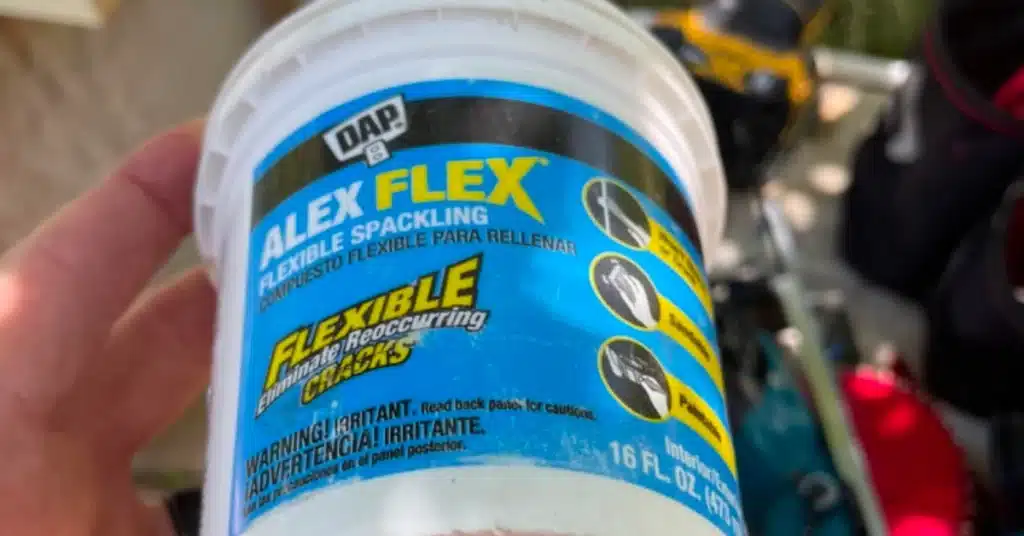 Furthermore, it is paintable in only 30 minutes. It has a quick water cleanup facility too. Also, it has a 60-year warranty.
So, if you want a quick and permanent repair, go for the Alex Flex sealant.
What Is The Difference Between Elastopatch And Alex Flex?
Elastopatch and Alex Flex are two different types of sealants. It has many similar features, like both are water resistant. They provide crack-proof seals on several surfaces.
Also, they come in white and are easy to use. They do not shrink after drying. Both are flexible and ideal for exterior and interior seals.
However, they have other features that don't match. For example, Elastopatch is not easy to clean like the Alex Flex.
Moreover, Elastopatch is not sandable. But the Alex Flex is sandable. Alex Flex includes low odor that suits many users.
But Elastopatch doesn't have this feature. It has an odor that probably irritates some users. But Elastopatch is affordable, unlike Alex Flex. Alex Flex is expensive but with some great qualities.
So, if the price doesn't matter, go with the Alex Flex sealant. It has more good features than Elastopatch. 
Read More: Alex Flex Vs. Alex Plus
What Is Elastopatch Used for?
Elastopatch is a smooth, flexible patching compound that provides high-quality performance. 
It is used on brick, drywall, masonry, plaster, and more to give them a permanently flexible seal and remove cracks. 

What Is Alex Flex Used for?
Alex Flex is a water-resistant sealant with a low-odor formula to eliminate reoccurring cracks. It dries fast, is flexible, and provides a professional finish. 
Last Opinion
As you now know all about Elastopatch vs. Alex Flex, you can choose the best for your project. 
Alex Flex has better qualities and features than Elastopatch. You need to know about the features and understand whether it will suit your sealing job.
Elastopatch is also a good option at a lower budget. So, if you want an excellent sealant on a budget, go with the Elastopatch one.
And if you want better quality on the surface, Alex Flex is undoubtedly the better one. Choose accordingly, and you will get the best results for sure.