To choose the ideal one between Gorilla glue and epoxy glue, you must know their characteristics, features, and all the other good and bad things. Here, we will discuss Gorilla glue vs. epoxy to help you choose better.
Gorilla glue and epoxy are the two strong adhesives out there. They are unique in their work. But they work differently. That's why you must know what type of glue you need for your project. Gorilla glue is the instant one to dry, and epoxy is suitable for a solid bond. Epoxy is much stronger than epoxy.
To know more, check out the explanation here. 
Read More: Krazy Glue Vs. Gorilla Glue
Gorilla Glue Vs. Epoxy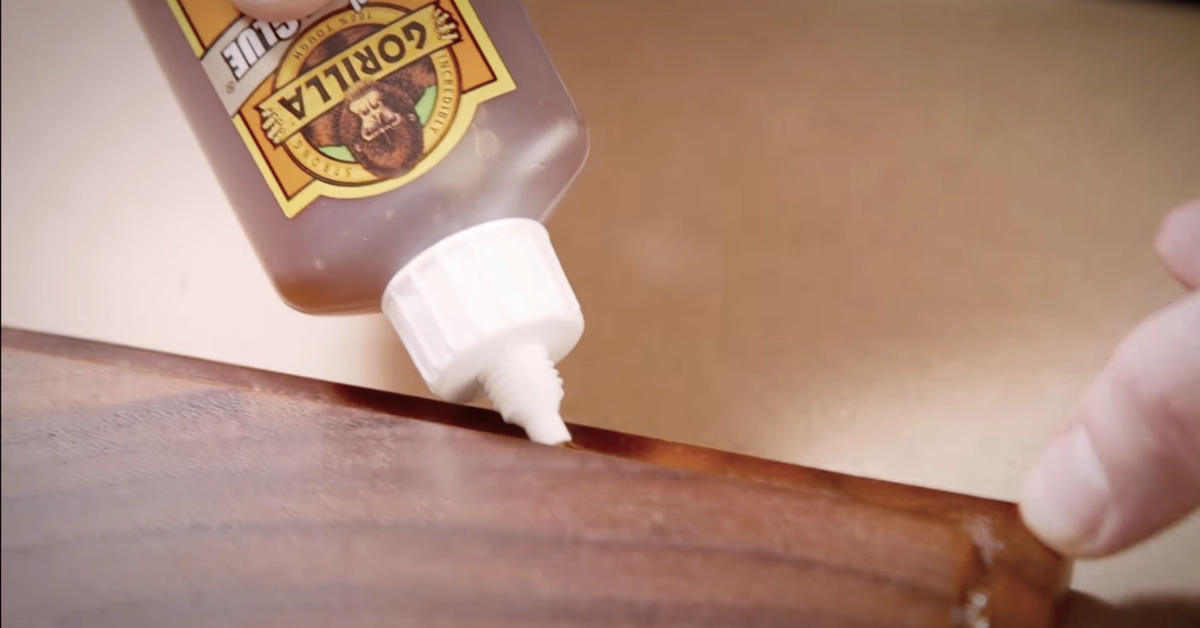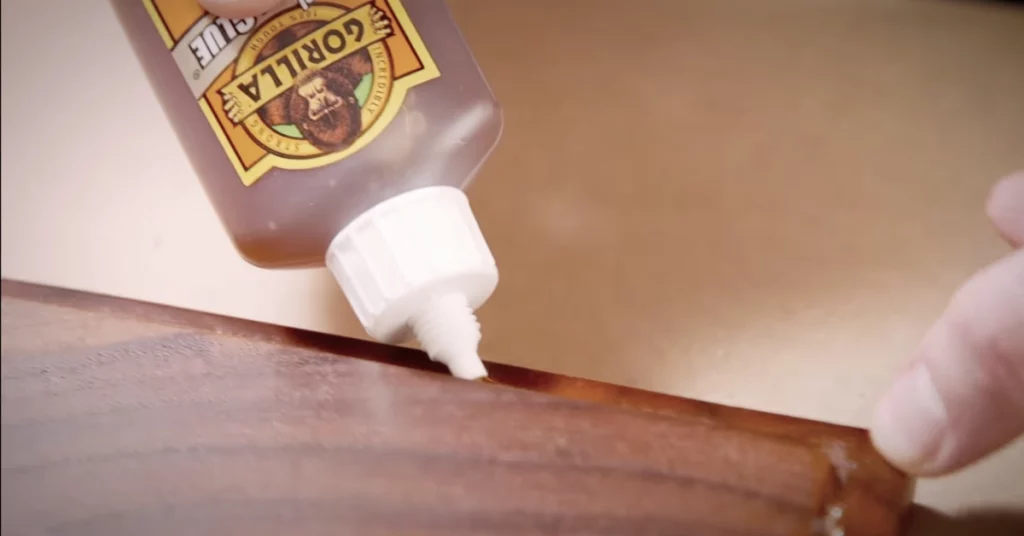 About Gorilla Glue
Gorilla glue is an American brand of polyurethane glue. Gorilla is the brand name. It has other products like epoxies, tapes, and similar other adhesives. Gorilla glue is best used for household appliances, kitchens, doors, windows, gutters, bathrooms, cables, light fixtures, countertops, and filling gaps.
Besides, Gorilla glue is famous for providing a great bond with much durability and a gap-filling facility. Moreover, the glue is versatile, solvent-resistant, 100% waterproof, and has high-temperature resistance. With incredible strength, you can bond anything to everything with this adhesive.
Another good quality is Gorilla glue sets fast and remains flexible after several washes. To get a flexible and permanent bond, Gorilla glue is the best for any project.
About Gorilla Epoxy Glue
Gorilla epoxy glue is a permanent, and strong adhesive. It is ideal for a lot of automotive as well as household repairs. You can use it as a gap-filler or to bond wood, aluminum, steel, ceramic, stone, brick, PVC sheet, glass, plastics, and concrete. 
Read More: E6000 Vs. Gorilla Glue
Is Gorilla Epoxy Stronger Than Gorilla Glue?
Choosing a suitable adhesive is more critical than selecting the strong one. Not every glue is ideal for every task. So, it's necessary to know the better one for your project. As long as you are using suitable glue, it is good enough to get a better outcome.
When talking about Gorilla epoxy and Gorilla glue, both are solid enough to provide stronger bonds to the surfaces. However, epoxy glue has more strength than Gorilla glue. To get a stronger bond, use Gorilla epoxy glue to get the best results.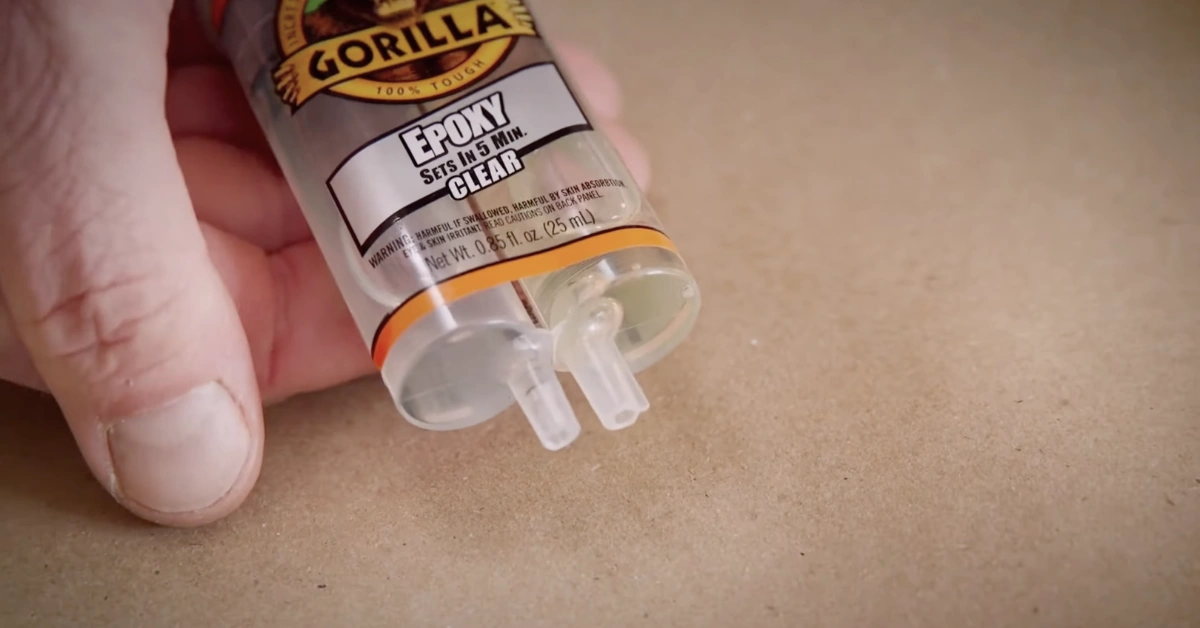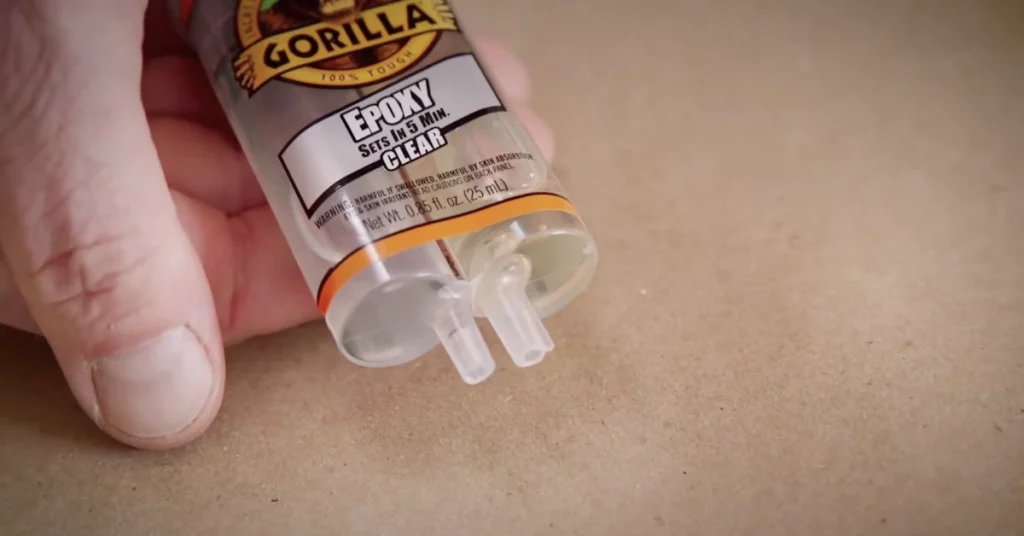 What Is The Comparison Between Gorilla Glue And Gorilla Epoxy?
Gorilla Epoxy and Gorilla glue are not the same. Several features make them unique. Let's discuss it more here.
Strength
Every glue has its tensile strength and material strength for good adhesion. Gorilla glue is powerful in tension strength. But Gorilla epoxy is stronger because it can penetrate deeper. So, Gorilla epoxy is stronger than Gorilla glue.
Drying Time
Gorilla glue is an instant one. It takes 10-45 seconds to set and dry. On the other hand, epoxy glues can cure within 30 minutes. Leave it for 24 hours to reach its full strength. So, Gorilla glue is faster in this sense. Go for gorilla glue if you want an instant fix.
Adhesion
Different types of glues have different adhesion levels. For example, epoxy glue can give better adhesion to plastics.
So, when it's about gorilla glue vs epoxy for plastic, epoxy is better.
Besides, when talking about gorilla glue vs epoxy for metal, Gorilla glue is the best as it is solid and fast-drying.
Lastly, for wood, Gorilla epoxy glue is the one you need. So, for gorilla glue vs epoxy for wood, the gap-filling, two-part Gorilla epoxy is what you should choose for a stronger bond.
To know more about Gorilla glue, check the comparison between Gorilla glue and wood glue. 
Read More: JB Weld Vs. Gorilla Glue
Can Gorilla Glue be used as epoxy? 
You can use Gorilla epoxy glue as it is permanent, solid and versatile on multiple surfaces. 

What is stronger Gorilla epoxy or Gorilla Glue on plastic?
Any good-quality two-part epoxy is stronger than Gorilla glue. So, Gorilla epoxy is the strong one and suitable for all types of situations. 

Is Gorilla epoxy permanent?
Gorilla epoxy glue is a two-part adhesive with permanent bond. So, you should be careful while using it as it is tough to remove. 

Is Gorilla Glue a permanent adhesive?
Gorilla glue is a multi-purpose and permanent adhesive. It is easy to use on different projects, including indoor and outdoor ones. 
Last Opinion
As you already know about epoxy and Gorilla glue, you can choose the one you want. Get all the facts about Gorilla glue vs. epoxy, then select the best one for your project. It's better to research the products before buying.
This is how you can get the best results that you want.