Polyseamseal and Silicone are both versatile sealants to repair cracks and breaks. Both of them have some unique features that make these sealants perfect for their respective works.
However, when it comes to choosing one of these sealants for repairing something you need to repair, confusion may arise about which one to choose and what not to.
I have talked about Polyseamseal vs. Silicone in detail in this article so that you know on which material or surface they work best. This will help you to make the right buying decision.
Read More: Dynaflex 230 Vs. Silicone
What Is Polyseamseal?
Polyseamseal is a premium-grade multipurpose adhesive sealant that is used for a number of sealing and bonding applications. From sealing gaps and crack to repairing joints, and seams, it can be used for various purposes.
Having the strength of an adhesive and the sealing power of a caulk, this sealant is the perfect choice for repairing a wide range of materials with excellent adhesion.
Also, as it is water resistant, Polyseamseal is durable as well.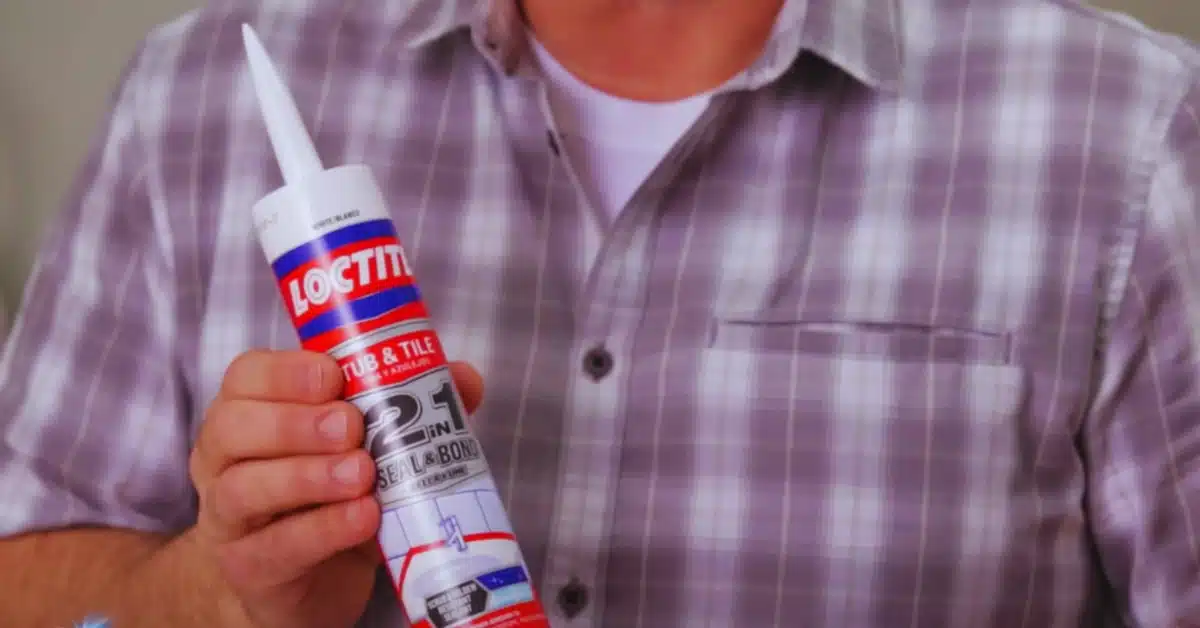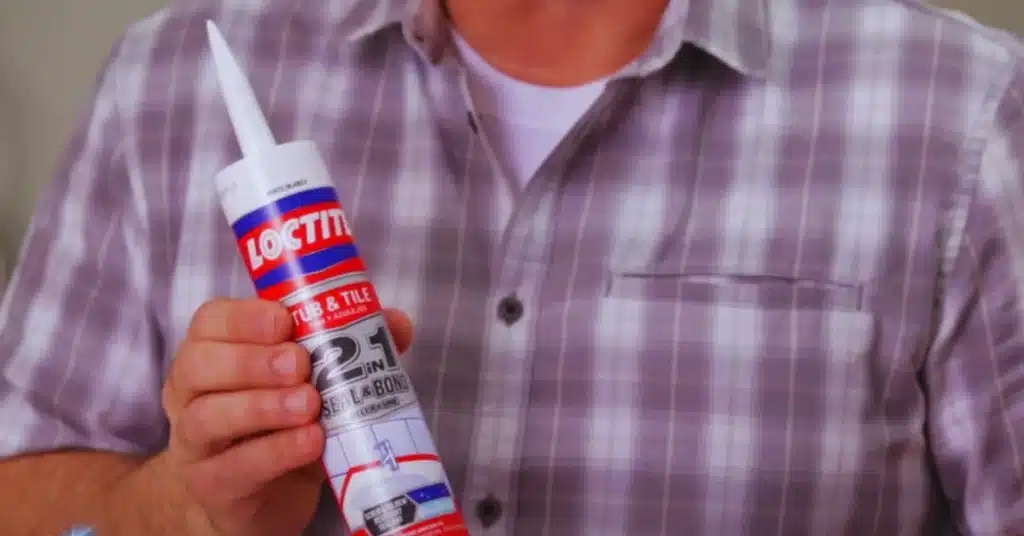 What Is Silicone?
Silicone is a type of liquid sealant that is known for its high adhesive capabilities. It doesn't matter if you use it on glass, metal, ceramics, or plastic; this sealant provides excellent adhesion.
Made from silicone polymers, fillers, and additives, this adhesive ensures elasticity and stability in any temperature and hence, provides extended durability.
Read More: Dap AMP Vs. Silicone
Polyseamseal vs. Silicone | Comparison Table
Here is a summary of the prominent differences between Polyseamseal and Silicone. Take a quick glance.
| | | |
| --- | --- | --- |
| Properties | Polyseamseal | Silicone |
| Glue Composition | Water-based acrylic sealant | Silicone polymers, fillers, and additives |
| Compatible Material | Ceramic, Porcelain, Glass, Fiberglass Composites, Enamel, Aluminum, Stainless Steel, Wood, Wallboard, and Some Plastics | Leather, Vinyl, Canvas, Textiles, Foam, Reinforced Polyester, Rubbers |
| Curing Time | 24-hours | 30min to 1-hour |
| Flexibility | Flexible | Highly Flexible |
| Paintable | Yes | No |
| Easily Washable | Yes | No |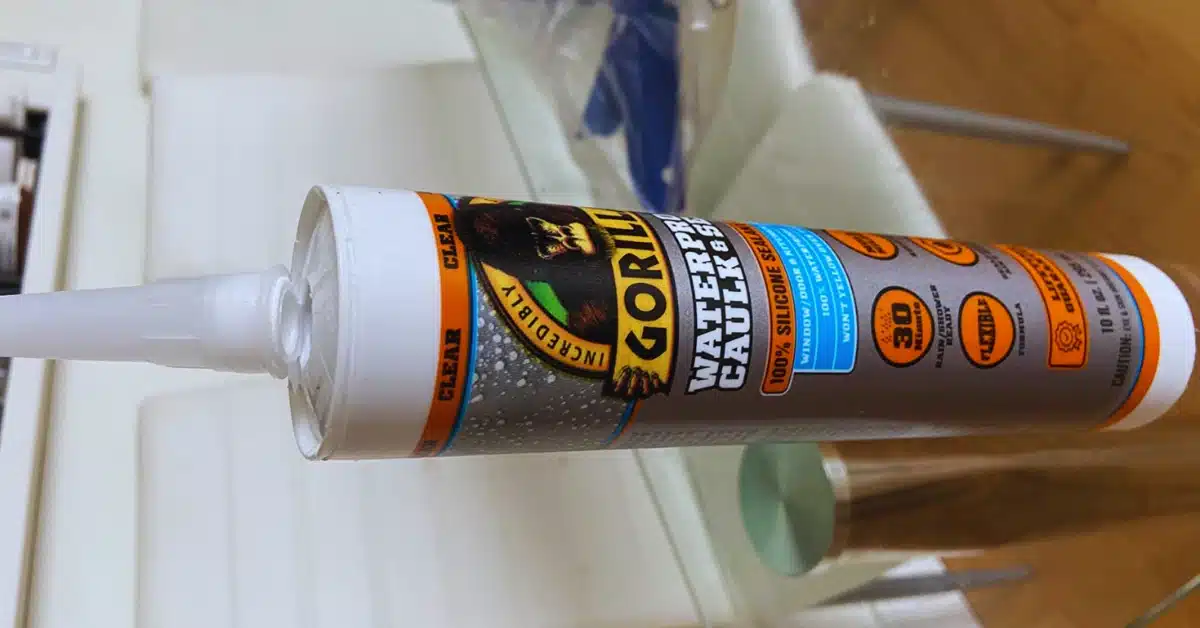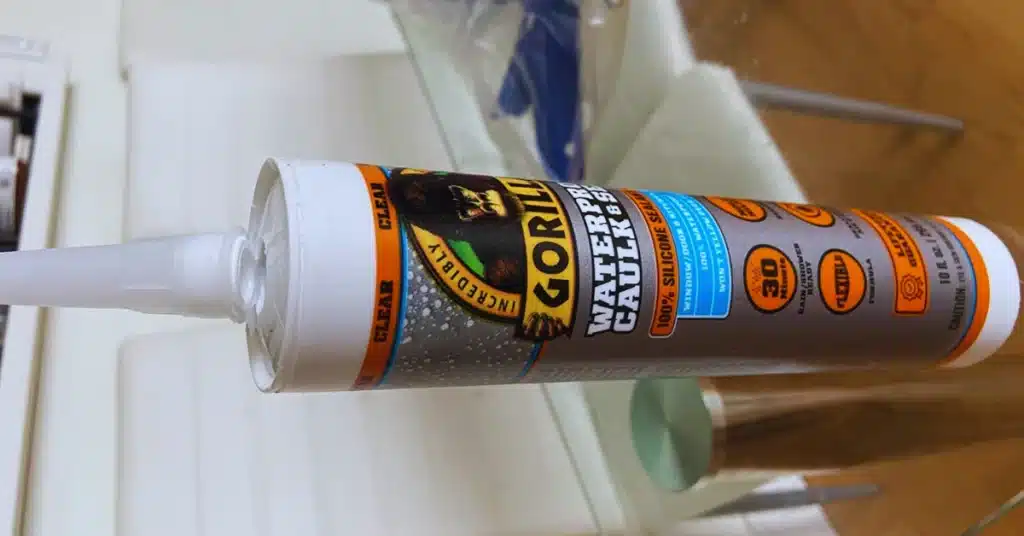 Read More: Elastomeric Caulk Vs. Silicone
How is Polyseamseal Different From Silicone?
I have also discussed all the differences between Polyseamseal and Silicone in detail so that you learn more about them and understand which one you need.
Compatible Material
Polyseamseal and Silicone are both sealants with incredible adhesion. However, as they are made from different materials and have different characteristics, they are suitable for particular materials rather than the same.
For starters, Polyseamseal is a water-based acrylic sealant that is the perfect choice for sealing projects in kitchens and bathrooms.
It doesn't matter if you are working on ceramic, porcelain, glass, fiberglass composites, enamel, aluminum, stainless steel, wood,, wallboard, and some plastics; this sealant will work its magic.
On the other hand, as Silicone has a composition of Silicone polymers, fillers, and additives, it is the right choice for leather, vinyl, canvas, textiles, foam, reinforced polyester, rubbers, glass, metal, ceramics, and plastic.
Curing Time
Curing time or drying time is yet another aspect that draws a difference between Polyseamseal and Silicone.
Because of its composition, durability, and flexibility, Polyseamseal takes around 24 hours to dry down completely.
However, Silicone takes just 30 min to 1 hour to dry down. It gives you the freedom to use the product (on which you used the sealant) quickly.
Paintable
If you want, you can paint over Polyseamseal to match it to the surrounding area. But you need to allow the sealant to dry first.
On the other hand, Silicone Is not paintable and, therefore, might stand out as a sore to your beautiful surface.
Read More: GE Advanced Vs. Supreme Silicone
Last Opinion
From the Polyseamseal vs. Silicone discussion, it is very much clear that, even though they both are sealants, they work very differently and also on various surfaces.
However, because of their unique compositions, both these sealants are excellent for their own work.
Just figure out why you need the sealant and then buy the product you need from Polyseamseal or Silicone. The correct sealant will ensure amazing results.