If you are confused about choosing between Elastomeric and silicone caulk, you need to go through all about Elastomeric vs. Silicone comparison.
Well, Elastomeric sealant is a suitable product for more significant projects like construction and industrial work. On the other hand, silicone sealant is ideal for smaller projects like household repairs.
If you want to know more about these two products to choose better, get through all the information below.
Read More: Gutter Sealant Vs. Silicone
Elastomeric Caulk Vs. Silicone
About Elastomeric Caulk
An elastomeric caulk is a flexible patching compound. It is a suitable sealant for smooth surfaces.
The unique feature is it remains flexible for a long time. So it will be easier to adjust the position if needed.
Moreover, it eliminates and repairs any reoccurring cracks. You can use it on wood, brick, drywall, plaster, concrete, and masonry.
The Elastomeric caulk is ready to use. It is a mastic containing elastomeric bitumen with absorb-free fibers, volatile solvents, mineral fillers, and more.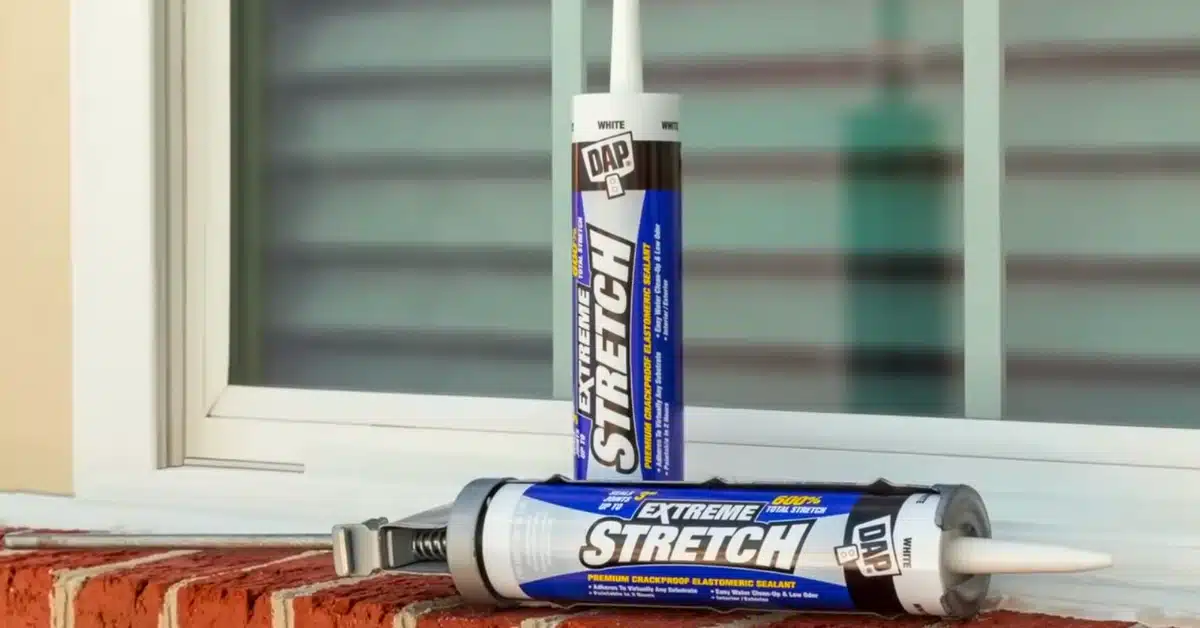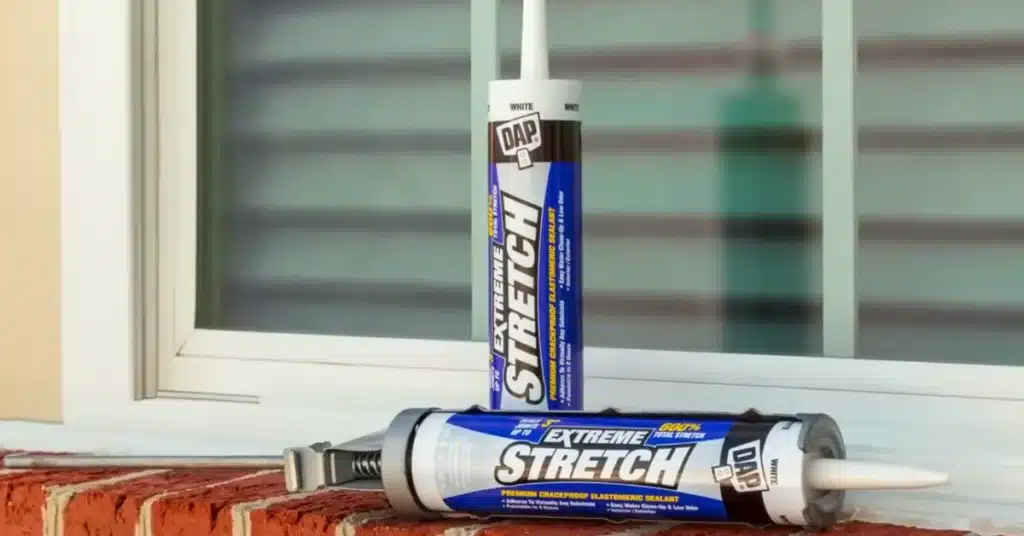 Also, it is suitable for both exterior and interior uses. It has a waterproofing protection facility. This facility increases when used with RESISTO membranes and waterproofing strips.
It is also used for filling cracks and joints. With its high performance, this elastomeric caulk is an excellent option for permanently flexible fill.
Lastly, it includes superior paintability. It doesn't gloss or flash paint. Overall, it is a perfect solution to get a professional finish.
About Silicone Caulk
Silicone caulk is a clear, waterproof sealant. It is a sealant that can be used for professional and household activities.
Sealants like this are highly resistant to temperature, weather, chemicals, and water. So, it becomes suitable for both interior and exterior projects. And that makes it a versatile caulk.
Calling it versatile means using it for several applications like repairing windows, door frames, vents, shoes, boots, toys, weather-stripping, fireplace doors, and much more.
Materials like glass, wood, ceramic, fiberglass, ABS, stainless steel, vinyl tile, aluminum, granite, plastics, and rubbers are suitable ones to use silicone sealant on them.
Silicone sealant is a waterproof sealant and suitable for any gap-filling process. It is also a flexible sealant that you can easily use. It has extreme temperature resistance.
It is a multipurpose caulk that has much flexibility and impact resistance. But it is not paintable. Also, it isn't suitable for contact with oil-based caulking, fillets impregnated with oil, polysulfide, tar, and asphalt.
Also, make sure you don't use this silicone caulk on cement, concrete, marble, iron, limestone, copper, brass, zinc, and more.
But it is aquarium-safe. For any peeling, cracking, or shrinking repairing projects, silicone sealant is the best.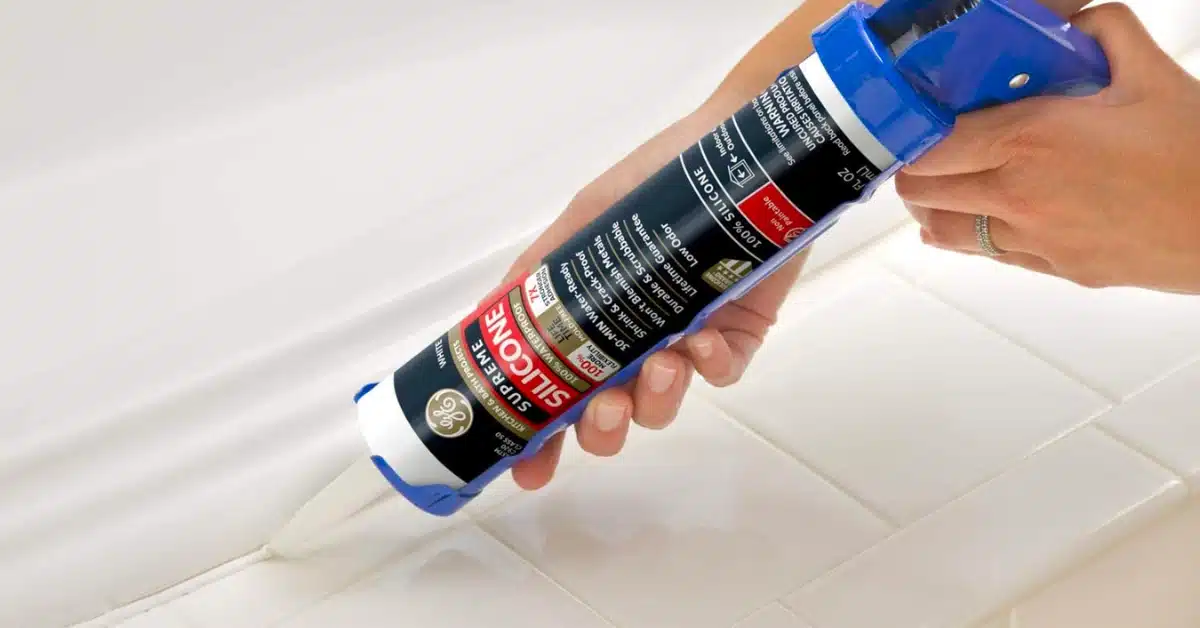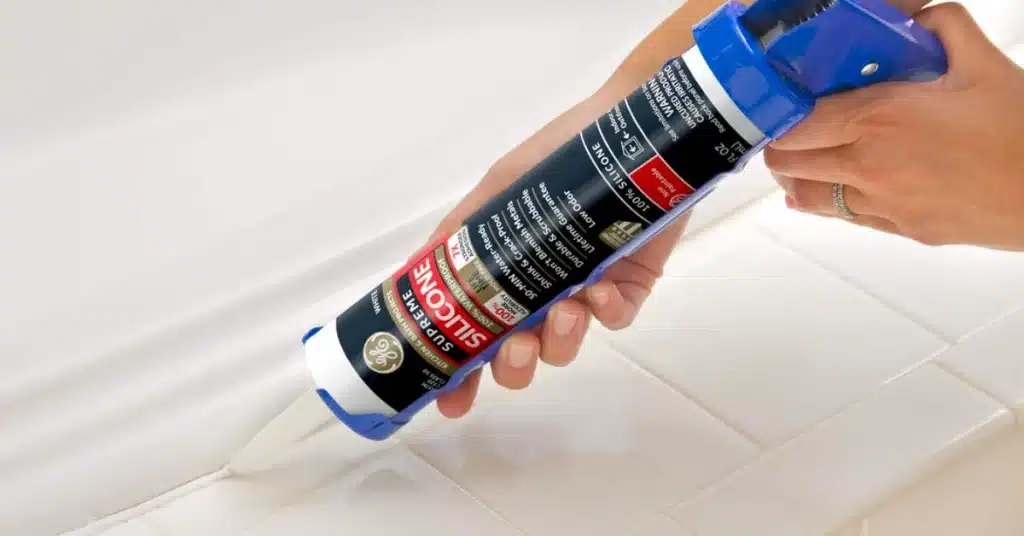 Read More: Polyseamseal vs. Silicone
What Are The Differences Between Elastomeric And Silicone Caulk?
Elastomeric and silicone caulk have some similar features. But they are two different products. They have identical facilities, like both are flexible, easy to use, and polymer sealants.
But they have some significant differences, like the elastomeric caulk is more flexible than the silicone one. Also, elastomeric can stretch without damaging the sealing.
The main difference between these two products is that elastomeric caulk has an excellent resistance to weathering.
So, it becomes suitable for both indoor and outdoor projects. It is also a better option for industrial applications.
On the other hand, the silicone caulk is suitable for use at high temperatures and protects the surface from UV radiation. It can withstand extreme weather conditions, too.
Elastomeric caulk is a versatile one because it can adhere to a variety of substrates like wood, metal, concrete, and other materials like that.
But you cannot use the silicone caulk on this kind of material. Silicone sealant is more suitable for non-porous materials.
Moreover, silicone caulk has better resistance to extreme temperatures than Elastomeric ones.
So, if you want to use it for outdoor projects and keep it protected from sunlight, go for the silicone one.
But if you want to use a sealant for professional and construction uses, the Elastomeric caulk is the better option.
What is elastomeric caulk used for?
Elastomeric caulk is used for sealing gaps and joints in construction. It's flexible, ideal for waterproofing, and perfect for areas prone to movement or moisture, both indoors and outdoors.
Is silicone caulk elastomeric?
Yes, silicone caulk can be considered elastomeric to a certain degree.
Silicone caulk is known for its flexibility and ability to stretch and contract in response to temperature fluctuations and structural movement.
While it might not be traditionally classified as "elastomeric," it shares many similar properties.
Silicone caulk is an excellent choice for applications requiring flexibility and durability, particularly when sealing joints around windows, doors, and plumbing fixtures.
It's resistant to moisture, heat, and UV radiation, making it suitable for both indoor and outdoor use.
Last Opinion
As you know all about the Elastomeric vs. Silicone caulk comparison, you can follow the details of this article to decide which one to use for your project.
Ensure you read all the information and reviews to select the best one for your job. And hopefully, you will get the desired outcome that you want.