The problem of leaky roofs, pipes, and gutters can be frustrating and expensive for homeowners. Fortunately, there are products on the market that can effectively and quickly stop leaks. The two most popular options are Leak Stopper and Flex Seal.
Leak Stopper is best suited for large roof leaks or large surface areas, as it is designed to cover large surfaces. Flex Seal, however, may be a better option if you need to seal a leak on a boat, pipe, or other surfaces because it can be used on numerous surfaces.
In this article, I will compare leak stopper vs flex seal and give you an idea of which is the best option for stopping leaks.
Read More: Flex Shot Vs. Flex Seal
Read More: Leak Lock Vs. Loctite
Leak Stopper Vs. Flex Seal
Overview of Leak Stopper
Leak Stopper is a rubberized spray that seals a variety of surfaces against leaks. The product is designed to prevent leaks in your home and prevent water damage. Both wet and dry surfaces can be treated with the spray, and it is said to be effective even during extreme weather conditions. Since it can cover a large area, it is often used for roof repairs.
Pros of Leak Stopper
Designed to cover large areas.
Suitable for extreme weather conditions.
Suitable for wet and dry surfaces.
Cons of Leak Stopper
Color options are limited.
It may take several coats to fully seal a leak.
It can be messy to apply.
Overview of Flex Seal
Flex Seal stops leaks by brushing, rolling, or spraying liquid rubber onto surfaces. It's advertised as a leak sealer for roofs, pipes, gutters, and boats. The Flex Seal is available in different colors and can be applied to metal, wood, and plastic surfaces.
Pros of Flex Seal
Useful in a variety of situations.
Suitable for a wide range of surfaces.
Different colors are available.
Cons of Flex Seal
Leaks may require several coats.
Extreme weather may reduce effectiveness.
Can be messy to apply.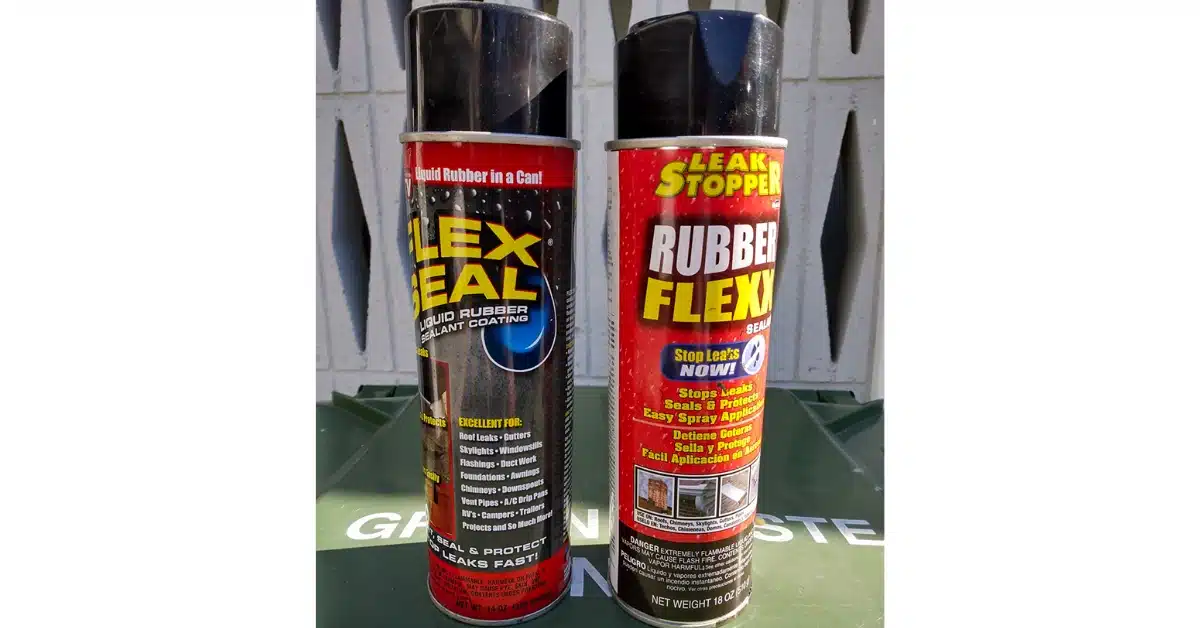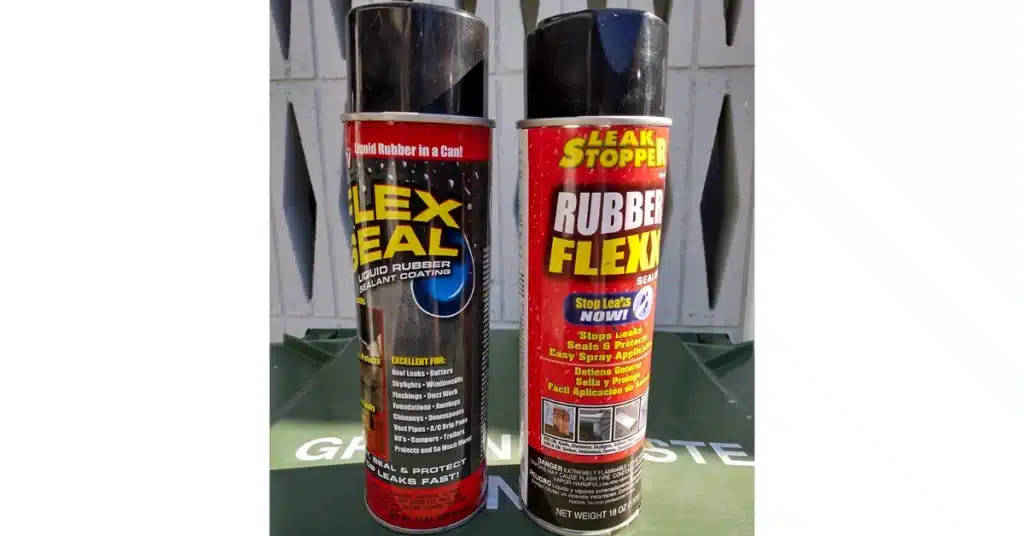 Read More: Plasti Dip Vs. Flex Seal
Comparison Between Leak Stopper and Flex Seal
Leak Stopper and Flex Seal are both products that are intended to eliminate leaks quickly and efficiently. In spite of this, there are some differences between the two products.
Application Method
Rubber sealants, such as Flex Seal, can be brushed, rolled, or sprayed onto surfaces, while rubberized sprays, such as Leak Stopper, can be applied to wet or dry surfaces.
Coverage Area
Unlike Flex Seal, which can cover a wide range of surface areas, Leak Stopper covers large surfaces and is often used for roof repairs.
Curing Time
Flex Seal curing time can vary depending on various factors, while Leak Stopper full curing time is typically 24 to 48 hours.
Weather Conditions
In extreme weather conditions, Leak Stopper is most effective, while Flex Seal may be less effective.
Versatility
Compared to Leak Stopper, Flex Seal works on a broader range of surfaces, including metal, wood, plastic, and more. Other surfaces may not be suitable for Leak Stopper, which is typically used for roof repairs.
Color Options
There are several colors available for Flex Seal, while there are only a few colors available for Leak Stopper.
It is ultimately up to the specific application and personal preference to decide between Leak Stopper and Flex Seal. Reviewing reviews and comparing the specifications of products will help you make an informed decision.
Read More: Semco Liquid Membrane Vs. Flex Seal
How Long Does It Take a Leak Stopper to Cure?
Leak Stopper full curing time varies depending on several factors, such as temperature, humidity, and coating thickness. Leak Stopper usually takes 24-48 hours to cure completely.

Can Leak Stopper Be Applied to Wet Surfaces?
Yes, Leak Stopper can be applied to wet surfaces.

How Long Does Flex Seal Last?
Flex Seal's longevity can vary depending on various factors, such as the surface it is applied to, the weather conditions, and its thickness. According to the manufacturer, Flex Seal will not crack, peel, or lose its adhesion for a number of years.
Last Opinion
Flex Seal and Leak Stopper both stop leaks. However, they each have their own advantages and disadvantages, as well as their effectiveness varies according to the application.
You should consider the surface type, weather conditions, and color options before sealing any surface. By comparing the features of each product, you can determine which one is the best fit for your needs. Here, I tried to help you in that matter by comparing leak stopper vs flex seal.