There are hundreds of gasket adhesives available in the market. However, not all of these are well-performing or come with a great price.
If you are looking for the best gasket sealant for your car engine at a great price, you have come to the right place.
Here, I have compared two of the most efficient gasket adhesives, Hondabond vs. Permatex Form a Gasket 2, for you so that you know which of them is better.
Go through the comparison and determine which of these would be the right choice for your vehicle.
Read More: Loctite Vs. Permatex Threadlocker
Hondabond vs. Permatex Form a Gasket 2
Even though both the Hondabond and Permatex Form a Gasket 2 are gasket adhesives, there are some major differences between them. I have summarized these differences for your better understanding.
Go through the table below for a quick glance.
Summary of The Differences
| | | |
| --- | --- | --- |
| Properties | Hondabond Gasket | Permatex Form a Gasket 2 |
| Used For | .Automotive | Aviation and Automotive |
| Application | For use in areas not requiring solid gaskets | For sealing cut gaskets and stamped parts |
| Drying | Semi-Drying | Slow-Drying |
| Heat Resistance | Up to 600°F | Up to 400°F |
| Cure Time | 16 hours | 24 hours |
| Price | A Bit Higher | Moderate |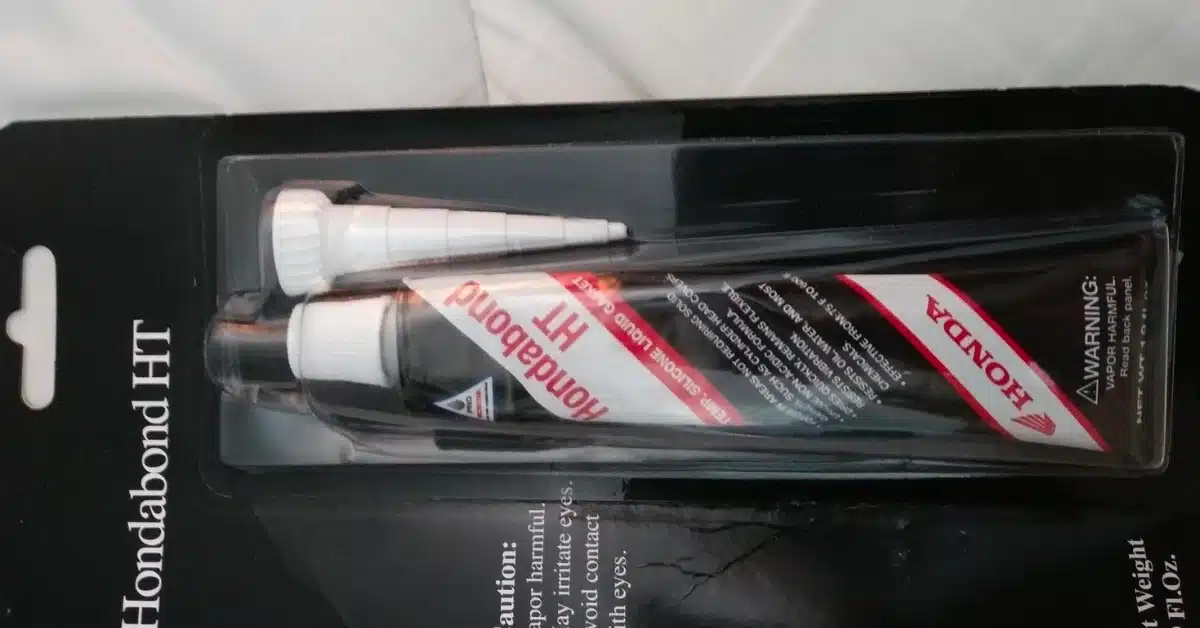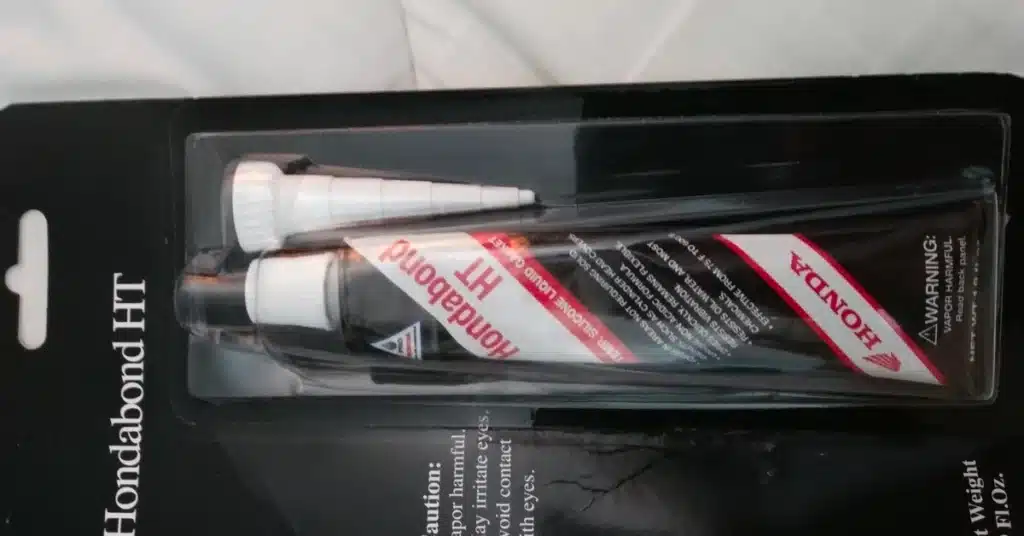 What Are The Differences Between Hondabond and Permatex Form a Gasket 2?
Now that you know the differences between these two gasket adhesives let me explain them in detail for an in-depth understanding.
Used For
When it comes to uses, there is a notable difference between the Hondabond and Permatex Form a Gasket 2 adhesives.
Even though they both are gasket adhesives, Hondabond is specifically used in areas that don't require any solid gaskets.
You can use it on any type of automobile engine without any hesitation.
However, Permatex adhesive is made for both Aviation and Automotive engines and is mainly used for sealing cut gaskets and stamped parts.
Be it a plane engine or your car's; you can use it for a strong gasket adhesion without any issues. 
Read More: Permatex the Right Stuff Grey vs. Black
Heat Resistance
As you are using these gasket adhesives for a car engine, their heat resistance level matters. And when it comes to heat resistant capability, there is a significant difference between Hondabond and Permatex Form a Gasket 2.
For instance, Hondabond is a high-temperature gasket adhesive. It means that this adhesive can tolerate high heat (up to 600°F) to provide a strong and secure adhesion in the engine gaskets.
However, it's not the same when it comes to Permatex adhesive. This sealant can withstand just 400°F of heat and might melt off quickly, affecting the gasket adhesion.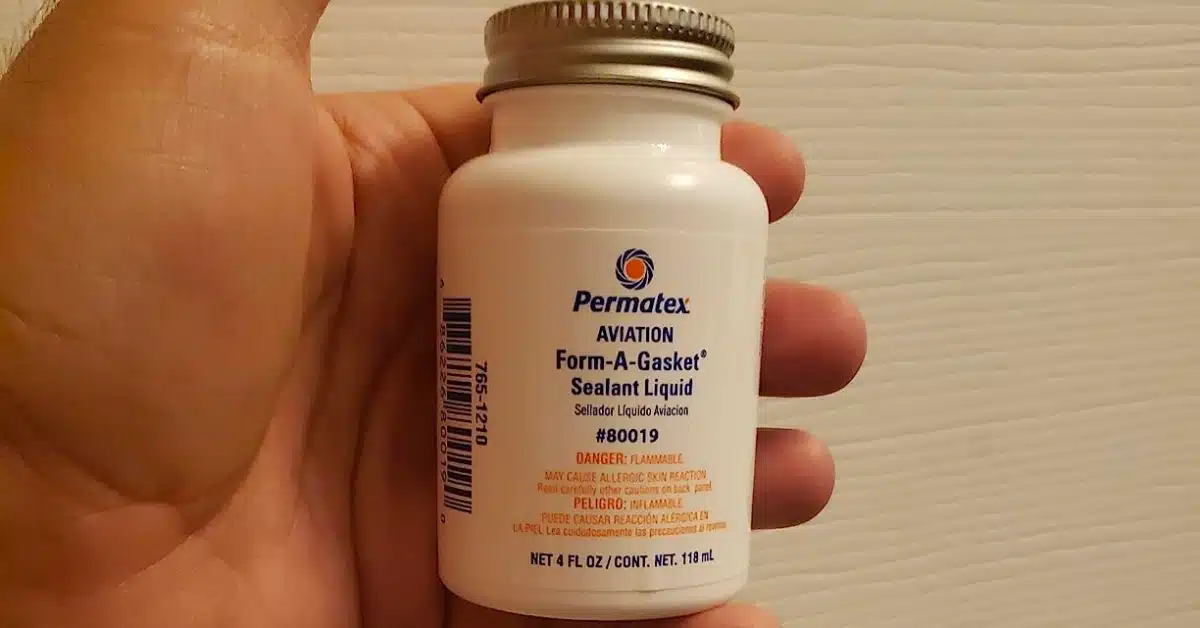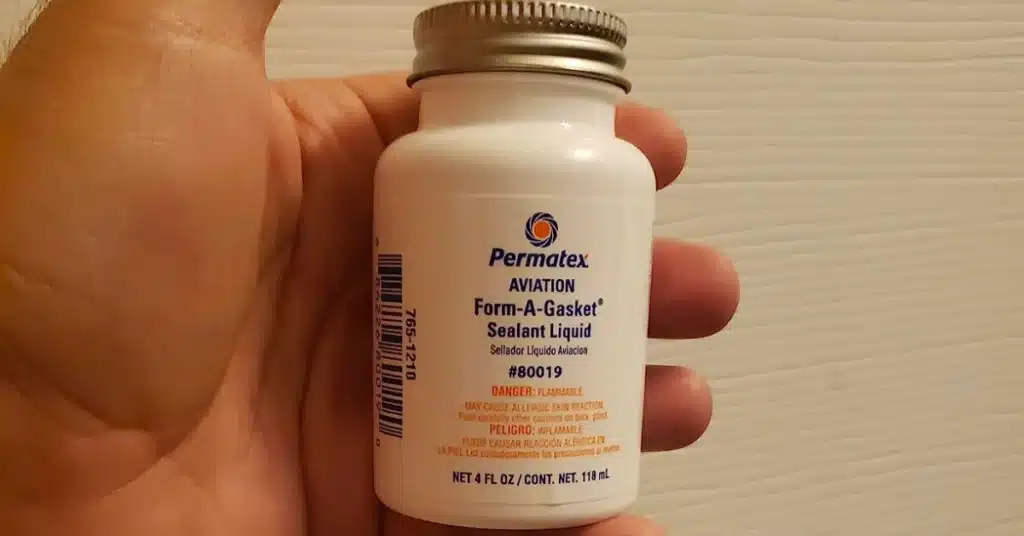 Cure Time
There is a huge difference between Hondabond and Permatex gaskets when it comes to the cure time.
As Hondabond is a semi-drying adhesive, it takes about 16 hours to dry completely, depending on how much you are using.
On the other hand, because the Permatex gasket is a slow-drying one, it might require 24 hours to cure and form that bond you have been looking for.
Price
Because of their different quality, properties, and usage, the prices of Hondabond and Permatex gasket adhesives are quite different.
For instance, as the Hondabond is an excellent gasket adhesive that can create a strong adhesion and offers durability, it has a slightly higher price.
However, when it comes to the price of Permatex Form a Gasket 2, it's lower than its competitor. Even though it is used in the aviation industry too, this adhesive costs less than the Hondabond one.
But, you must keep in mind that both these adhesives are fairly priced and not highly expensive.
Read More: Gasgacinch Vs. Permatex
What is Hondabond used for?
Hondabond, often marketed as "Hondabond HT," is a brand of high-temperature silicone-based gasket sealant and adhesive. It is specifically designed for automotive applications, primarily in Honda vehicles. Hondabond is commonly used for:
Gasket Sealing: It is applied to form gaskets in engines, transmission cases, oil pans, and other automotive components. It helps create a reliable seal to prevent oil or fluid leaks.
Thread Sealing: Hondabond can be used to seal threads and prevent leaks in various automotive fittings, such as those in engine components or transmission systems.
Bonding: It can also be used as an adhesive to bond parts in high-heat environments, where traditional adhesives may not withstand the temperature and stress.
How long does Hondabond take to cure?
The curing time for Hondabond can vary depending on several factors, including the temperature, humidity, and the specific product variant.
In general, Hondabond sealants typically have a tack-free time of around 15-20 minutes, which means they start to set within this timeframe.
However, for a complete cure and to achieve the maximum sealing and bonding strength, it is recommended to allow Hondabond to cure for at least 24 hours.
Randall's Opinion
Undoubtedly, both the Hondabond and Permatex Form a Gasket 2 are excellent gasket adhesives with their features and benefits.
And, after comparing Hondabond vs. Permatex Form a Gasket 2 in great detail, I can conclude that they both are excellent adhesives in their own field of work.
Therefore, I just cannot make one of these adhesives a winner while leaving the other behind. For the best results from these sealants, you need to determine your needs first and then buy the one that matches your needs perfectly.