Acrylic and silicone caulk are two different products. You can easily compare them because their usage, ingredients, and protection level is different.
The acrylic is for filling purposes, and silicone is mainly for sealing surfaces. To know about acrylic vs. silicone caulk, you need to see each product in detail.
To do that, here are the simplest yet informative discussions that you can check below.
Read More: Acrylic vs. Epoxy Adhesive
Read More: Grout Caulk Vs. Silicone
Acrylic Vs. Silicone Caulk
What Is Acrylic Caulk?
Acrylic caulk is a sealant made of polyurethane resin or emulsifying acrylic. It is a water-based sealant.
For any gap-filling or sealing purposes, this product gives the best solution. You can use it on door frames, windows, baseboards, molding, corner joints, trim, and more.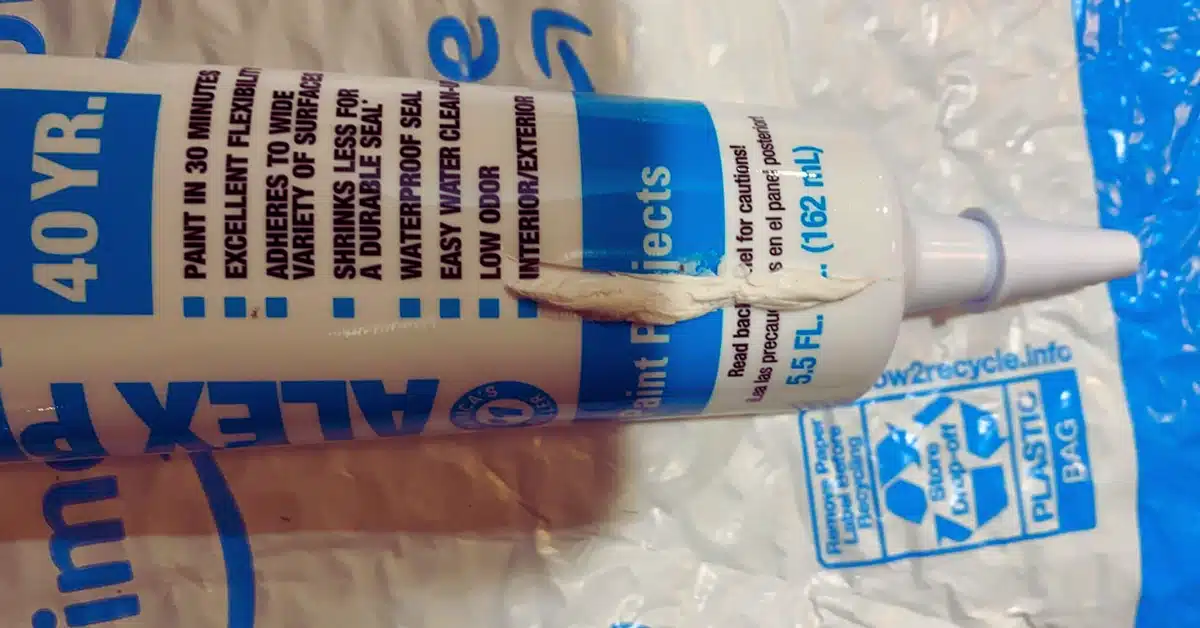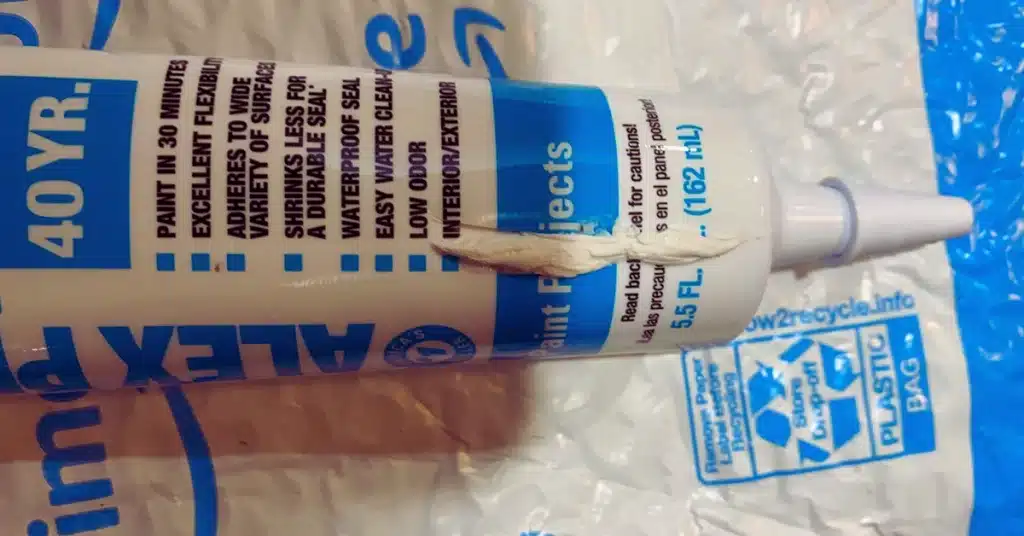 Besides, it is a versatile product. You can use it on wood, metal, aluminum, brick, concrete, drywall, masonry, vinyl, and more.
The best thing is it can be used on both painted and non-painted surfaces, and that makes it more versatile. When it's wet, it becomes water-soluble. So, you can paint it after being cured.
Moreover, acrylic caulk is easy to use and remove too. It is affordable as well. So, there are a lot of advantages that make it a better choice.
However, acrylic is not suitable for direct water contact. To use it on interior and exterior projects, acrylic caulk is the best option.
Read More: Sanded Vs. Unsanded Caulk
What Is Silicone Caulk?
Silicone caulk is a different type of sealant that is used for a variety of applications. To seal out water, moisture, and even air, silicone caulk is the easiest and best option.
For household and professional services, silicone caulk is commonly used. This type of caulk has high water, weather, temperature, and chemical resistance.
So, it is an excellent solution for both indoor and outdoor applications. The everyday use of silicone caulk is to seal frames and windows to ensure that it is adequately sealed to prevent air, moisture, and water.
As it is a sealant, it should be solid to provide better resistance and hold through bad weather.
Besides, it has good flexibility. There are some waterproof silicone caulk also found in stores that provide better protection.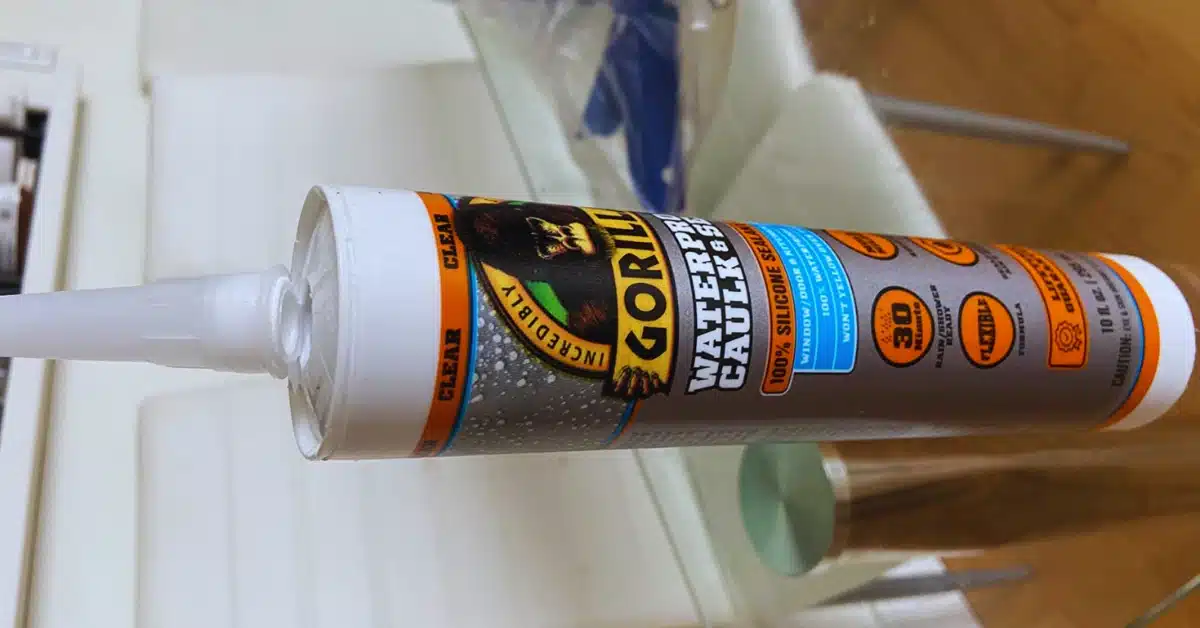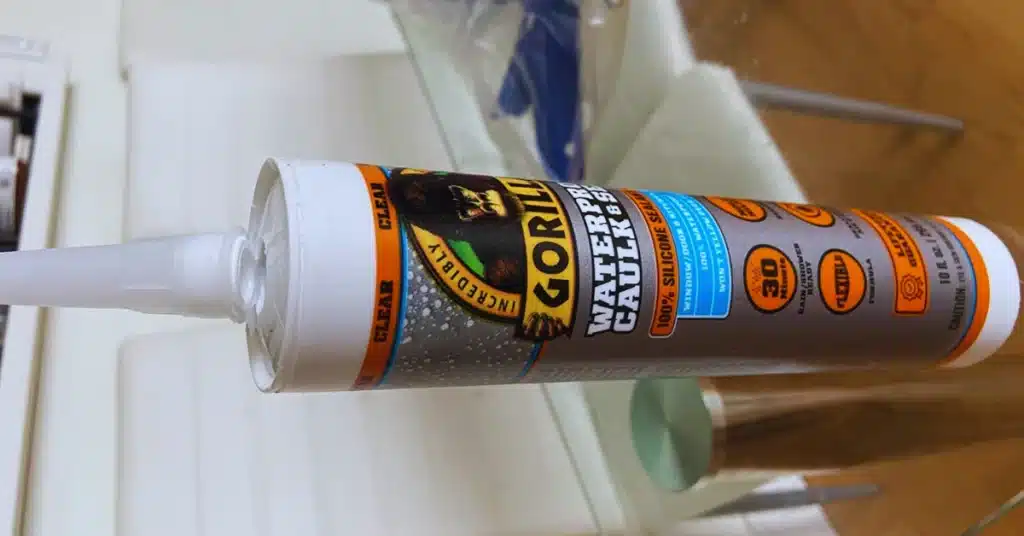 Another thing is it is durable. Once properly cured, it becomes resistant to mildew and mold production. And with a fast cure facility, it becomes the best option to seal surfaces.
Overall, it is a wonderful product for professional use.
Read More: Flex Shot Vs. Silicone Caulk
Read More: Polyseamseal vs. Silicone
What Are The Things To Compare Acrylic And Silicone Caulk?
When it's about finding out which one is better, acrylic glue or silicone caulk, the first thing you must keep in mind is that these two are different products in terms of method, capability, and more.
Although both caulk are used for sealing, they are two different products. Acrylic caulk is a gap-filling sealant. It is easy to apply and remove too when it's needed.
But silicone caulk doesn't have much ease of use. It is also a bit tougher to remove than the acrylic ones.
Silicone caulk is used for professional uses. So, any beginner cannot use it easily. However, it is best for water-related projects like kitchen and bathroom fixtures, tubs, fish tanks, sinks, etc.
Furthermore, silicone caulk has water, moisture, weather, air, chemical, and temperature resistance, which is a great sign.
Mainly, acrylic is for gap-filling, and silicone caulk is for sealing. Acrylic can be used on wood, but you cannot use silicone caulk on these materials or any painted surfaces.
Acrylic caulk is better for any filling applications, and silicone has better adhesion to provide a watertight seal to protect from thick and thin weather.
Also, acrylic cannot perform well in direct water exposure. But silicone caulk has both waterproof and water-resistant quality.
So, both are great in their fields. These are different products and should be used as it is instructed.
All you should do is to select according to your project's demand to get the best results.
Read More: Clear Vs. White Caulk
What Is Acrylic Caulk Good for?
Acrylic caulk is used to seal the area where not much water is seen. It is also used as a color caulk to match the paint on the surface. 
Acrylic caulk is suitable for walls, woodwork trim, ceilings, and where it needs to be sealed. 

What Is The Disadvantage of Acrylic Sealant? 
Acrylic sealant is a good gap filler and sealer. But it has a strong odor that may irritate you. It is the reason some users don't like using acrylic caulk. 
The only way is to go to a ventilated area before using this sealant, and your trouble may probably decrease. 
Another thing is that acrylic caulk is only water-resistant but not waterproof. So, when direct water exposure happens, it cannot deliver good results as it is supposed to. 

Does Acrylic Sealant Crack?
The acrylic sealant may crack after applying paint. It happens because there is no compatibility between the caulk and the paint. 
So, they cannot maintain the balance because of having different formulations. That's why some sealants, like acrylic, can crack after curing. 
Last Opinion
As you already know about the acrylic vs. silicone caulk comparison, you should choose that way to provide better service to your project.
Acrylic suits wood, metals, steel, and aluminum. It is versatile enough to deliver a good outcome on several materials.
On the other hand, silicone caulk is a different type of sealant. It is used for providing a tight seal to frames and windows.
To get protection from water, air, temperature, and more, this type of sealant can get you covered. And the acrylic one is for getting better gap-filling outcomes.
So, both products are good, but their process is different. Select what you need for your adhesion project then get one accordingly!