Some sinks will come with the appropriate adhesive to attach to the countertop, but that's not always the case.
If you're buying a sink without it or replacing one, it's essential to choose the right kind of adhesive based on what your sink and countertop are made of.
If you use the wrong type of adhesive, your sink will fall off the counter at some point after installation, which can be very damaging to both your house and your wallet!
Read More: Best Adhesive For Undermount Sink To Granite
What Adhesive to Use to Attach Sink to Vanity?
Silicone-based caulk is the adhesive to attach sink to the vanity. Silicone-based caulk is available in tubes or buckets in various thicknesses and colors.
Gorilla Waterproof Caulk can be the best option if you are looking for a glue suggestion.
Using an inexpensive silicone-based caulk eliminates the chance of using too much or getting acrylic sealant on your clothing or hands.
In most cases, allowing the silicone sealant to dry for at least 24 hours before moving on with any other cabinet work is wise.
Read More: Silicone Caulk vs. Sealant Adhesive
What is Silicone-based Caulk?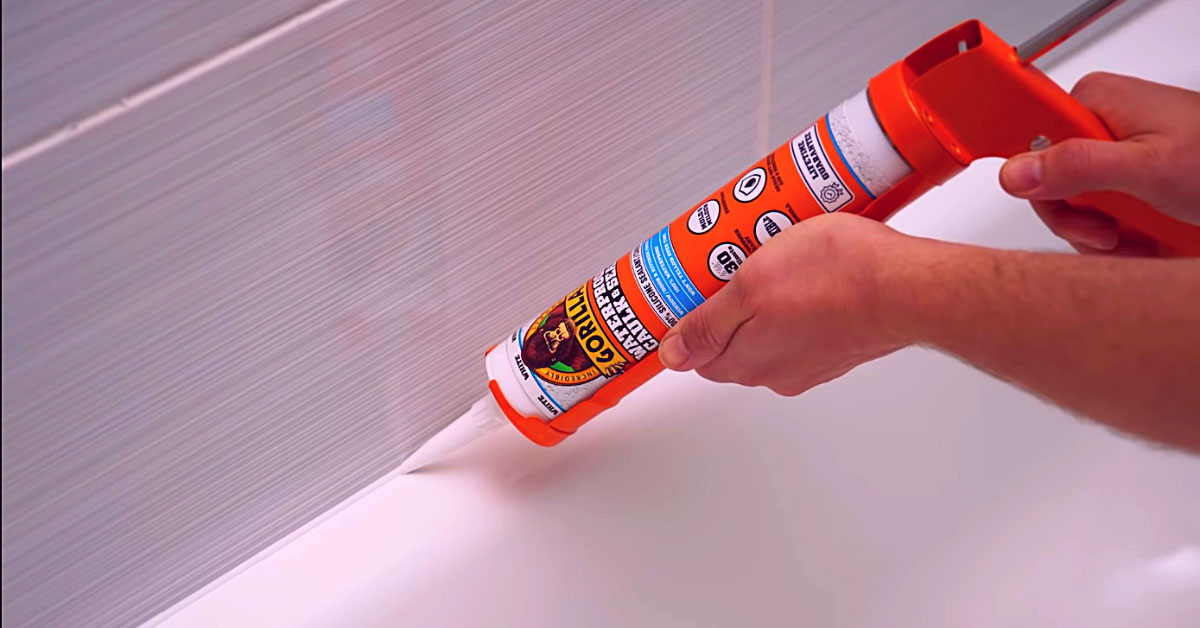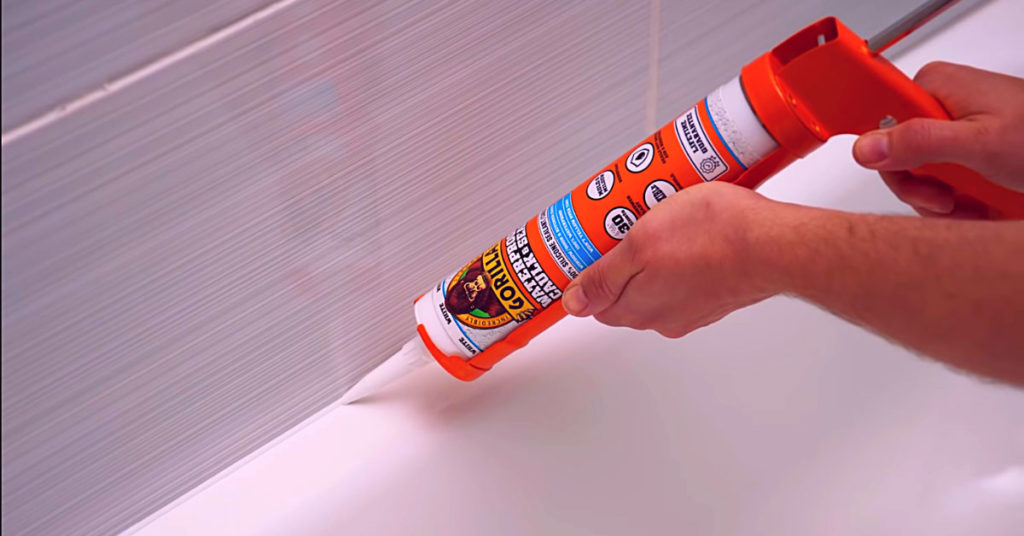 Silicone-based caulk, also known as silicone sealant, is a type of caulk that comes in tube form and will typically have the word silicone in its name.
Silicone-based caulks are designed for waterproofing and sealing applications on surfaces like glass and porcelain, so they're perfect for most bathroom projects.
It's usually recommended that silicone sealant be used over latex-based caulk because it requires no drying time like latex does.
However, silicone-based caulks can't be painted or sanded once dried, so you'll need to take special care when installing them.
Read More: Can Silicone Sealant Be Used As An Adhesive?
Why Should You Use Silicone-based Caulk to Attach Sink to Vanity?
Silicone-based caulk is a good choice for attachment because it stays flexible and does not break when you try to remove the sink in the future. Silicone has a self-adhesive back, sticks very well, and is easy to clean.
Silicone also provides excellent sealing. There are many types of silicone caulk available, with varying price points and lengths of time they can be left on before having to be peeled off and re-applied.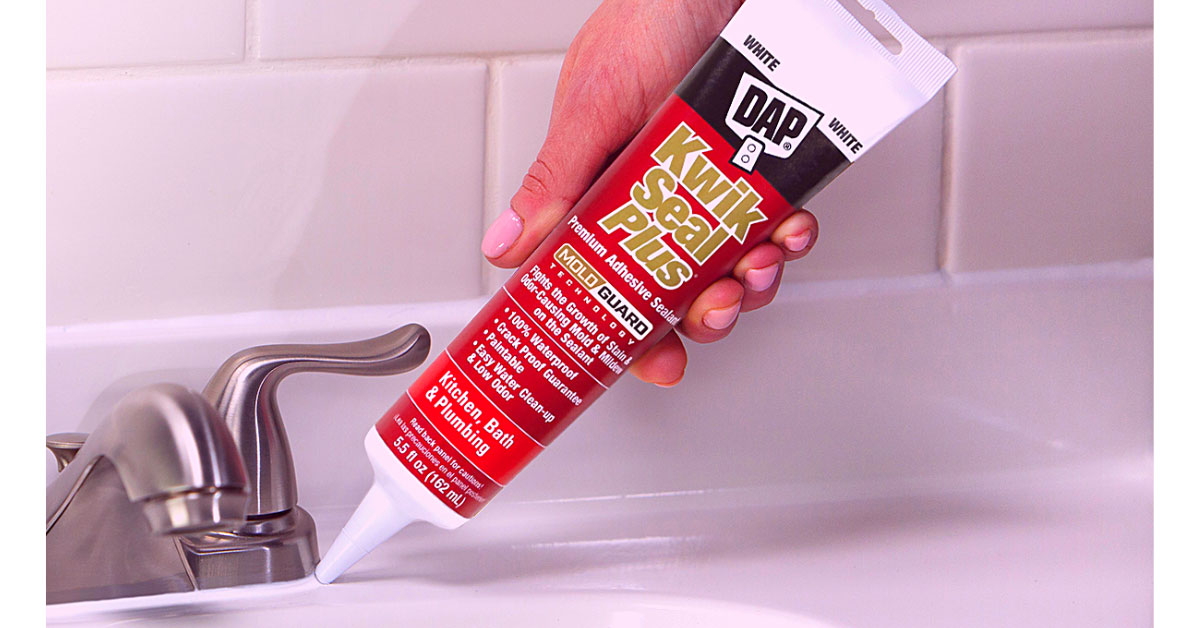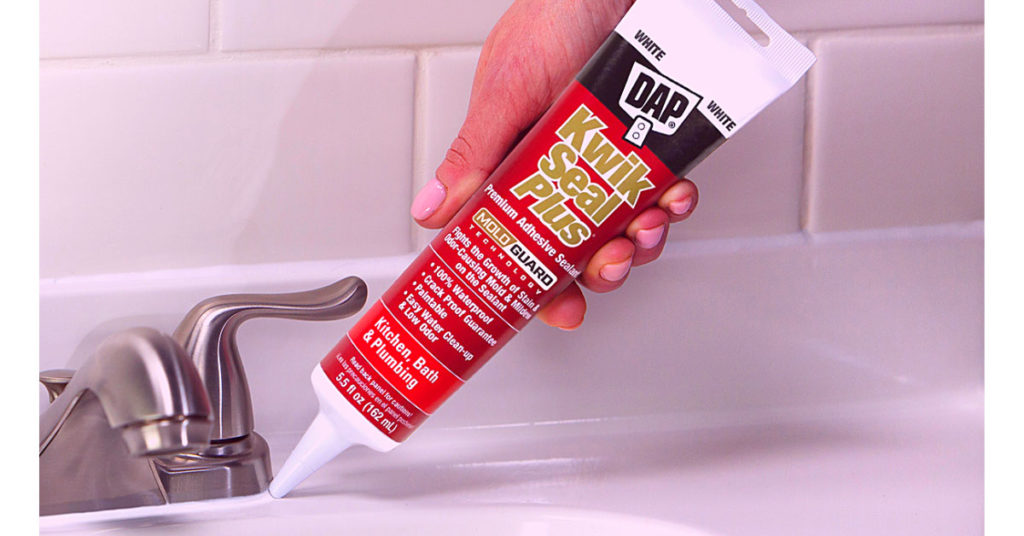 Silicone requires fewer layers than other caulks, making it an ideal adhesive for installation. This caulk can be applied between countertops and wall cabinets, as well as indoor gaps, windowsills, or subfloors.
It can also seal around bathtubs, sinks, and toilets. One drawback is that it's more expensive than some alternatives. It's essential to remove the caulk once installed – if you don't do this correctly, there will be a mess!
Where to Buy Silicone-based Caulk?
Silicone-based caulk is the best option for this kind of project, but you'll need to find it in a hardware store.
It comes in tubs or tubes and can be cut with a utility knife if necessary. You may also have some luck checking your local department store or big box retailer if they carry kitchen supplies, as they may have caulk there.
If not, order some online, so you'll always have them on hand when you need them!
Read More: What Adhesive Sticks to Ceramic Tile?
What adhesive do you use to fasten the sink to the countertop?
Silicone-based caulk is best for attaching sinks to the countertop because it expands, making it a snug and secure fit.
You can find silicone-based caulk at hardware stores in both white and clear and in different levels of thicknesses (the thicker, the better).
Some installers will also use waterproofing, sealant tape, or epoxy glue to attach the sink. Again, silicone-based caulk is probably your best bet.
What adhesive should I use for vanity top?
When attaching a sink to the vanity top, you must have an adhesive that can form a tight seal between the sink and the vanity.
You want the adhesive to also be durable so it does not fall off in as little as a few months.
The best adhesive for this is a silicone-based product because it will last much longer than other adhesives.
What glue to use for under mount sink?
Silicone adhesive is the perfect adhesive for attaching sinks. The gooey and sticky substance dries to a flexible rubber, giving your sink a durable and comfortable hold.
It can be used on many surfaces, such as ceramic tile, marble, steel, porcelain, and glass.
For installing a wall-mounted sink, there are very specific instructions on how to apply silicone, but it's easy once you follow them carefully.
Last Opinion
While there are several options for gluing a sink onto the vanity, it is important to find the right adhesive so that you can avoid some possible accidents.
It is worth noting that while silicon glue is fairly common and widely available, it often deteriorates over time.
In addition, contact cement may contain methylene chloride and therefore presents health risks and toxicity if mixed with other substances.
For these reasons, I recommend silicone-based caulk because it provides the strongest bond, is water-resistant, and is perfect for attaching the sink to the vanity.