Looking for a premium quality resin bubble remover machine to make your DIY projects even more beautiful and stunning?
Well, look no further. I have the perfect solution for you- the Resiners Bubble Remover Machine.
Packed with versatile features and a super cute outlook, this resin bubble remover offers all the features you look for in a bubble remover.
It can effectively remove 99% of the bubble within a few minutes so that you can make flawless DIY projects.
I have reviewed the nitty-gritty of this Resiners Resin Bubble Remover to give you a better insight into the machine.
Keep on reading to learn more.
Read More: Why Super Glue is Not Working On Resin?
Resiners Resin Bubble Remover Features And Specifications
This amazing Resiners bubble remover machine is packed with extraordinary features to make your crafting sessions even more fun with great results.
I have discussed these features in detail below so that you know about them better and can also make a quick buying decision.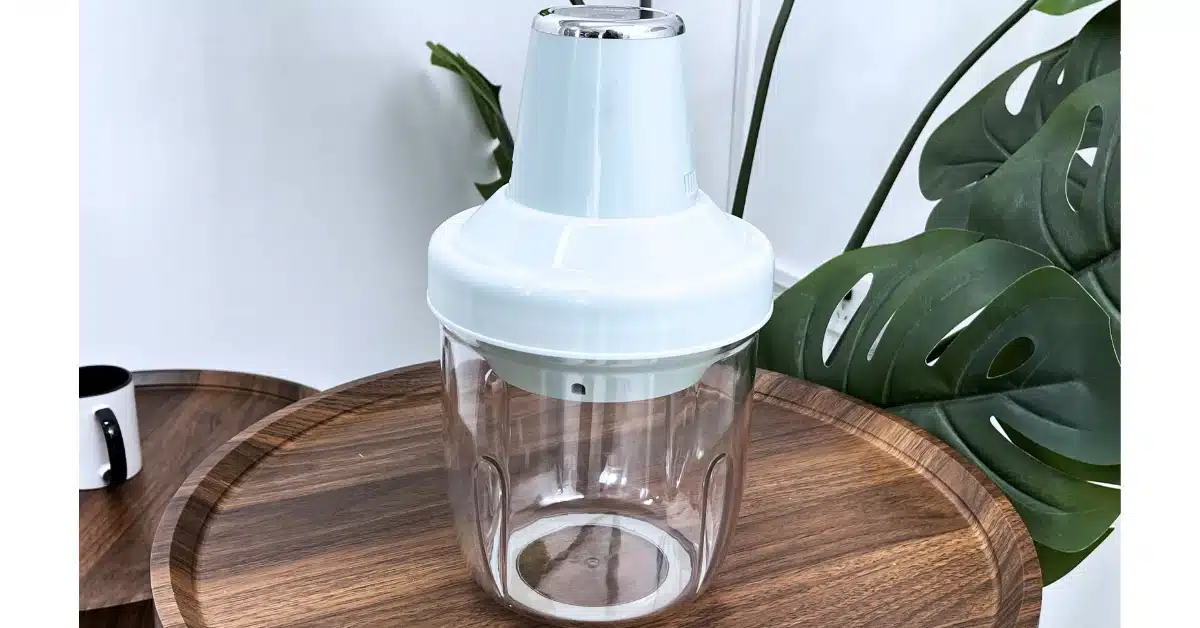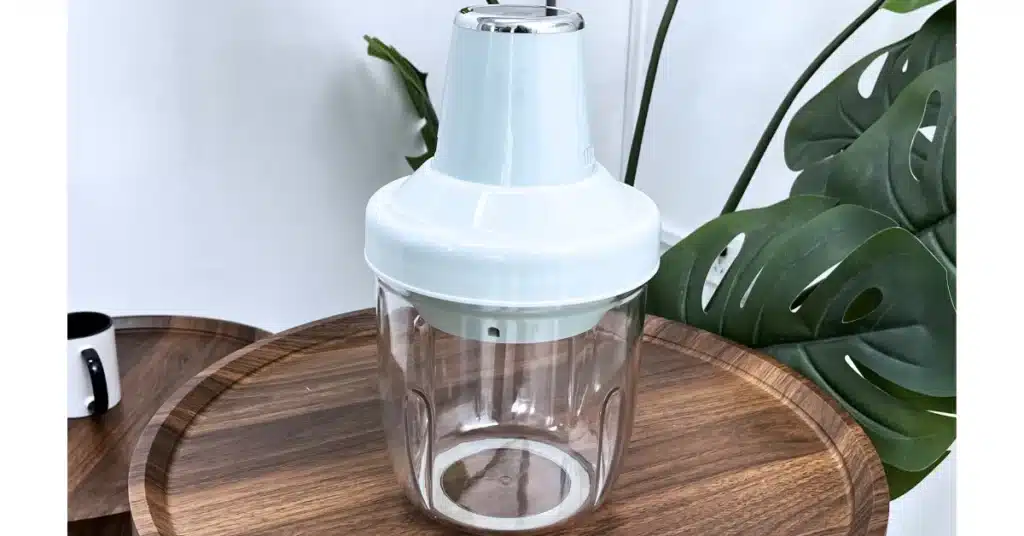 User-Friendly Design
Unlike other resin removers in the market, Resiners Resin Bubble Remover features a user-friendly design to make it convenient for you to use. It's quick-touch LED Touch Screen not only, makes the tool look good but also ensures easy operation.
You can set the time (between 5 minutes and 9 minutes) with just one touch and also see real-time vacuum levels and countdowns.
UltraVacu Technology
One of the most prominent features of this Resinersbubble remover machine is that it comes with a revolutionary UltraVacu technology to remove almost all the bubbles (99%) from your resin mix.
Because of this technology, this machine can pump out any gas (air bubbles) from the resin mix to make it smooth and flawless.
High Capacity
Another feature of this resin remover machine that will satisfy you is its high capacity. It can fit all standard mixing cups up to 500ml and can work on 2.23 liters of resin mix at a time.
So, even if you want to work on a lot of resin together, there won't be any issues.
Quick Operation
One thing that made this resin bubble remover popular among its users is its quick operation. Unlike the other machines in the market, it takes the highest 9 minutes to remove 99% bubbles from the mixture.
Depending on the mixture amount and consistency, it might take even less to get your desired results.
Durable Construction
Not only its workability but its construction is also impressive. Resiners used high-quality ultra polymer materials to make this bubble remover to ensure durability, as well as great service.
Moreover, as it comes with a silicone base, this machine will sit intact in place no matter how quickly it operates. This rubber base ensures safety as well as convenience.
Another amazing thing about this Resiners bubble remover machine is that it has a silicone ring cover for extraordinary sealability. There is no risk of product spill when you are working with it.
Compact Size
Not only its construction, its compact size also proved to be beneficial for the users. As this bubble remover machine is just 7x7x12 inches in size, you can store it conveniently anywhere you want.
Moreover, because of such a size, you can also carry this machine anywhere and everywhere you want to do your crafting on the go.
Read More: Epoxy Resin vs. Epoxy Adhesive
Summary of The Specifications
| | |
| --- | --- |
| Function | 99% Bubble Removal |
| Mode | AI |
| Technology Used | UltraVacu technology |
| Capacity | 2.23 Liter |
| Operation Speed | 12L/Min |
| Operation Time | 5-9 minutes |
| Noise Level | 56 Db |
| Construction Material | Ultra Polymer |
| Size | 7x7x12 inches |
| Patented | Yes |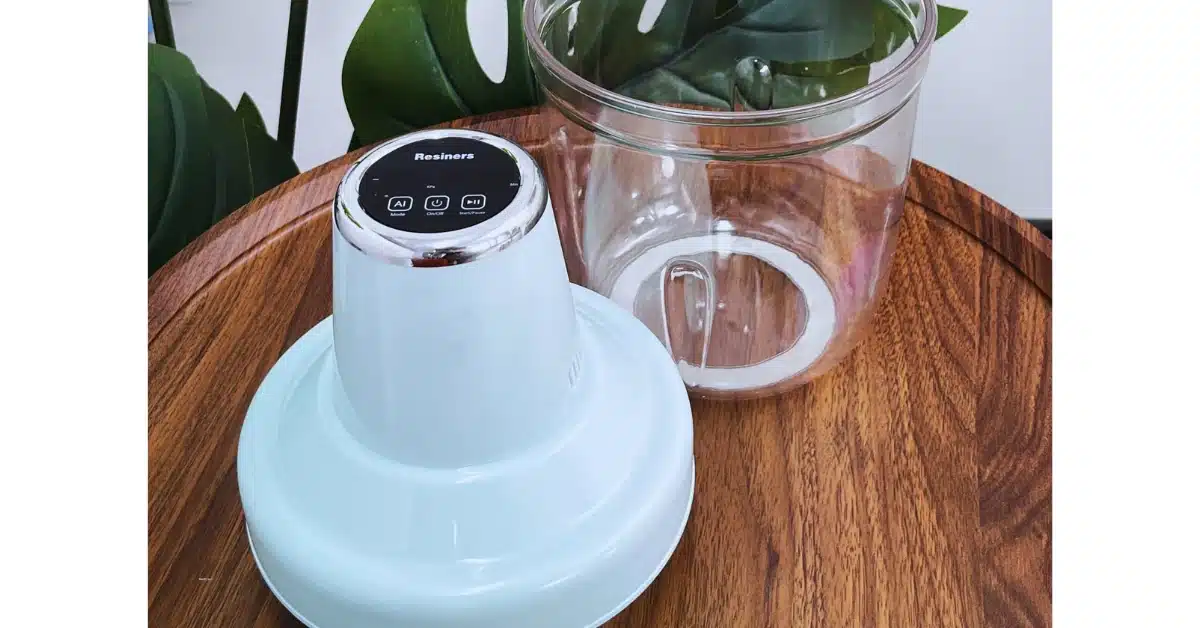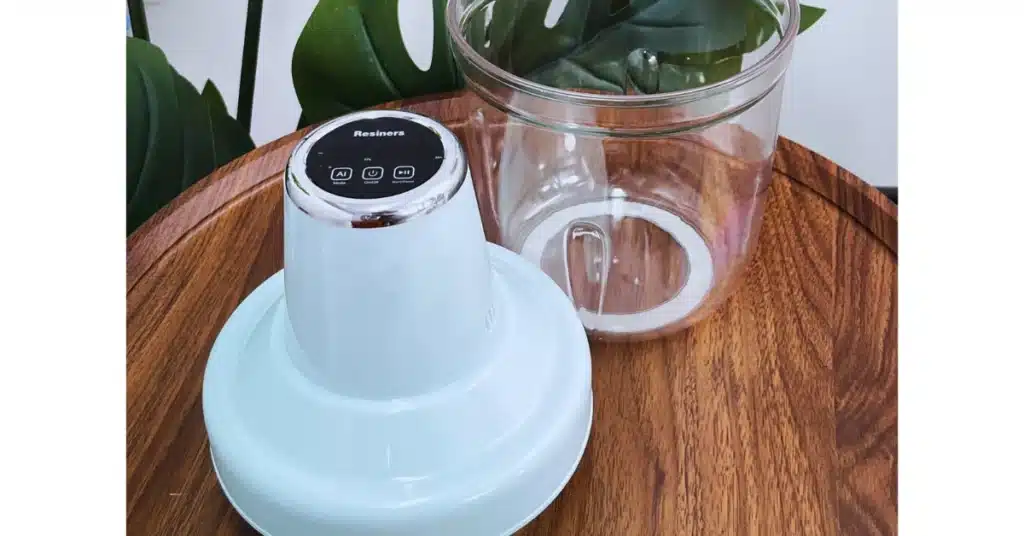 Resiners Resin Bubble Remover Review
This resin bubble remover from Resiners is compact and extremely alluring. However, its outlook didn't play any part in the reviewing process. I have reviewed it with utmost honesty and sincerity so that you know exactly what you will get when you buy this machine.
To start with, Resiners designed this resin bubble remover, keeping in mind the comfort and convenience of the users.
It features a user-friendly design with an extremely easy-to-use LED digital interface. I could turn it on/off and set the timer easily when I wanted to remove bubbles from the resin mix. There is absolutely nothing hard here.
Another praiseworthy fact about this machine is its technology. Resiners used a revolutionary UltraVacu technology in this bubble remover to make sure that it can remove 99% of bubbles from the mix quickly and efficiently.
It uses -95kPa Ultra-high vacuum to suck out all the bubbles from the mix to make it as smooth and flawless as ever.
That's not all. Even though it uses high speed and less time to remove the bubbles, this machine is extremely durable and safe. It won't break or spill the liquid whenever you are using it on any surface.
One thing I like much about this Resiners bubble remover machine is that it is available in different color options.
As it is made for DIY crafts, a variety of colors to choose from would be great.
Other than this minor glitch, I absolutely loved it!
Resiners Resin Bubble Remover Pros & Cons
I have listed all the pros and cons of Resiners Resin Bubble Remover for your convenience.
Pros
Removes 99% of the bubbles
User-friendly design
Easy, effortless operation
Compact and easy to carry
Made from durable material
Large capacity
Doesn't make too much noise
Cons
Might feel flimsy
Not easy to understand manual
Expensive
Only electrical operation
A Comparison With Its Competitors
I have compared this Resiners Resin Bubble Remover with some of its close competitors so that you understand why I consider it the best in the market.
| | | |
| --- | --- | --- |
| Properties | Resiners | weishan |
| Resin Capacity | 2.23 Liter | 2 Liter |
| Operation Time | 5-9 minutes | 5-10 minutes |
| Ease of Set Up | Yes | No |
| Ease of use | Yes | No |
| Price | Over $100 | Below $100 |
What Are The Benefits of Resiners Resin Bubble Remover?
There are more than a few benefits that this Resiners Resin Bubble Remover offers to its customers. Some of the most prominent advantages of this Resiners Resin Bubble Remover include:
This machine has a user-friendly design, making it extremely easy and fun to use by crafters.
It removes 99% of the accumulated bubbles to make your craft look as flawless as ever.
This machine is compact in size, which makes it easier to store and carry.
It is safe and secure and doesn't end up causing mishaps.
The design is patented. This means that this resin remover is unlike the others in the market.
Are There Any Disadvantages of Resiners Resin Bubble Remover?
There is no doubt that this Resin Bubble Remover is an excellent product. However, it has some disadvantages too. And you must know about them before making your purchase decision.
Not available in a variety of color options
Runs only with electricity; no battery-operated option
The price is quite expensive
Last Opinion
Even though this Resiners Resin Bubble Remover machine has an expensive price tag, it doesn't mean it's a waste of money.
This bubble remover is worth every penny because of the features and services it offers to the users.
From removing 99% bubbles from the resin to making the removal process quick and efficient, this machine provides everything you have ever asked for.
Hence, if you have the means and you want to buy the best bubble remover machine in the market, this Resiners Bubble Remover should be your top choice.
Buy it now and enjoy the advantages forever.