Marine Tex is mainly used for marine projects and repairs. It is waterproof, just like JB Weld. But which one is better? When it's about Marine Tex Vs. JB Weld, you must notice the facts to choose the best.
Well, Marine-Tex is designed to work for marine repairs. But it is expensive. As an affordable option, you can go with JB Weld. It is cheaper and most effective too. It works pretty well for a lot of materials.
Let's see the differences and why you should choose JB Weld for your underwater projects.
Read More: Loctite PL Marine vs. 5200
Read More: JB Weld vs. Loctite
Marine Tex Vs. JB Weld
About Marine Tex
Marine Tex is a high-strength repair product. It is formulated to bond and fill fiberglass, wood, glass, ceramic, masonry, metal, plastics, and more. Marine Tex is of good quality to work well for industrial purposes, especially marine projects. Also, it is an excellent compound to use for home, auto, or any crafting uses.
Moreover, Marine Tex has a thick creamy consistency. So it's easy to use on both vertical and horizontal applications. With this glue, you can quickly fill gaps. It has a waterproof feature that can be used on fabrics, fiberglass, or other underwater surfaces.
It gives the surface a permanent bond. So, it is suitable for hulls, equipment, piping, stripped fasteners, decks, tanks, and more. After adequately cured, it can be sanded, tapped, shaped, drilled, and more to give an excellent finish.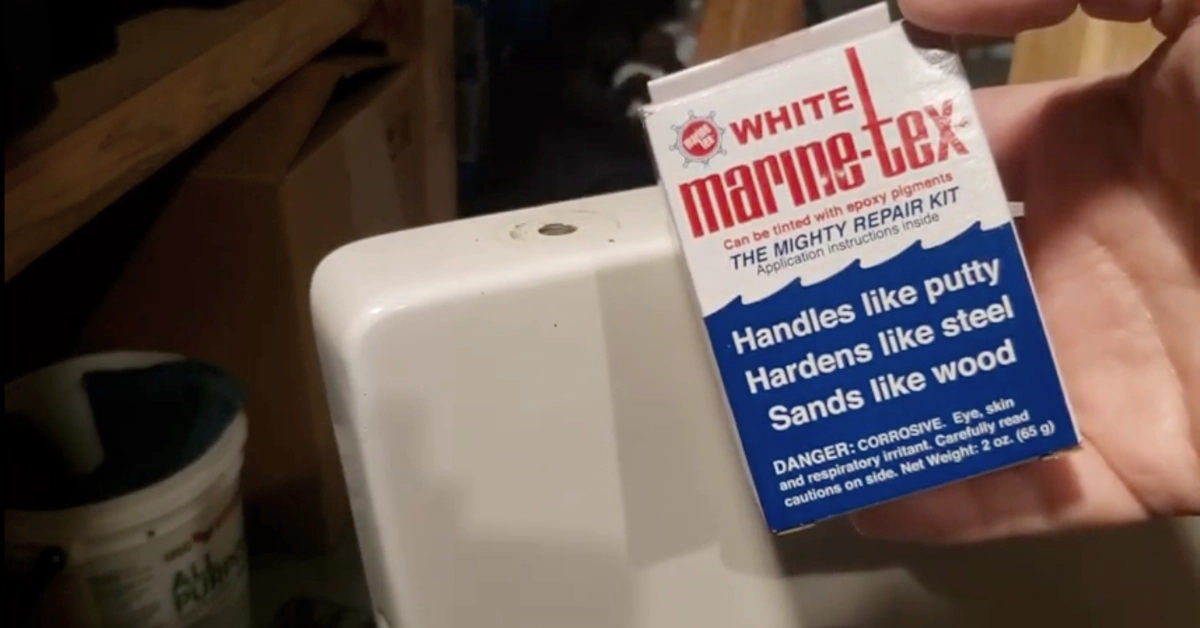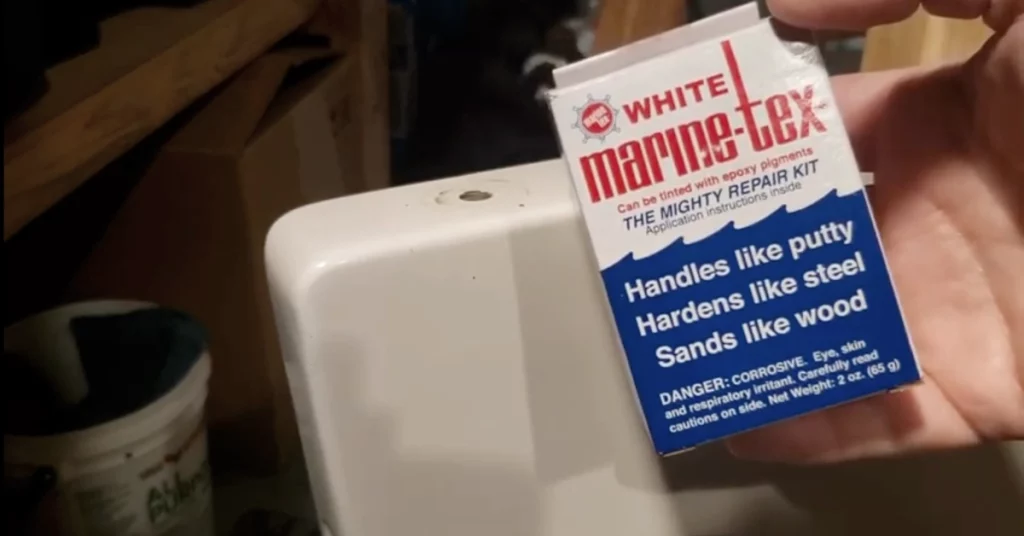 Marine Tex Alternative
Marine Tex is expensive. So, if you don't want to spend much, you can choose a cheaper one that works the same or better. Well, while talking about it, I must mention JB Weld. It is only $6 but works way better than Marine Tex in many ways. JB Weld is good to use in the marine environment. So, it is an excellent alternative to Marine Tex epoxy.
Marine Tex Grey Vs. White
Marine Tex comes in two different types and colors. It comes in grey and white. Marine Tex grey is best to use for machinery repairs. On the other hand, Marine Tex white is recommended for wood and fiberglass. It can be tinted with ITW Fibre-Glass Evercoat's agents to get a better outcome. But you need to use a small amount of this coloring agent. Only 5% of the product is enough.
Read More: Permatex Cold Weld vs. JB Weld
About JB Weld
JB Weld is the name of an international company. They produce several epoxy flagship products. A high-temperature epoxy adhesive is widely known as JB Weld. It is a two-part epoxy glue that also works like filler. It can bond to metal, ceramic, PVC, glass, marble, wood, fiberglass, fabric, ABS, paper, concrete, porcelain, and more.
Moreover, JB Weld adhesives include a shelf life of three years. So, you can buy one and store it for a long time. Twin tubes are also great as they last longer. These adhesives need 4-6 hours to set and become dark grey. Also, it takes 15-24 hours to reach full strength. It has a 5020 PSI tensile strength to create a hard bond in just a few hours.
However, it doesn't stick well to surfaces like canvas, flexible rubber surfaces, polyethylene and polypropylene plastics, vinyl, and leather. Otherwise, this glue is the best.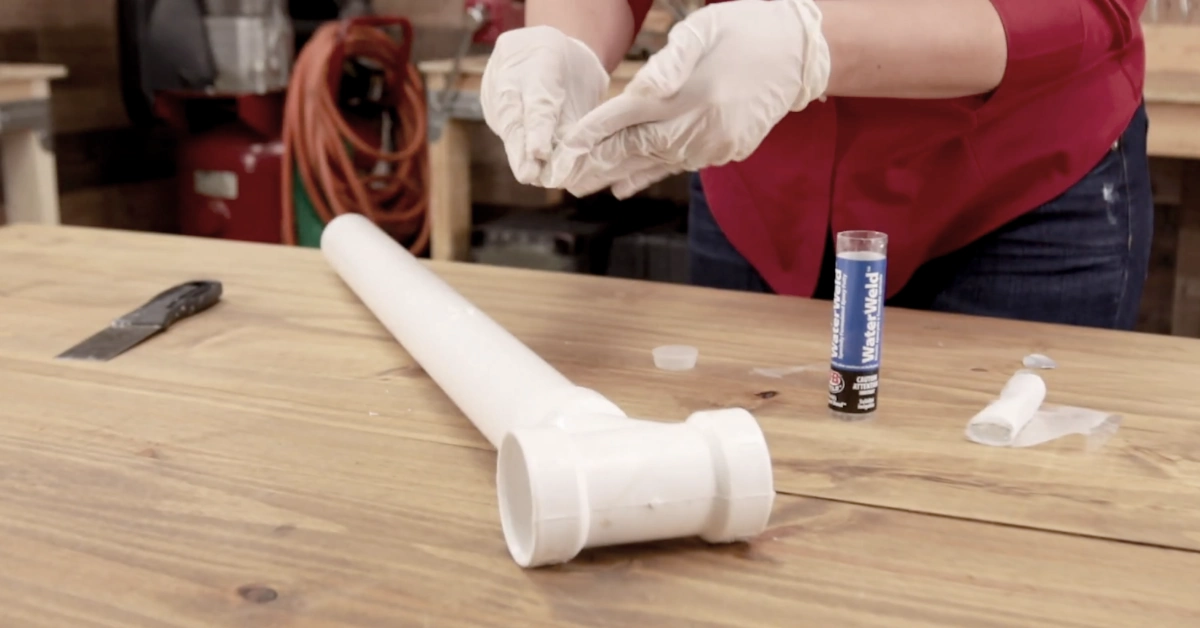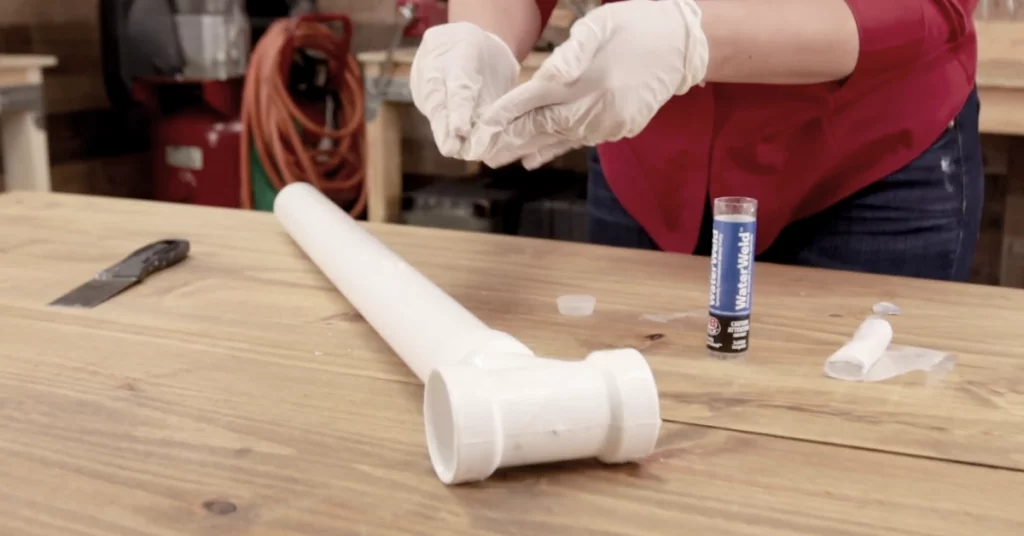 Read More: Sugru vs. Epoxy Putty
JB Weld Uses 
JB Weld is a waterproof adhesive used on multiple surfaces like metal, glass, marble, porcelain, PVC, ABS, fabric, wood, paper, concrete, ceramic, fiberglass, and more. It has a chemical, petroleum, and acid resistance feature. Also, it is water-resistant. So, it is suitable for marine projects.
You must maintain that you don't use alcohol to clean the surface, as it can decrease the strength of the glue. To get a long-lasting and stronger bond, use the adhesive according to the recommended way. It is an ideal glue for craft repair, automobile, DIY, household repairs, marine repairs, and more.
JB Weld is known as "The Original Cold Weld." It can be used as a traditional torch welding. It is perfect to use even in harsh conditions. It is helpful to provide the strongest bond possible within an hour.
JB Weld Alternative
If you don't want to use JB Weld, there are a few options. Regular epoxy is a good one to start with. You can also mix fine iron dust and colloidal silica with epoxy to make a better mixture. It works the same as JB Weld.
Read More: JB Weld Vs. Epoxy
Which One Is Better? Marine Tex Or JB Weld?
According to all this information, I suggest you use JB Weld rather than Marine Tex. JB Weld is suitable for several waterproof and marine applications too. Marine glue can absorb water. So, it doesn't make sense to use marine equipment as there is a chance of damage.
Moreover, Marine-Tex is a great option to repair any problem that is situated underwater. But when it's about Marine Tex Vs. JB Weld, you should go with the second JB Weld. It is preferable for metals too. You can drill, sand, and mill as well. So, there isn't any need to have doubt. JB Weld is the best of these two.
Can you use Marine-Tex underwater? 
Marine Tex is specifically formulated to use on marine projects. It is waterproof, so it can be used in underwater applications too. 

Is Marine-Tex gelcoat? 
Marine Tex is an epoxy that can be polished and sanded out quite effectively. There may be an issue if you cover the adhesive with a gelcoat. It may not adhere correctly. However, gelcoat is easy to use. 

How long will marine plywood last underwater? 
Marine Grade plywood has a better shelf life than regular plywood. It lasts up to 25 years, depending on the situation of the marine and how you maintain it. 
Last Opinion
To conclude, you must know that both adhesives are suitable for marine surfaces. But when it comes to Marine Tex Vs. JB Weld, JB Weld is the better one. JB marine weld on fiberglass boats works pretty well.
Go for JB Weld to get a lot of good qualities and facilities for your underwater project. Check out the details before buying.