When talking about Fabric Mod Podge Vs. Regular Mod Podge, you need to focus on the information of both types of glue.
Mod Podge is often generally used for different kinds of crafting. Nowadays, these are getting more popular. Each has different properties and different applications. Regular mod podges are used for wood, glass, plastic, plaster, or drywall. The adhesion properties help to decoupage material very easily.
Fabric mod podge and regular mod podge are two of them. More often, a question is raised which one is better, fabric mod podge or regular mod podge? For more elaboration of fabric mod podge vs. regular mod podge, we need to see it more deeply.
Read More: Mod Podge Vs. Elmer's Glue
Fabric Mod Podge vs. Regular Mod Podge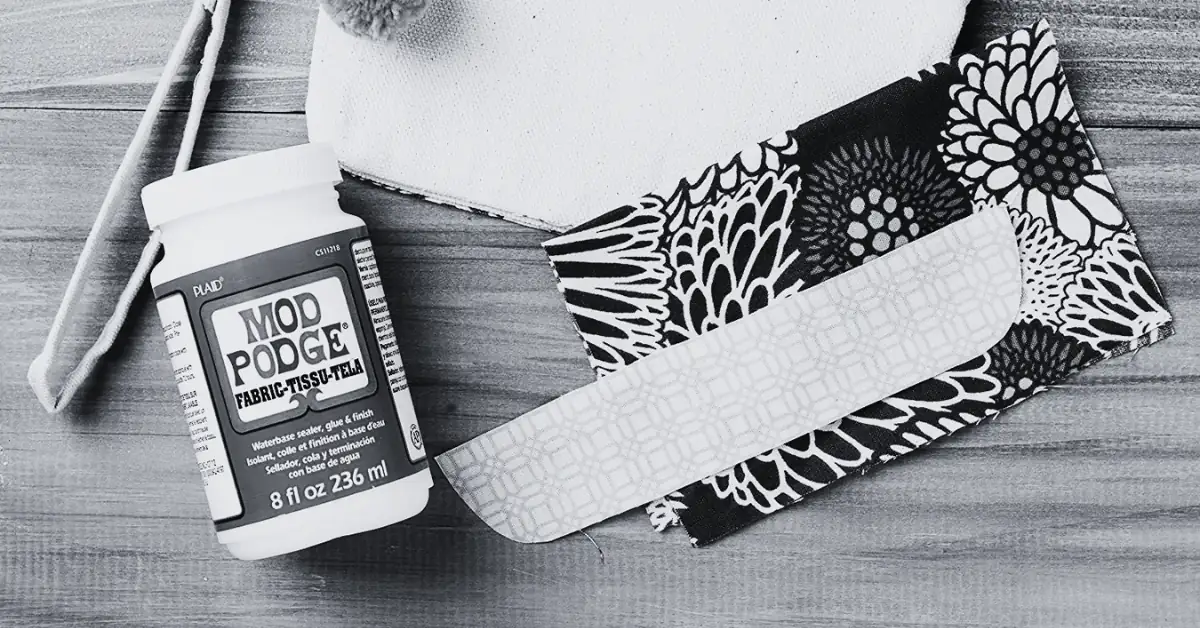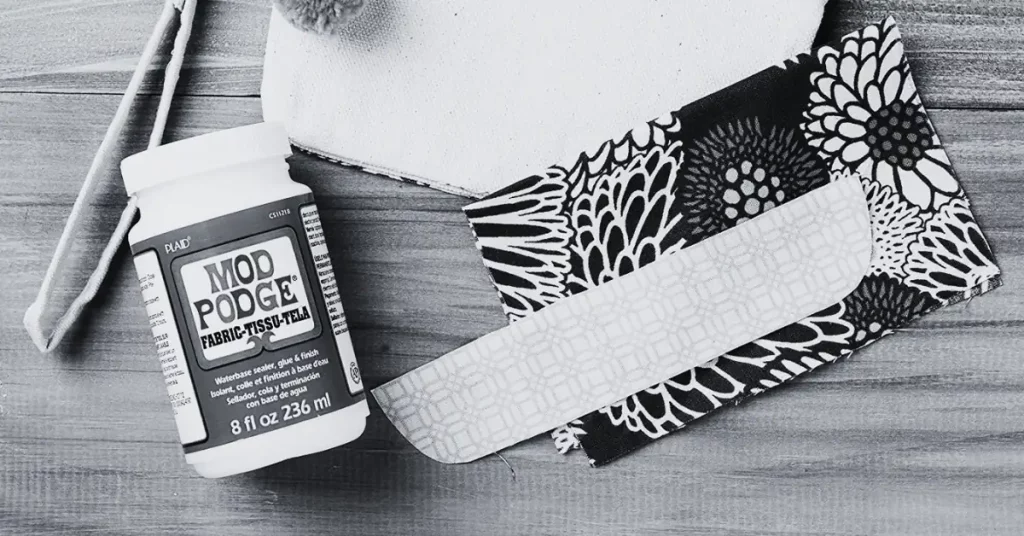 About Regular Mod Podge
Regular mod podge attaches different kinds of materials, like glass, wood, plastic, or plaster. It can be applied to porous or non-porous surfaces. Also, it is used as a sealant for its properties.
The paste of the regular mod podge is white but demonstrates an apparent coating effect after it dries. These PVA-formulated adhesives are water-soluble. Therefore, it is easy to wash with water and soap. Also, these are non-toxic and risk-free from getting in touch with the skin and getting into the food cycle.
The application process is easy. It makes the work easy and fast. The drying time of these adhesives is also fast. It leaves a coat on the applied area that helps obtain resistance to scratch, scuff, and tear. For regular use on several materials, this Mod Podge glue is the one for you.
Read More: Mod Podge Sparkle Vs. Extreme Glitter
About Fabric Mod Podge
When it comes to attaching fabrics, there is no other reasonable option than fabric Mod Podge. From the application process to the final product, it gives a better experience than a regular Mod podge.
These PVA-formulated adhesives attach fabrics with a smooth texture that also doesn't cause any issues while stitching the fabrics. If the glue is thicker, it should be stirred and brushed off gently on the surface. Also, adding water is not recommended with this glue.
It dries fast and leaves a clear, smooth, and glossy finish. These decoupage mediums are also machine washable in cold water. When it dries off, it stays flexible and resists cracking, yellowing, and also fading over time. Fabric Mod Podge can be used on cotton, silk, burlap, felt, and so on. These adhesives are also non-toxic and also don't make any harmful impact upon contact with the skin.
Read More: Mod Podge Vs. PVA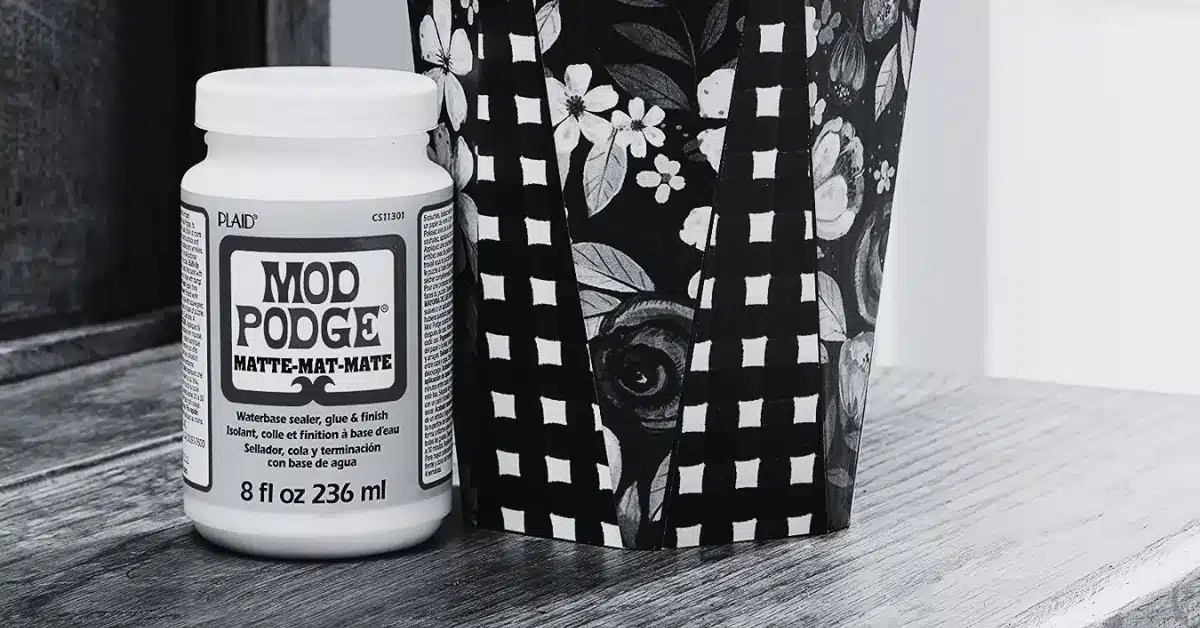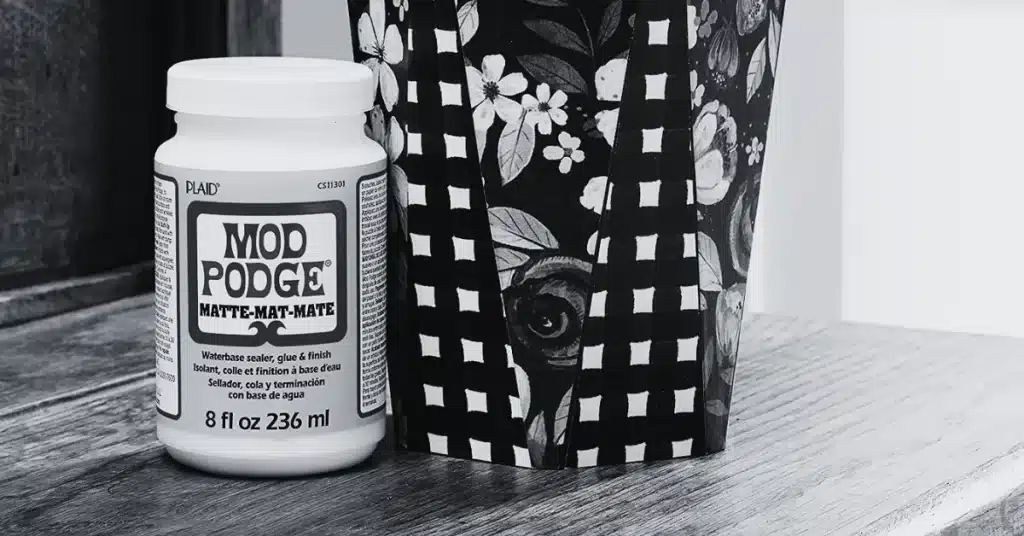 Which Is Better? Fabric Mod Podge or Regular Mod Podge?
As it's already known, both adhesives are used for different purposes. Regular mod podge is enough for attaching glasses, wood, plastic, or substances. But when adhesion is required for fabric surfaces, then the best option is fabric Mod Podge.
Therefore, it needs to clarify which is better than the other specifically. If we use regular Mod Podge for fabrics, it won't work out as fabric Mod Podge. These decoupages do not have flexibility or crack resistance properties when dried. This is why both of these decoupages are better in a particular scenario.
Read More: Matte Medium vs. Mod Podge
Can you use regular Mod Podge on fabric?
Yes, you can use regular Mod Podge on fabric as a glue or sealer. Apply a thin layer, let it dry for 24 hours, but keep in mind that it may not be as durable as fabric glue or sewing.

Is all Mod Podge the same?
No, there are different formulas and finishes of Mod Podge available, such as Gloss, Matte, Satin, Sparkle, Outdoor, Fabric, and Dishwasher-Safe. It's important to choose the right one for your project.

Can you use fabric Mod Podge on wood?
Yes, you can use Fabric Mod Podge on wood, but keep in mind that it may not provide a strong bond or be as durable as other types of Mod Podge like Hard Coat or Original. Apply a thin layer, let it dry for 24 hours. For more durable wood projects, it's recommended to use a stronger type of Mod Podge.
Last Opinion
As you can see, both of these decoupages are suitable for different requirements. Regular Mod Podge is for regular crafting that refers to materials like glasses, wood, and plastic. Fabric Mod Podge is for using fabric materials.
One needs to be considered when working with others. When it's about Fabric Mod Podge Vs. Regular Mod Podge, you need to know everything about it. These two can not be compared to determine which is better than using them in different applications and projects.
Get through all the details and choose the better one for your job!