When it comes to knowing almost the same kind of glues, comparing them based on their features and quality is all you need to do. If you want to know everything about 3M PR40 vs. PR100, you need to get into the details of both products.
Well, between the 3M PR40 and PR100, PR100 is the stronger one as it has more viscosity. PR40 is also suitable for some particular purposes. PR40 is a rubber and plastic sealant, and PR100 is an instant bond.
Both are different from each other. According to your goal, you need to choose the suitable one.
For that, you must get through all the information about both the glues. Check out the details first before deciding anything.
Read More: 3M 5200 Fast Cure Vs. Regular
3M PR40 Vs. PR100
What Is 3M PR40 Scotch-Weld?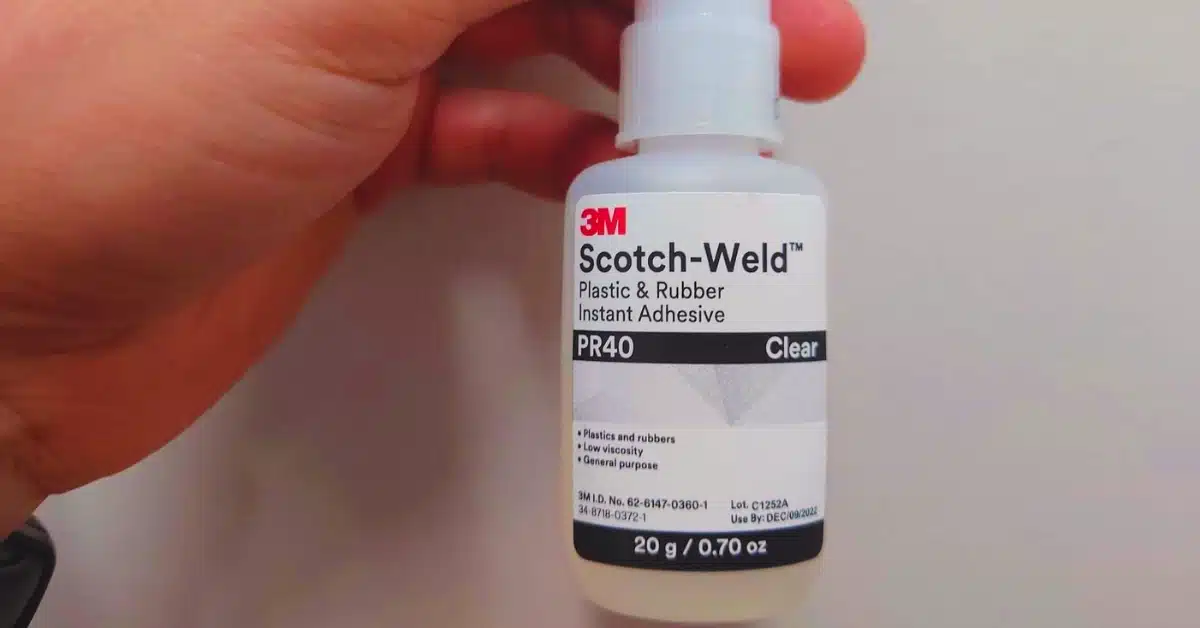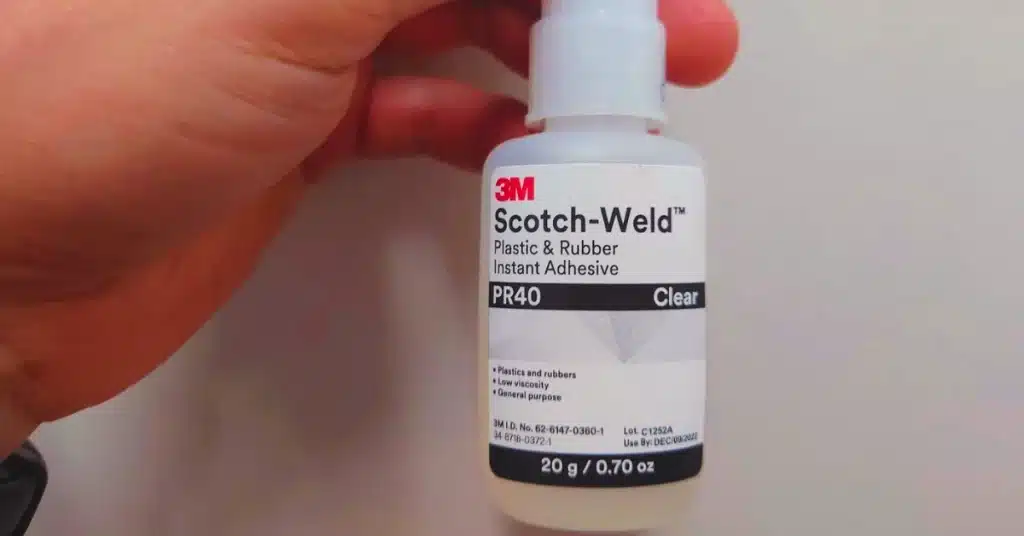 The 3M PR40 glue is a plastic and rubber sealant. It has a low viscosity that is performed well in several types of materials plastics, metals, rubbers, wood, and more. It is a cyanoacrylate glue that bonds quickly on complex materials like nylon, EPDM, polyethene, and polypropylene. But for that, you must use the proper primer.
Besides, the product can be applied precisely on the surface. You can easily use the product from the bottle. As a result, you can get a better outcome in a short period. It sets within 3-20 seconds, and within 24 hours, you can get full strength.
This cyanoacrylate adhesive is suitable for electronics, industrial construction, military, transportation, and government purposes.
To get a durable, strong, and long-lasting bond, this glue from 3M is the best one for your job. The glue bonds quickly. So, it can be used for crafts, jewellery works, gasket attachments, footwear, and any joint assembly purposes.
Overall, it is an excellent adhesive with many features that can bring goodness to your project and make it easier.
Read More: 3M 4000 Vs. 4200 Marine Adhesive
What Is 3M PR100 Scotch-Weld?
The 3M PR100 adhesive is an instant glue that can do several things like gasket assembly, minor joint assembly, composite bonding materials, mounting and trim attachments, maintaining equipment, repairing plastics, and lots more.
You can use it on plastics like thermoplastic, polyolefins, nylon, latex urethane, silicone, fibrous glass, cork, fabric, rubber, and PVC.
Moreover, it is a fast-curing adhesive. It needs only 10-30 seconds to set and 24 hours to fully cure. Not only any minor works, but it can also work great on electronics, general industrial tasks, government and military works, consumer goods, woodworking and transportation as well.
It comes in liquid form. So it is easier to apply to the specific areas you need.
The instant adhesive from 3M is a transparent one. With a shear strength of 2100 PSI, you can rely on this product to have a strong bond on the following materials. However, it doesn't have much shelf life to use for years.
The shelf life is only 12 months from the manufacture date. So, you need to keep in mind and check before using.
To get a professional finish, this glue is the one for your job. From fixing small jewellery joints to electronics stuff, it makes the entire process easier.
It is strong, durable, and long-lasting, as you want. Have a precise application from the bottle and get your work done within seconds.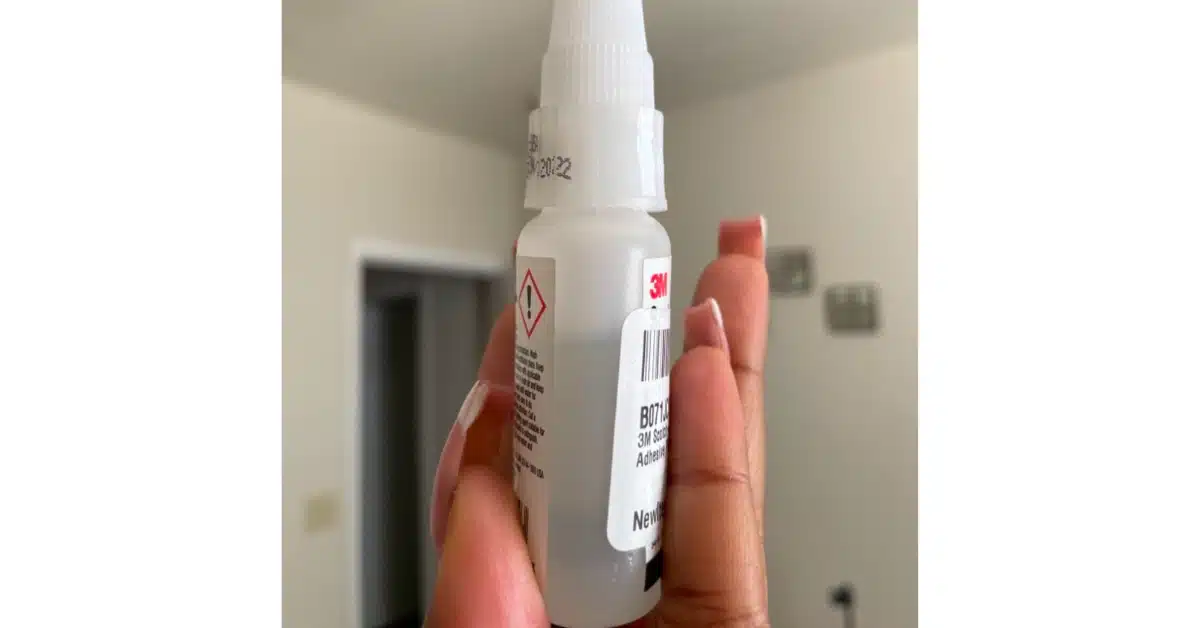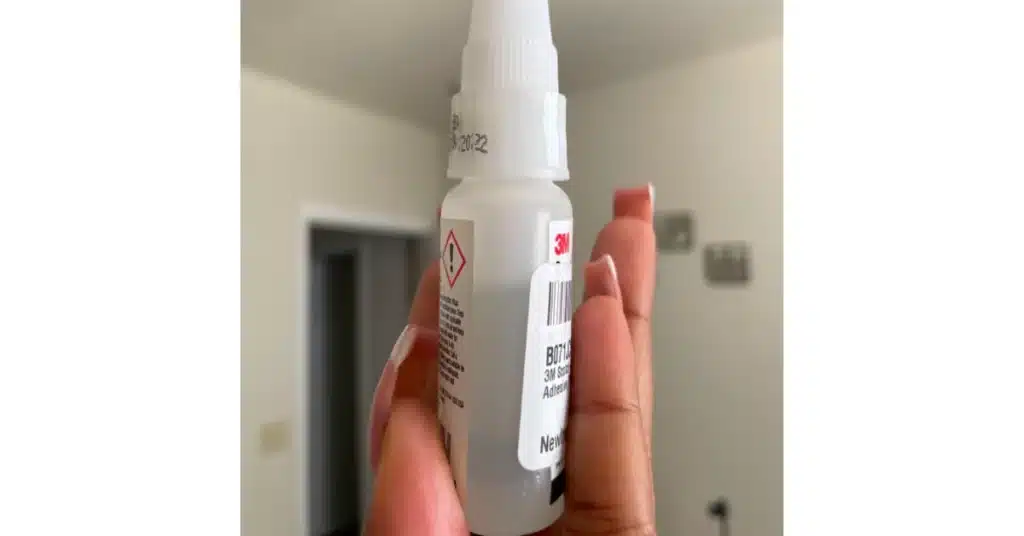 Read More: 3M 08693 Vs. 08609
What Is The Difference Between 3M PR40 And PR100? 
The 3M PR40 is a plastic and rubber sealant. On the other hand, the 3M PR100 is an instant adhesive.
The main difference between these two bonds is the PR40 one is more liquid than PR100. The viscosity numbers show it all. The viscosity of 100 is thicker than 40. So, the PR40 one is better for polycarbonate, steel, and ABS.
Besides, the PR100 is more likely to use nylon, polycarbonate, stainless steel, polypropylene, ABS, PVC, and aluminum. The PR100 is a bit stronger than the PR40. The PR100 has a higher viscosity and is thus stronger.
How long does Scotch-Weld PR40 take to cure?
Typically, the cure time of an adhesive like a 3M Scotch-Weld product can range anywhere from a few minutes to 24 hours, depending on the specific product and the conditions under which it's used.

What is the shelf life of 3M scotch weld?
The shelf life of 3M Scotch-Weld adhesives can vary depending on the specific product in the Scotch-Weld line and how the product is stored.
Generally, many of these adhesives have a shelf life of about 12-15 months when stored under proper conditions, usually in a cool and dry environment. However, some specialty products may have a shorter or longer shelf life.
The exact shelf life of a specific product can be found on the product's technical data sheet, the product packaging, or by contacting 3M's customer service directly. Always be sure to follow the storage instructions for the best performance and longevity of the product.
Last Opinion
To conclude, you can see how things are between the 3M PR40 and PR100. All you need is to know the specifications and features, then select according to the purpose that you need the glue for. Check all about 3M PR40 vs. PR100, then choose the authentic choice that is good for the material you are working on.
So, get through everything in this article, then go for the right one to have a long-lasting outcome quickly.